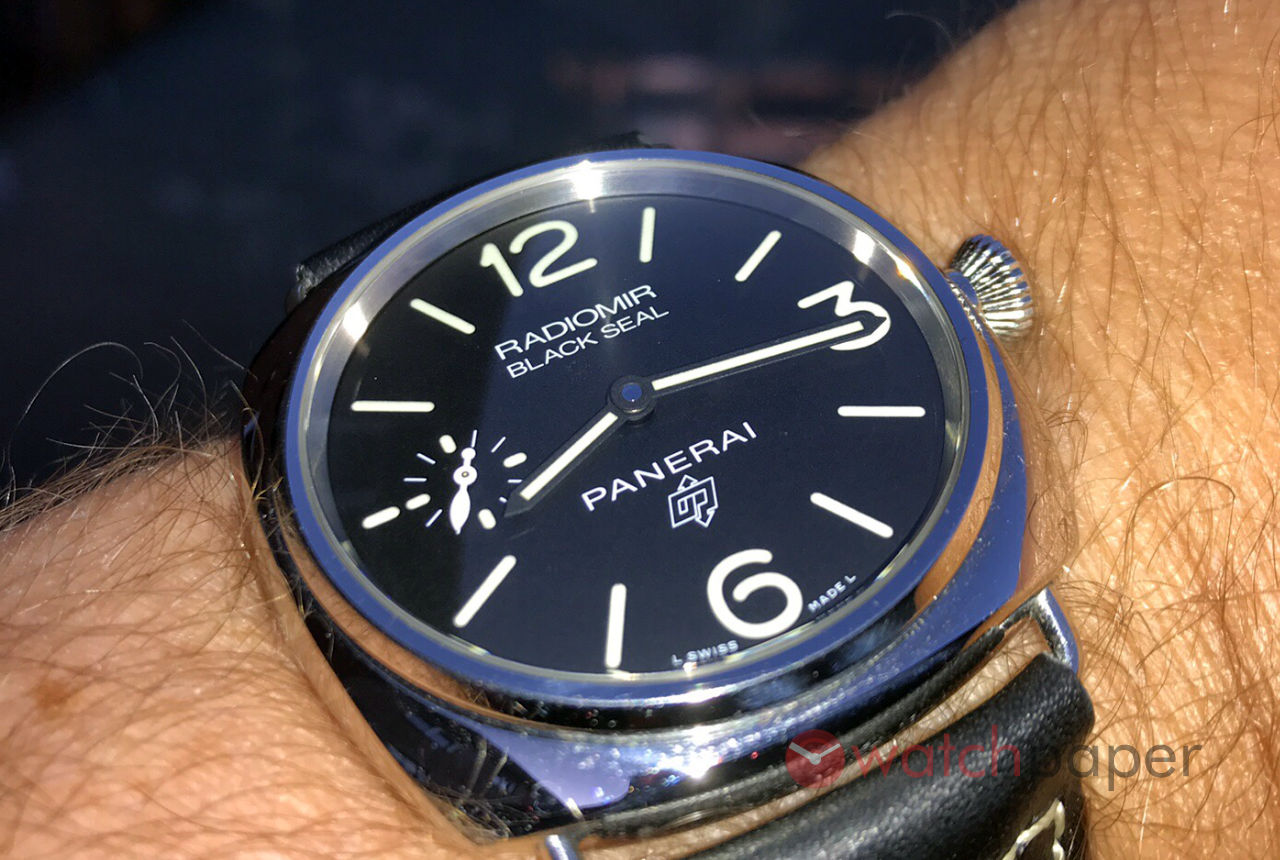 The morning after
If you are following my blog, there is a good chance that you are hunting for a timepiece, maybe a grail. I recently wrote a blog about the myth of the grail. I also recently reviewed my most recent acquisition which was certainly a dream, if not a grail. So now you may be wondering – what happens next? I have been writing about the thrill of the hunt and the elation of obtaining a grail for years. Have you ever been curious about the feeling that comes a little while AFTER the grail or dream watch? What about The Morning After?… I'm glad you asked.
In the past decade, I have obtained quite a few watches that would certainly qualify as grails. The fact that I keep chasing after more should tell you something. Let's discuss the after-the-grail-effect or "the morning after." It begins with a lot of excitement and anticipation as you complete the grail transaction.
Then, there is always a honeymoon period, which can last for a couple of days or a couple of weeks. I would typically be walking on air for a while – somewhat in disbelief of the amazing watch I had found. During my honeymoon phase, I would stop looking at watches for sale on the forums and basically obsess over my new timepiece. I start finding any review or article that can validate my choice and I eagerly show it off to friends. During this phase, I am still overwhelmed because I have attained something I might not have even believed possible.
At some point, however, I start to realize that my life has not actually changed so much. I start to notice signs. For example, I may go through a couple of days where not one single person notices my watch – like I could have been wearing my old watch and nobody would even know. Nothing would be different. Then I start to notice that the air smells the same. Food tastes the same. My life is the same. The world has actually not changed at all. This comes as a surprise after the honeymoon phase, even if I've been through it all before.
The worst part of the morning after, for me, is the (seeming) finality. Now, you may laugh at this statement, coming from a guy writing about his "multiple grails". But my recent Radiomir was supposed to be a final thing for me. I just cannot contemplate any big watch moves before my 50th birthday. And the realization of this fact is quite traumatic. I said to myself, "Aw shoot! This is it! It's over. The game is over!". Of course, a Panerai Radiomir is an amazing end game, but I still freaked out when it really sunk in that my trading, flipping and buying was all over. A feel a bit like a hockey player who just retired after a Stanley Cup win. Yes, I have the trophy, but all the excitement is gone. It's like shopping for your dream car, over months or years, buying the ultimate car, and then feeling depressed that the shopping is all over. I obsessed for so long about getting the right Panerai, and now I actually miss the search. What is that famous saying by some watch blogger?… The fun is always in the search…
The morning after has a bright side. Once the honeymoon elation phase is over, and the agony of the emotional distress has passed, you settle into your new reality. By this stage, you have adapted to life with your grail. One of the best aspects of having a grail is how it enhances the rest of your collection. Your other watches seem to take on more defined roles. My Panerai is in my box right now while I wear my racing watch for the weekend. And it feels great to enjoy my racer, knowing that my Panerai is ready for prime time at the office on Monday. While my PAM is really meant for my big occasions, my other watches now fill more specific roles and I enjoy this very much. I certainly wear my Panerai for casual occasions, but I enjoy keeping other watches for things like running errands, watching F1, going to the park and so on.
I put my grail right in the middle of my watch box- further enhancing the entire collection. While wearing other watches, the Panerai looks amazing in the box and adds some serious clout to the overall collection. And what about actually wearing your dream watch after the honeymoon ends?
For me, there is a quiet satisfaction. With my PAM00754, at least, there is a feeling that the watch expresses exactly what I want. Even after the honeymoon phase and the return to reality, there remains a timepiece that really suits me. Funnily, I feel no sense of achievement from obtaining a dream watch. Rather, I just have this feeling that I don't really envy others so much – because I am wearing a watch that really offers everything I wanted. I don't wake up in awe of my amazing watch. But I wear it. I stare at it. And I smile every single time.
Yours truly,
TimeCaptain