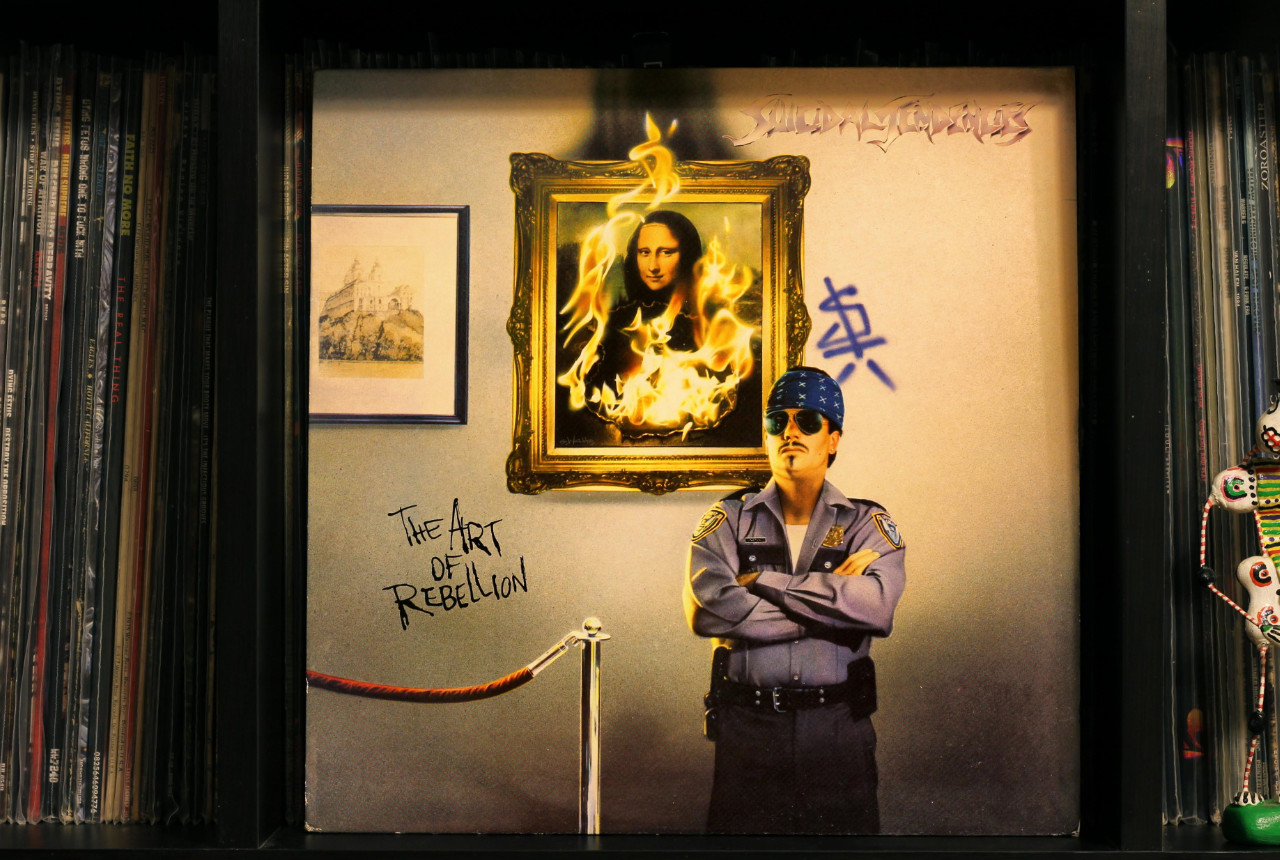 The art of rebellion
Yes, I borrowed this title from the name of the Suicidal Tendencies album of the 1990's. Suicidal Tendencies was one of my favourite bands as a teenager. Their bass player would later go on to join my most favourite heavy metal band of all- Metallica. And heavy metal was my favourite form of rebellion as a teenager.
I was a great student in high school- one of the top two or three students in our small graduating class.  I was not on good terms, however, with the principal or his miserable wife who "taught" English.  As I got more fanatic about heavy metal, I started to show up to school wearing my band t-shirts.  The principal and his awful wife decided to use this as an excuse to punish and criticize me.  They started to call me into the office, express their disgust with my t-shirt, and then ban me from wearing it at school. They cited the violent imagery as grounds to ban a shirt.  The school banned my Megadeth "Countdown to Extinction" t-shirt because they felt that "total extinction " was a violent theme.  They were too ignorant to read the song lyrics, which were trying to voice concerns over endangered species and over-hunting.  That was really a positive and important message for kids to hear.  The school also banned my Slayer "Divine Intervention" t-shirt because it featured an alien with its hands tied and "bondage," apparently, was terrible.  To be fair, I'm not sure I can really defend any Slayer t-shirts!  Ha ha !  The school kept banning my t-shirts and I just kept coming in the next day with a different heavy metal t-shirt.  When the school had systematically banned every single one of my many band t-shirts, I started to borrow t-shirts from my friend and wear those to school.  I was angry and upset, but I also loved provoking the principal and that lousy wife of his.  Ah, to be a teenager again…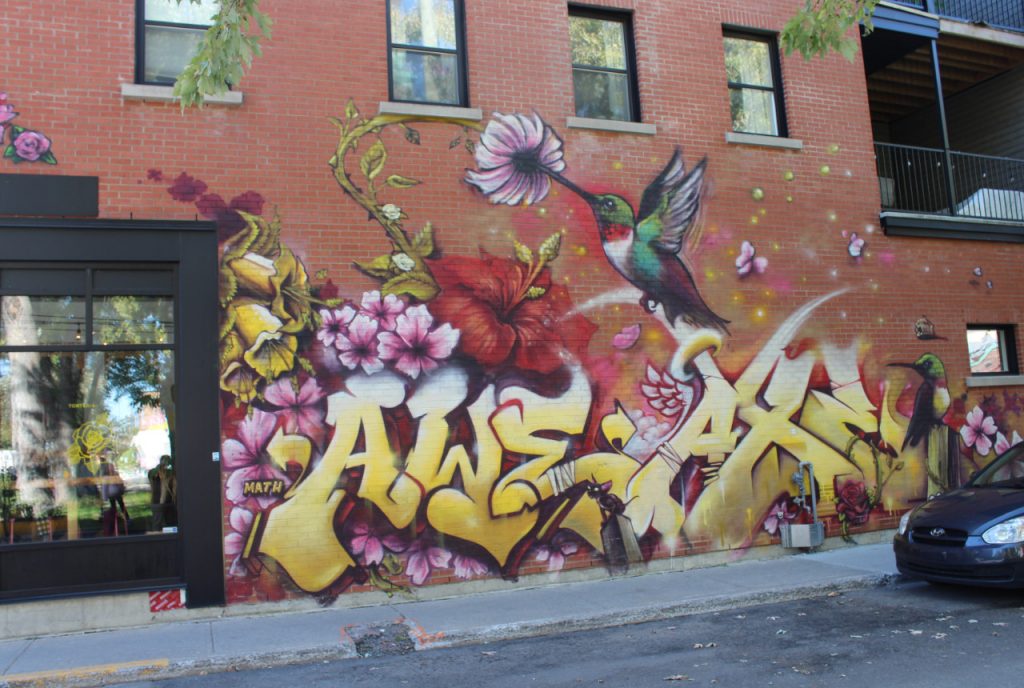 Rebellion and art seem to go well together. Music is a great example- from the shaggy-headed Beatles all the way to a kid in a small high-school wearing Slayer t-shirts. I certainly don't know anything about art- except for heavy metal music. I don't know anything about Monet or impressionism or anything. I know a bit about Warhol and that's about it. But maybe my choice of art is a form of rebellion itself. I like early 1980's heavy metal and hip-hop. I like dark comedy movies. I like tattoos. And I like street art.
Last summer, I began a project with my daughter. We would grab my camera and head out to a different part of Montreal on a daddy-daughter date. Then, we would just hang out, explore and photograph the neighbourhood. We would take turns with the camera and just capture whatever we saw and liked. These days turned into great daddy-daughter experiences. We even took a few self-portraits together. We began to focus on the street art as there are many murals painted on buildings throughout the city. These gorgeous works of art really moved us.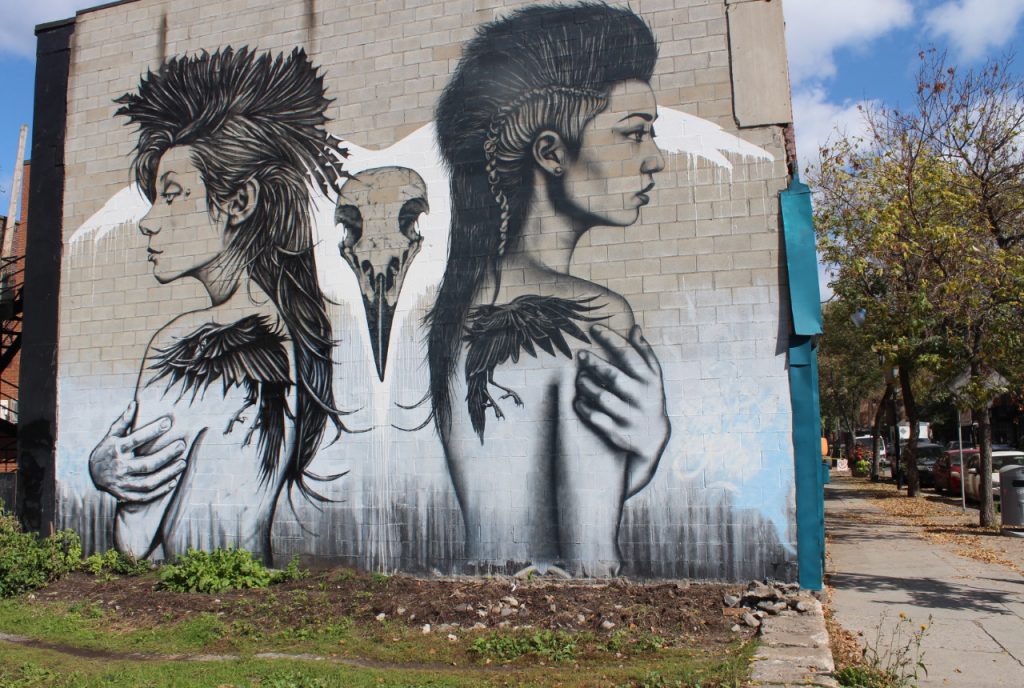 This painting in St-Henri (insert the mural of two female heads, in opposite directions, with a skull in between) is one of my favourite images ever.  It is somehow both punk and aboriginal, all at the same time.  It is gorgeous and captivating.  It also marks the entrance to the St-Henri neighbourhood where I spend so much time.  I love this neighbourhood.
Discovering art on the street feels like exploring art's own natural habitat. It feels more authentic than looking at paintings in a gallery or museum. It reminds me of what a school pal said to me on the school bus once. He said that if you want to find your "maker" or "creator," you are more likely to find him in the middle of nature than in a man-made building full of artificial objects. And St-Henri is my natural habitat. Its native art has personal meaning for me…and my daughter.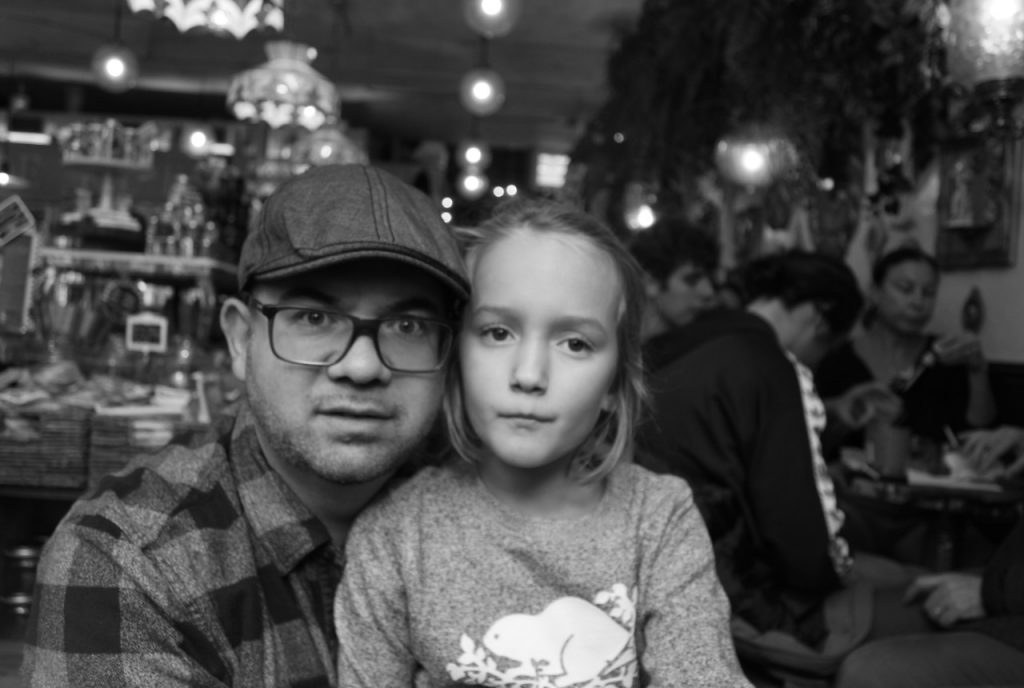 While I have always been a good student and (as an adult) part of the establishment, I have always done things my own way.  I have always rebelled.  I take some kind of joy in doing things that people don't appreciate or understand.  And it is not always intentional, conscious or deliberate- it manifests itself in the things that I like.  And yes, I will relate all of this to watches in a few moments.
There was heavy metal music. Then I began to discover and enjoy more underground music and more obscure artists. Then there was cycling- I am far from an athlete but I started cycling in charity events and I have been doing a Montreal-to-Quebec-City ride each summer as a fundraiser. That is only rebellious because I should not be able to do it! But I do it anyway. I have made very unorthodox career moves. I got lots of tattoos, which became another favourite art form.
Our Managing Editor, Adam, has explained to me that art has always pushed rebellion to its extremes.  But once a rebellious movement has been accepted into the mainstream, it loses its edge.  And I would add that once the art has been accepted into the mainstream, it loses its authenticity. 
I recently argued this point to a good pal while discussing Metallica.  He was emphatic that the band hits its stride after Master of Puppets came out in 1986.  I feel differently.  I watch footage of Metallica in 1982 (with Dave Mustaine) and in 1983 (promoting their debut album and still with Cliff Burton) and I feel a raw energy and vibe that got lost as the band became more professional.  Yes, the quality and the technical aspects of the Black Album were better than the debut album, Kill 'Em All.  But art is not about perfection or excellence.  Art is about expression.  Art is about emotion.  Art is about connecting with the audience and moving people.  I feel that many bands lose this authenticity as their audience grows.  Metallica, in the very early days, had enthusiasm and raw, eclectic energy that I always preferred to the newer "polished" music they made.
Playing small venues alters my perception of the art also. I have enjoyed a few massive shows at the Bell Centre. But once again- I am more attracted to shows in small clubs with a more intimate feel. I am lucky because a lot of my favourite bands are not huge and well-known yet and they play smaller venues. I have been following Land of Talk for more than ten years- I see every show they play in Montreal (and some further away) and I usually manage to sit right in front of the stage as they play. This is always a spellbinding experience. I find something very genuine in Land of Talk's music- more so than many bands that have become a huge commercial success. The reality of the artist could have something to do with the emotion poured into their songs.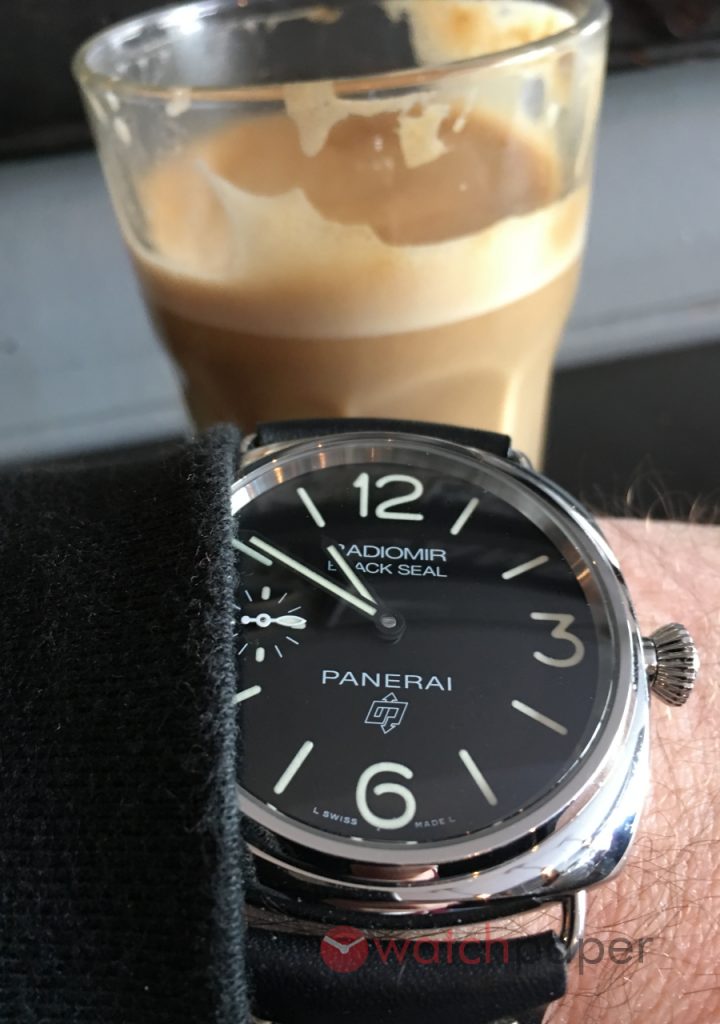 The idea of rebellion applies to my watch collection as well.  When I first got into watches, over ten years ago, I quickly got hooked on Panerai.  Those watches seemed like the rebels of high horology – big, bold, cool, simple, yet seductive.  And sure enough, as Panerai became more mainstream and everybody started wearing them, their appeal wore off just a little bit…just a LITTLE bit.
You probably know all about my infatuation with the Longines V.H.P. watches. I feel like a rebel (within watch circles) wearing my V.H.P. Nobody would dare to wear a quartz watch to a WIS get-together. Nobody except me! The V.H.P. watches are so technically brilliant, yet quartz is not accepted within the typical watch community. Wearing a high accuracy quartz is a quiet rebellion.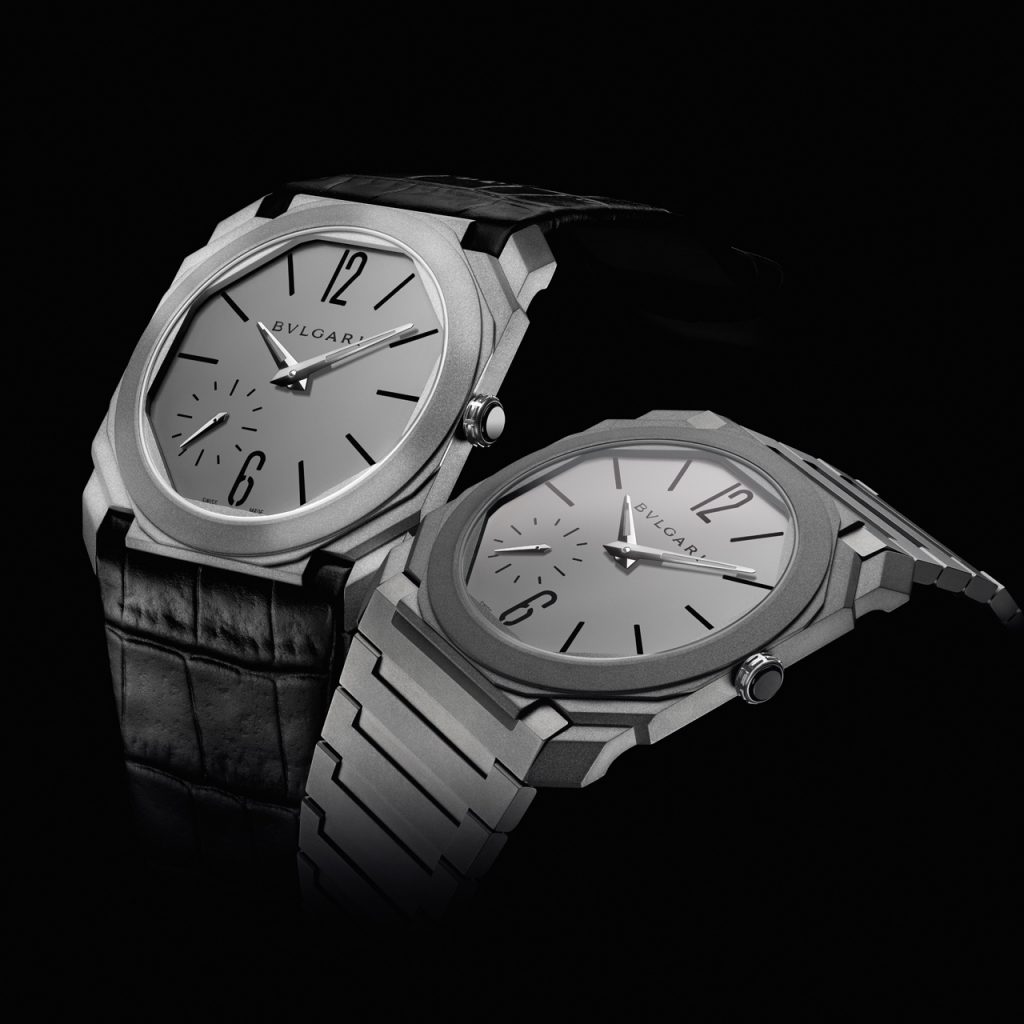 I could say the same for Bulgari another favourite of mine. The forum guys mostly (although not all) shun this "jewelry brand.". But I love their record-setting, statement-making watchmaking accomplishments and their utterly gorgeous designs. A WIS get-together is typically dominated by vintage Rolex (yawn) and Omega Speedmasters. I would love to show up with a Bulgari Octo Finissimo- that is rebellion right there!
As I discussed in a previous blog, watches are art. They are mechanical, functional art. In fact, watches are my favourite form of art. And art can be an expression of rebellion. I seem to connect with the rebellious character of my favourite watches. I love the art of rebellion.
Yours truly,
TimeCaptain