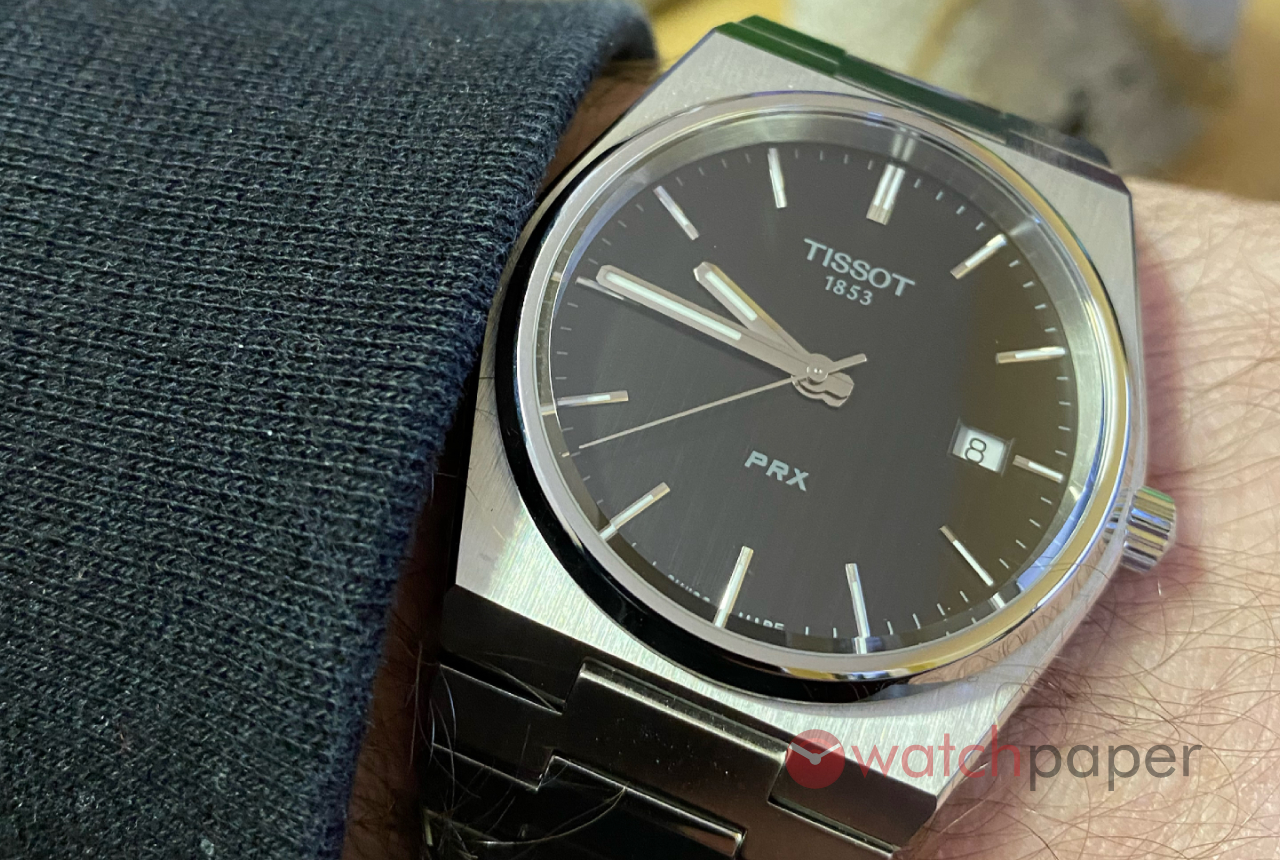 Quartz rocks (pun intended)
When I bought my first watch, I did not know the difference between a quartz and an automatic. I just knew that I would have to change the battery on a quartz watch at some point. It was not until I received an automatic piece for my wedding that I began to learn how a mechanical movement differs from a quartz. And then I became obsessed and declared myself too sophisticated and enlightened to degrade myself by wearing a quartz.
Then, in 2017, Longines changed me (as an enthusiast) forever by introducing a new line of Very High Precision (V.H.P.) quartz watches. The new V.H.P. movements blew me away. The quartz movements incorporated phenomenal functions and features while costing less than a very entry-level automatic watch. It all made perfect sense. I saw that you can have a very serious collection of mechanical watches and then complement that collection with a quartz, or two, for practicality, diversity and functions.
Discovering the V.H.P. series was a revelation for me. A quartz watch can be beautiful, functional, affordable and it can truly add value to your collection. Of course, this idea remains unpopular among watch fans. So let us explore my suggestion that you open your mind to quartz. Let us discuss some of the merits of a quartz movement and how it can express your love of horology. I can hear your hesitation already. Trust me, OK? Have I ever misled you before? I am going to open up a new world for you, with new possibilities. Come on- let's do this!
We all love mechanical watches for their complexity, intricate mechanisms, and the allure of their autonomous power sources. Quartz watches do not have quite the same appeal as they use batteries and circuits. But why did quartz watches nearly destroy the mechanical industry in the first place? They are way more accurate. They cost less. They require less maintenance. While I love mechanical movements, my Panerai may be off 8 to 10 seconds per day. My V.H.P. gains less than 5 seconds…per YEAR! No matter what the V.H.P. lacks in terms of mechanical horology, its performance is phenomenal.
The V.H.P. watches showed that a quartz engine can incorporate impressive design and technology even if it is less sexy than a mechanical movement. We have to ask- is a mechanical movement well-suited to our needs?
I have a dozen watches and I like to wear a different piece almost every day. Even if I use my winder, this means constantly setting and adjusting my watches. This is fun for a while, but it gets old and feels ridiculous after time. I go to a lot of trouble to correctly wind and set my watch, synchronize the seconds and set the date, to then wear the watch for one or two days. The advantage of quartz is that it keeps the watch set and ticking and ready to go at all times. So you can just grab 'n' go and change it up without fiddling around with the time. In the case of the V.H.P., the seconds are synced with the minutes hand so that the seconds hand nails 60 exactly as the minutes hand hits the marker. I go to great lengths to achieve this with my mechanical watches while the V.H.P. is actually programmed to do this by default. That is a great feature. A quartz watch, even a typical quartz watch, is far better suited to the needs of most people and is far more practical.
But what about that enjoyment factor of a luxury watch with a mechanical caliber powering its time display? Well, what do you enjoy about your favorite mechanical watch? You enjoy the style, the size, the feel on your wrist, the colors, the finishing and the design. Do you need a mechanical movement for any of those things? There is no doubt that an intricate mechanism with springs and gears provides a special joy. But my V.H.P. watches are an absolute treat for the eyes and they are rock solid on the wrist. And my brand new Grand Seiko does not need a Hi-Beat caliber to incorporate zaratsu polishing and world-class finishing on its dial. These magnificent features are so impressive that you will forget all about the watch's movement while admiring the beauty on your wrist. And that is really my whole point. A watch is about more than just the power source inside. The style, design, and finishing of the case, dial and bracelet are not at all dependent on the movement. You do not need every single watch in your box to have the same engine. For your third or fourth watch, consider a quartz – especially if budget is a concern.
I recently bought a Tissot PRX quartz with an MSRP of $475 CAD. Yes, that is correct- $475. I have Panerai straps that are more expensive! I was absolutely hooked by the PRX, whose original namesake was launched in 1978, the year I was born. This is a real throwback to the early 1980's era- quartz and all. The bracelet and finishing are exceptional. And because I am open to quartz, I was able to pick up a wonderful new piece, with a nod to my most favourite era, that adds a style and versatility to my collection without a huge expense. That is the beauty of quartz- it opens up a world of cool and affordable options.

Not all quartz watches are easily affordable. Richard Mille has made quartz models. Grand Seiko quartz watches are accessible but still cost a few thousand dollars. Breitling has done cool things with battery power. Even renowned watchmaker, F.P. Journe has electromechanical watches in its catalogue. So you can definitely buy a battery-powered watch from a true luxury brand. Some brands, such as TAG Heuer, have kept quartz among their products for decades. While these watches often attract first-time buyers (like me!), they also offer that grab 'n' go utility function I mentioned earlier.
Mrs. TimeCaptain has a quartz Tissot chronograph. When you reset the chrono, the hands spin around, backwards, and into position. I saw this on a really inexpensive Rovina that I won at a golf tournament also. This is a good example of the cool features that you can find on a quartz watch. My V.H.P. chrono does not do this, but it has a perpetual calendar and a sleep mode. I never get tired of waking up the V.H.P. from an extended sleep and watching the watch reset to the exact second – this is the best party trick ever for a WIS GTG. And think- these amazing features came in a gorgeous watch that cost much less than an entry-level Bell & Ross with a generic movement.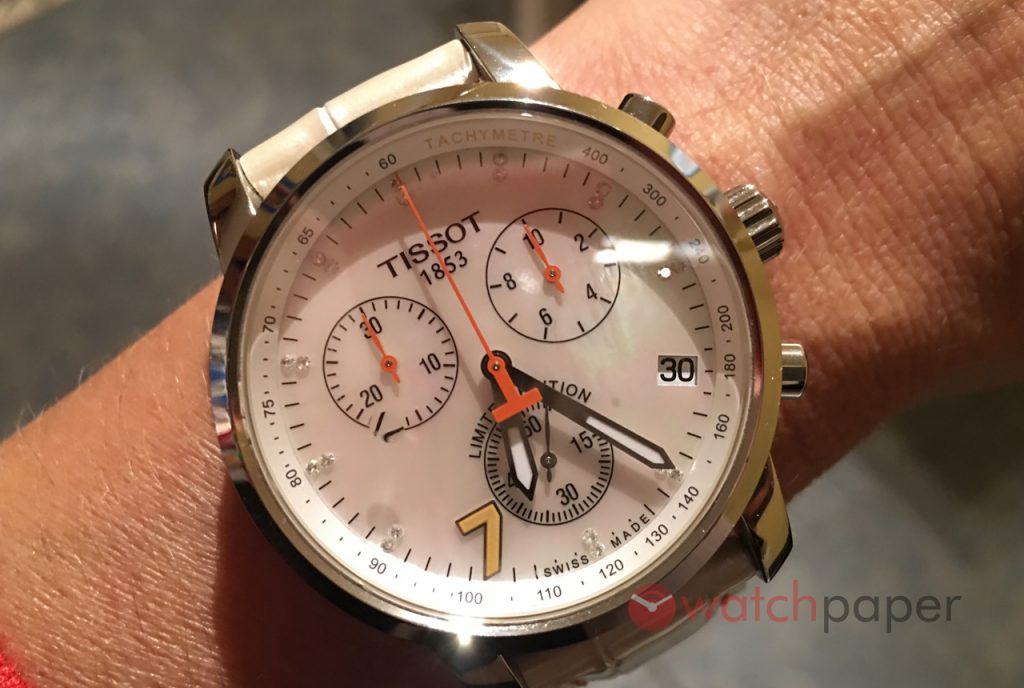 For your very first watch, you probably want a mechanical movement, and maybe your second watch should also have classic mechanical power. But if you are looking for your 5th or 6th watch, and especially if budget is a concern, there is no reason to exclude quartz models from your search. At the end of the day, watches only serve one purpose- to provide joy. A cool quartz watch will not provide you with the same experience as a traditional spring-powered timepiece. But the right quartz piece can dazzle you with beauty and finishing while displaying time with cutting-edge technology- all for a fraction of the price of a luxury automatic. As I write this, I am wearing my brand new Grand Seiko Sport quartz. And looking at it now, in all its polished glory, I could almost forget which type of movement is ticking inside….
Yours truly,
TimeCaptain