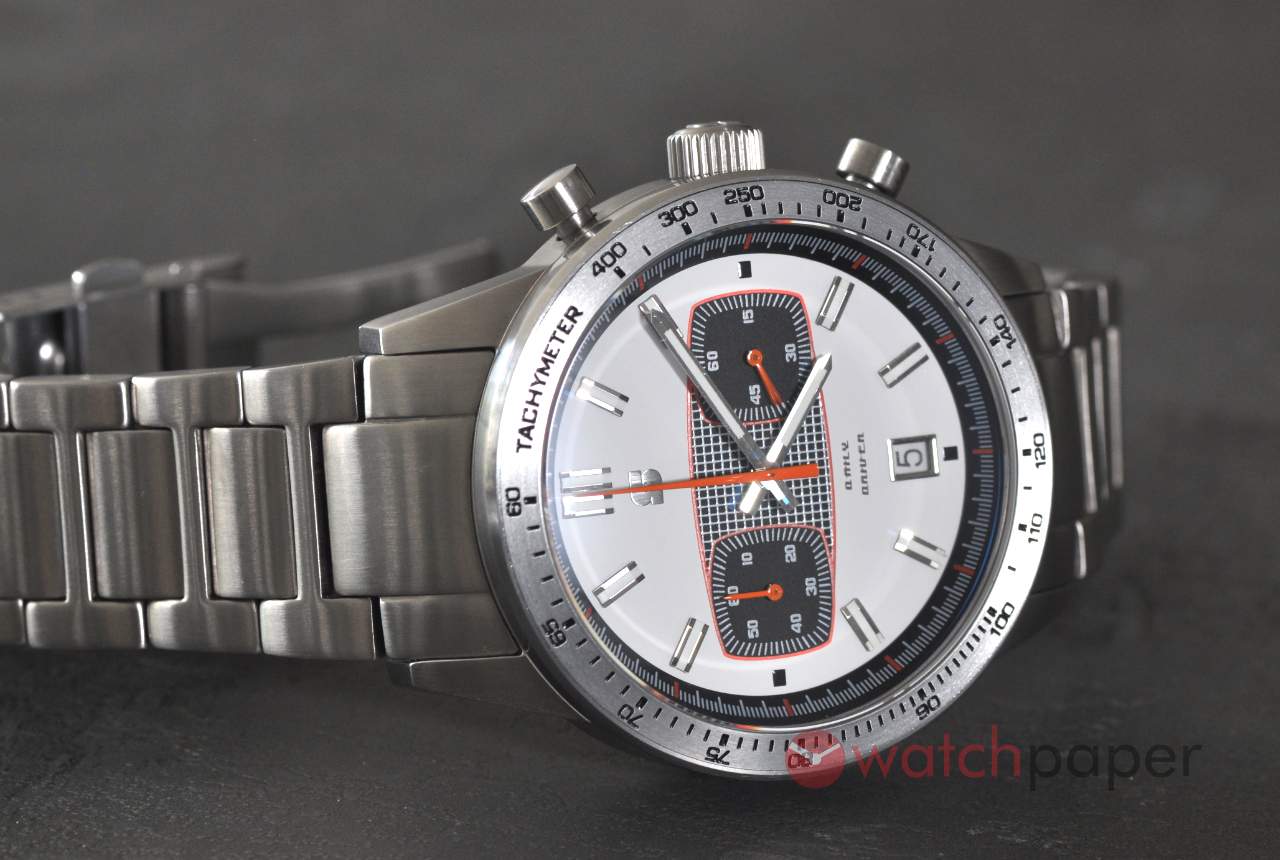 Straton Daily Driver Mark II Reviewed
The story of Straton Watch Co. goes back to 2014-2015, and I still remember very well the first collection, the Vintage Driver Chrono. It was around the same time we started the Microbrand Watches Group on Facebook and Kyle Schut was one of the first members, showing us early prototypes and then launching a successful Kickstarter campaign that took this budding brand to the next level.
Since then, I got to know Kyle as one of the most prolific and may I say very talented watch designers. Recently, he even started a sister brand of Straton, called Signum Watch Co. If Straton watches are celebrating vintage racing cars, Signum is all about creating watches with unique dials made from unconventional materials, semi-precious stones and man-made materials. While it is a completely different approach to watch design and it has nothing to do with the watch I'm going to review, I had to mention Signum because it shows how Kyle's creativity comes without a brake pedal. 
As the name says it, the Daily Diver Mark II was designed to be a daily beater that you can just pick up and go and having been powered by a quartz movement, you can do just that with it. It is always running, always accurate. As watch geeks, we tend to be snobbish when it comes to quartz watches, but honestly, there is way more to a watch than just the movement and for many collections, a quartz watch could bring an interesting twist without breaking the bank. It is something that TimeCaptain opened my eyes to, just check out his blog called Quartz Rocks.
I have to say that the first thing I noticed when I took out the Daily Diver from the box its weight. OK, it is a rather large watch, 44 mm in diameter and 14 mm in thickness, plus it comes on a stainless bracelet that will all add to the weight, and on my wrist, it felt just as heavy as a mechanical watch. When it comes to the sheer weight, you are well served and it does not feel cheap or light. 
Classic proportions, there is nothing on this case that would make this watch eccentric and for its diameter, the 50 mm lug to lug is absolutely reasonable. Of course, on my wrist, it looked a bit awkward, but I guess this is good news for many guys with big wrists that are underserved with this recent trend of smaller watches. If you have the wrist for the Straton Daily Diver, you will love the solid, reliable tool feeling that comes with it.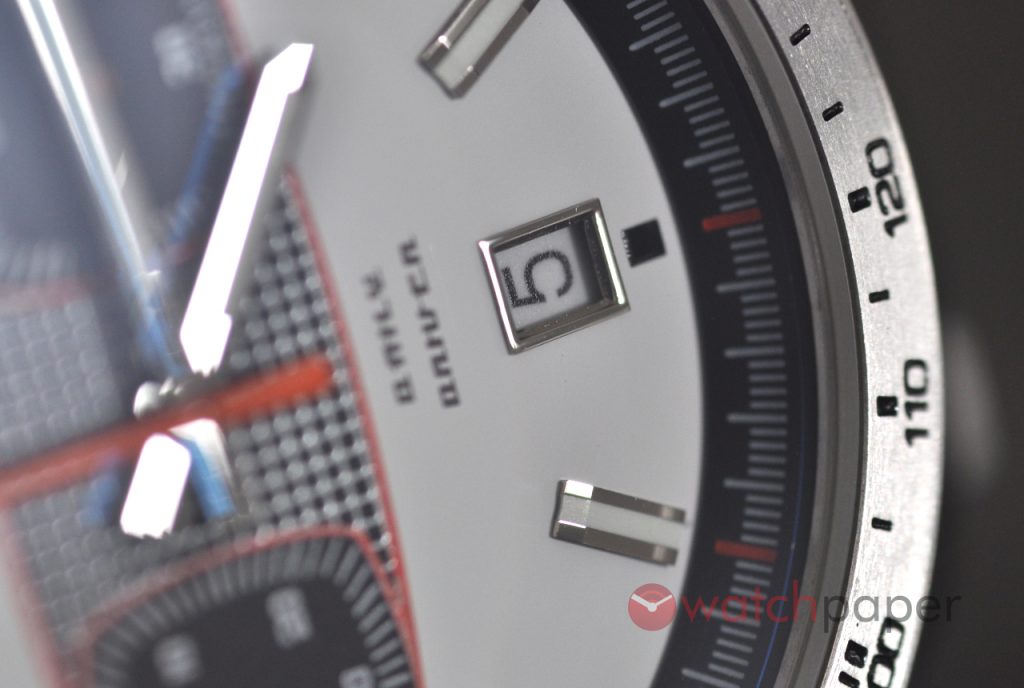 I find it really interesting how the dial has this honest look, it doesn't try to be fancy and complicated, but in its simplicity, it has a sophisticated elegance to it. There are no layers and guilloche or other decorations, just a plain white dial with an old racing dashboard-like subdials printed on it. Just white, black and orange to add some colour, but here is what I loved about it, the lume-filled hands and applied indexes have a polished finish and they just pop in this brushed stainless steel package. The entire package is really cool, the brushed bezel, the black chapter ring and then this dial, they remind me of those vintage performance cars that you can still see at motor shows. This is a no-nonsense design that brings the spirit of old-time driving to your wrist.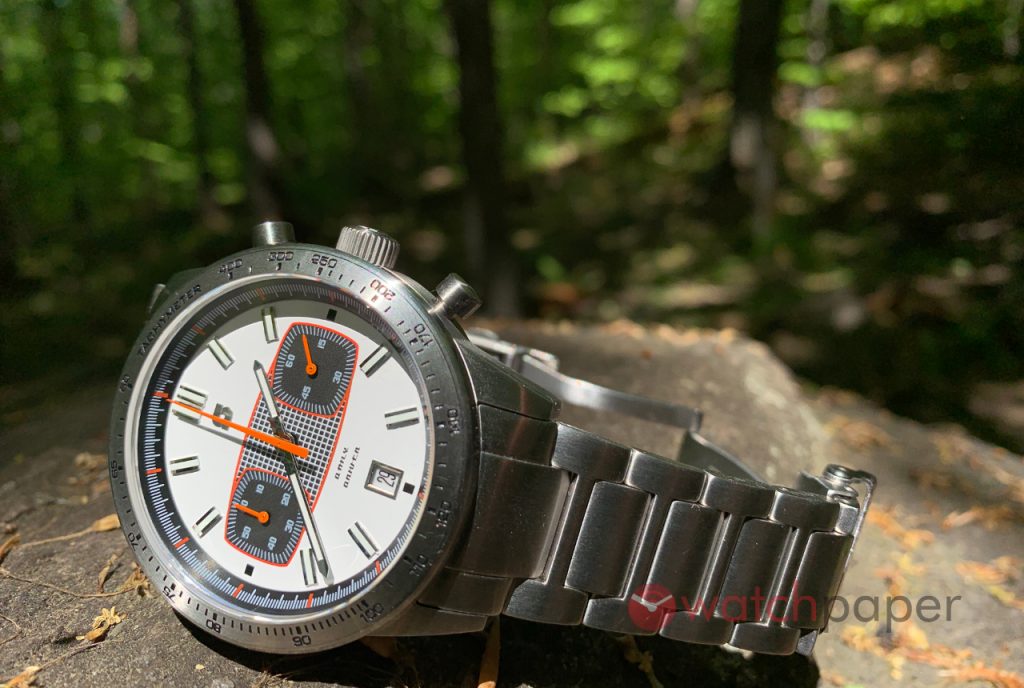 Your Daily Driver will come with a generous amount of lume that shine, and as soon as it gets a bit dark out there the hands and the indexes will keep telling the time. 
If we take a look at the back, we'll find a rather spartan look, with minimal decoration done using the silhouette of a 1977 Alpha Romeo Alfetta GT, a car owned and loved by Kyle, a car that inspired him to embark on this journey of classic driving-inspired watch design.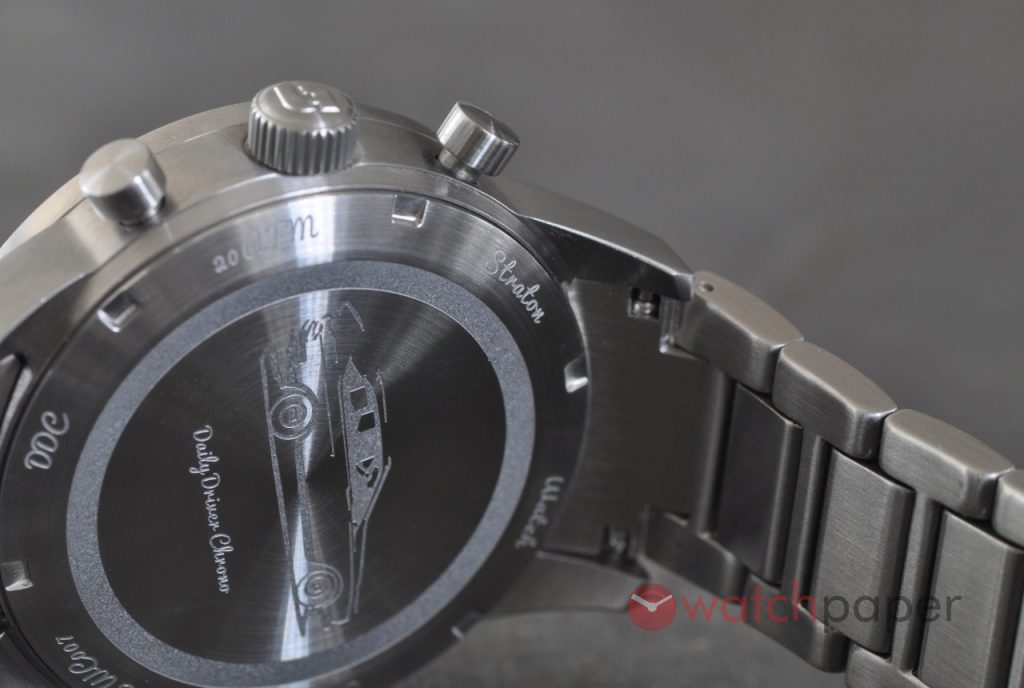 Straton is one of the most popular microbrands out there, catering to petrolheads. Every one of its watches is a joyride to the past without breaking the bank and the Daily Driver Mark II is no exception. For $279, you will get a heck of a lot of watch, solid, reliable and fantastic looks, not a vintage watch (which is plus for me) but it has that vintage vibe because of its source of inspiration. 
For more about Straton Daily Driver Mark II, head over to www.stratonwc.com.