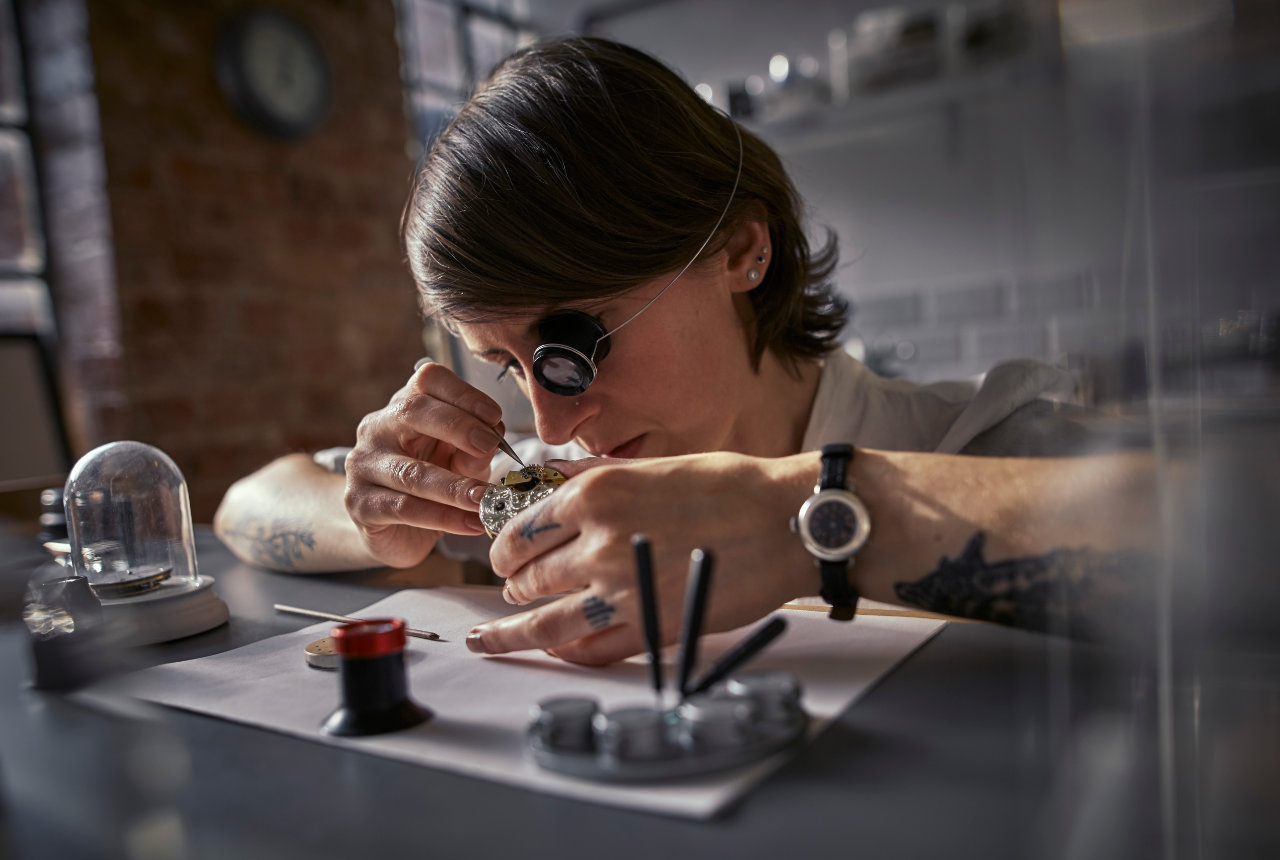 Struthers Watchmakers – Interview by TimeCaptain
WatchPaper readers and WIS around the world will be quite familiar with the rich, storied watchmaking tradition in Great Britain. For watch enthusiasts at the beginning of their journey, the idea of high horology with a British accent may seem surprising. I recently discovered a husband-wife watchmaking team based in Birmingham, England, named Struthers Watchmakers. Rebecca Struthers, who happens to hold a Ph.D. in horology, was gracious enough to grant me an interview.
Struthers Watchmakers, whose expertise is founded on vintage and antique watch restoration, has a bespoke watch service and are actually developing their very own in-house movement. The Struthers Watchmakers lineup currently includes some exquisite timepieces powered by recommissioned vintage movements.
Regular readers will know all about my passion for vintage heavy metal—particularly early British heavy metal. Birmingham, England is the birthplace of Black Sabbath and Judas Priest. So I HAD to put this interview together- watchmakers from Birmingham! Add in a comment on my other passion, Formula 1, and you get a terrific read. In TimeCaptain tradition, and in honour of Struthers Watchmakers own craft and tradition, my entire portion of this interview has been written in fountain pen prior to being typed… and with a pretty good soundtrack. Enjoy.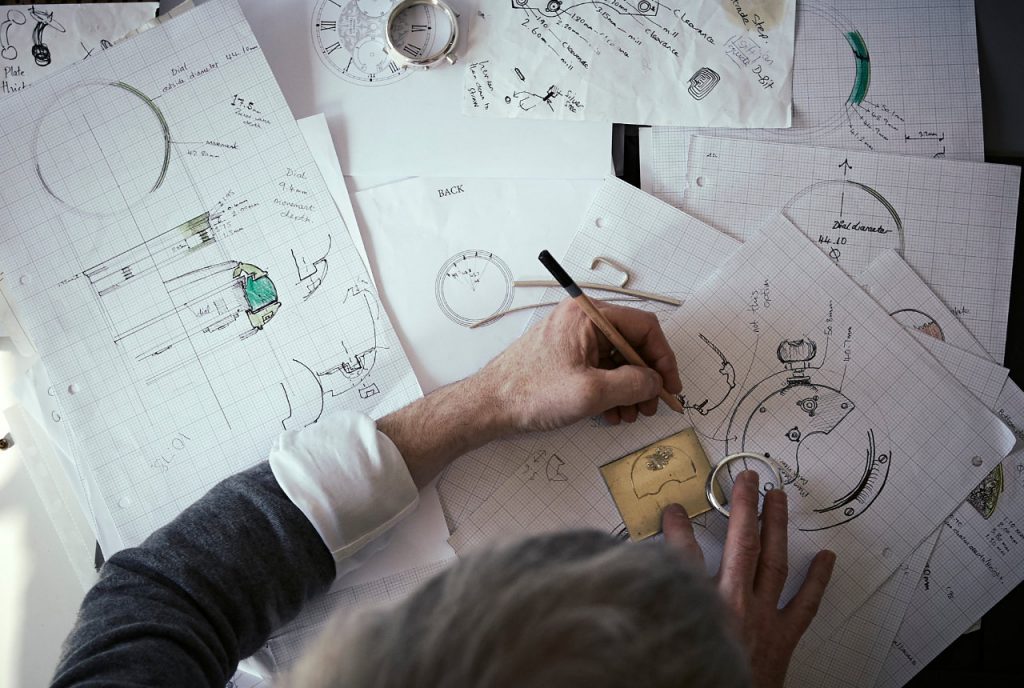 TC: I think I will have to visit Birmingham one day. It gave birth to British heavy metal and Judas Priest, and is now home to high horology! What can you tell us about the watch culture in Birmingham?
RS: Don't forget Black Sabbath! I grew up not far from Aston where the band formed. Birmingham has an amazing music scene, by the time I started going out it was the electro and drum and bass era. I grew up around all kinds of music and have many happy memories of getting stuck to the floor in basements of smoky pubs or old warehouses around the city.
In watchmaking terms, the city suffered along with much of the UK's manufacturing industries. Birmingham used to be home to the most prolific watch case manufacture of the day, anywhere in the world, founded by the American entrepreneur Aaron Lufkin Dennison. That factory ran for just over a hundred years – closing in 1967.
Craig and I managed to track down the site under what's now a National Health carpark. We're still a bit behind London in terms of attracting collectors but that's changing. The building of a high-speed rail line between the cities is attracting a whole new kind of market.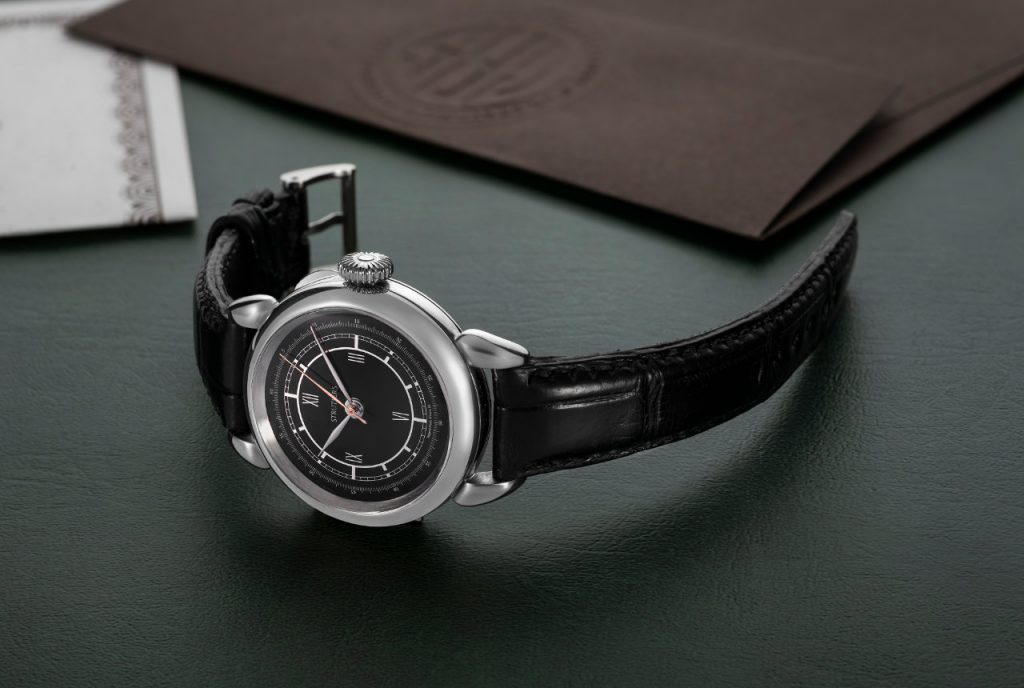 TC: As the father of a 9-year-old girl, I am always excited to see great achievements by women, especially in watchmaking. What can the watch world, and hobby, do to be more inclusive for women?
RS: There are so many more women in the industry now compared to when I started out and I think that is important. People don't tend to see themselves in jobs they can't see anyone like themselves in. That said, we're still very low on female master watchmakers, most women in workshops and manufactories tend to get stuck on the more repetitive production line and servicing work.
TC: I had no idea that one could pursue a Ph.D. in horology. What areas of watchmaking could one study and develop to follow this path?
RS: Technically, a Ph.D. can be in any subject providing you have a solid research question and have identified an area you can contribute to knowledge in. Mine was in the early development of mass watch production and the democratisation of time. I'm still the only watchmaker in the UK with a Ph.D. in the field but in Switzerland, they're more common, usually in engineering subjects like movement design, nanotechnology, or materials science.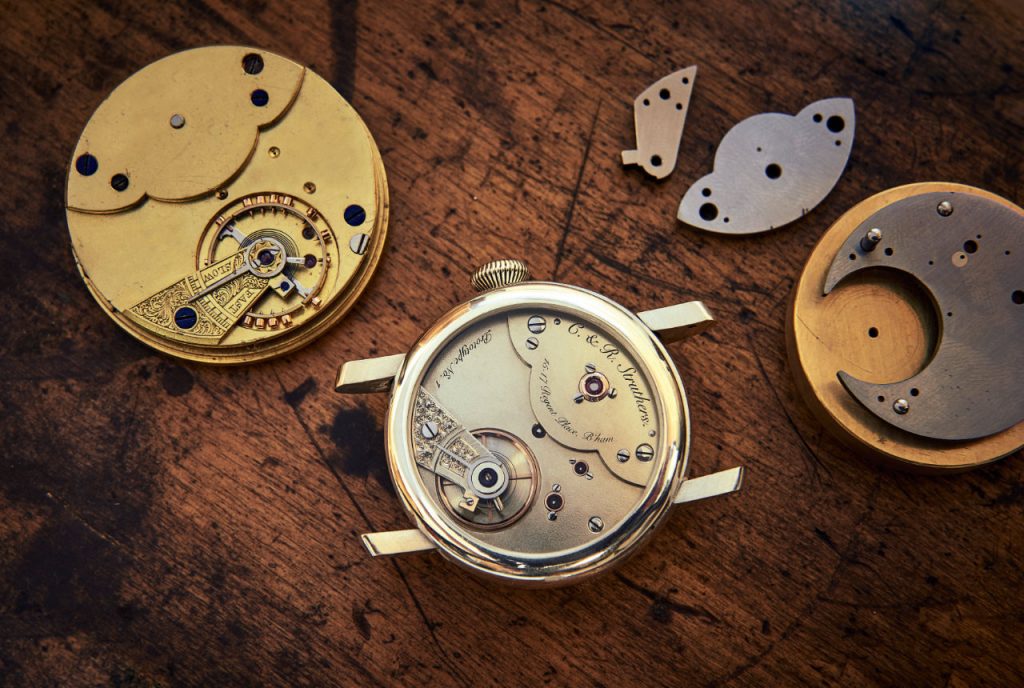 TC: Bespoke watchmaking is a rare and fascinating aspect of horology. What are some of the more interesting requests you have received? What are your favourite type of requests?
RS: We keep hold of the reins slightly with bespoke work, we'd never make something that didn't fit in with our design values, but we love the process of building up new ideas with a client. Anything that makes the watch incredibly subtly personal to the client I love – particularly hidden messages. I trained as a restorer so I know many antique watches have hidden messages and names of one type or another in them. I love finding them, so it's something I really like incorporating in our watches for another maker to find in years to come.
TC: The interest in mechanical watches has surged globally even as the world goes digital. How can your art and craft thrive as everything seems to be about streaming, downloading and quick clicks?
RS: In the UK there has been a bit of a backlash against digitalisation, not one that would ever change the course of progress, but one that seems to be creating space for craft as a form of escapism. Whether that's people taking up knitting or woodwork, or collecting crafted things, analogue objects in a digital world seem to be taking on a whole new significance. I'm hoping that's something that will continue and grow. Spending all day in front of a phone or computer isn't good for anyone and craft of all kinds is such a pleasure to participate in and own.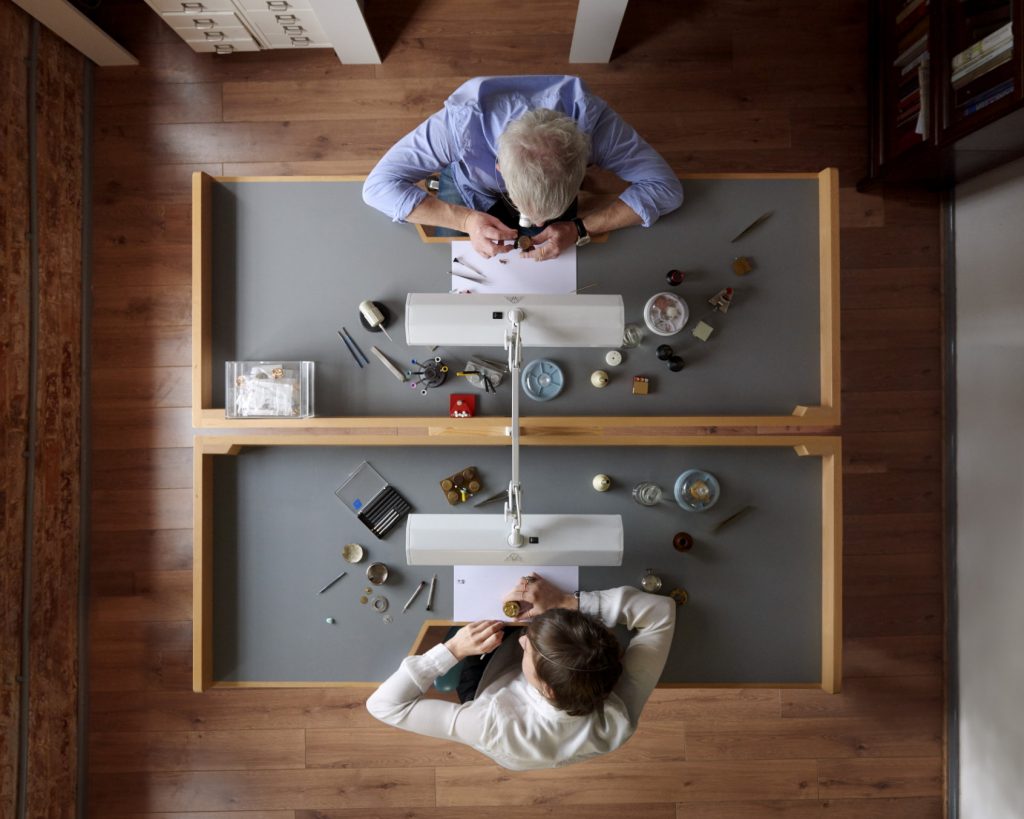 TC: How early in life did you become interested in watches?
RS: I discovered watchmaking by accident while I was training as a jeweller and silversmith at 17. Before that, my earliest watch memory was being incredibly jealous of my friend's Casio G-Shock at secondary school – but I couldn't afford one. Watches weren't very present in my childhood but I did love making things and dismantling redundant technology (like VCRs!). I've always been happiest when I'm using my hands.
TC: Which timepiece(s) do you enjoy wearing on your own wrist?
RS: Oh my, I have a few! My watches are really varied. Everyday workshop attire needs to be pretty robust and something I won't get upset about scratching, so Casio and Swatch are my go-to's. When I sold my first book proposal, I must admit, I went for the classic milestone Rolex purchase which is a vintage Air King. We also have a collection of unusual early water-resistant and automatic wristwatches. The majority are random names that would be unfamiliar to most but there are some interesting designs. Not all are particularly successful, which is why they didn't catch on, but that can make them even more interesting.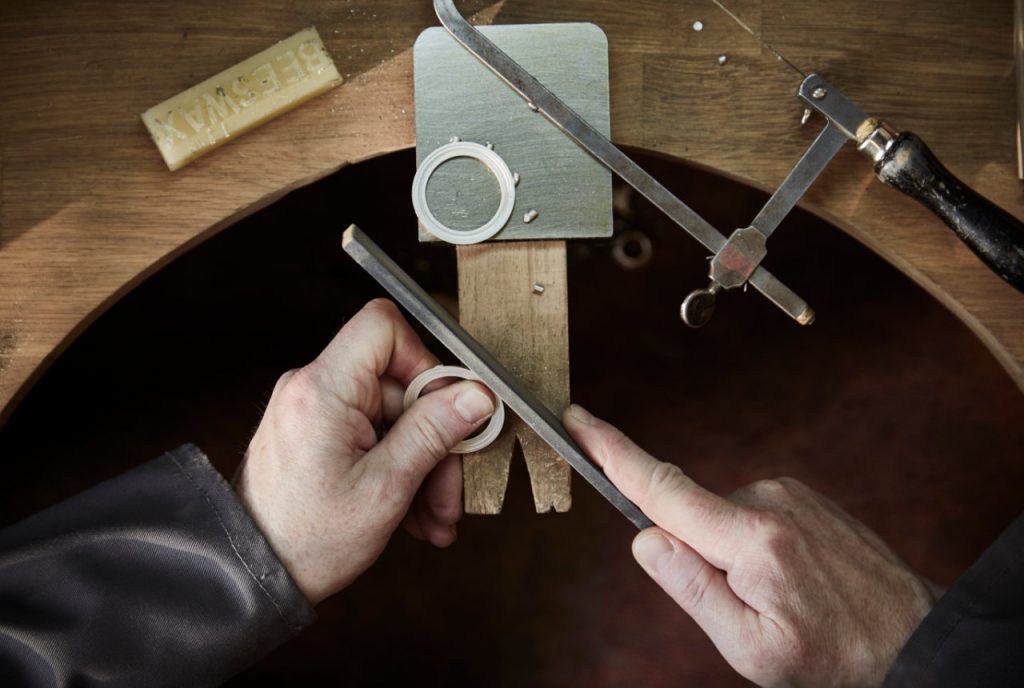 TC: How would a bespoke watch differ from a similarly priced, but mass-produced, luxury watch?
RS: That would completely depend on the watch brand in question and what they're offering. A handmade/finished watch compared to a mass-produced one feels different. The angles are all slightly softer. Machines can achieve finishes like anglage (the polished decorative chamfer some watchmakers edge their plates with) but it's a perfect flat. Hand anglage has a very slight curve to it that catches the light in a different way and looks warmer. We hand make and finish our cases too which makes them far more tactile. There are no sharp edges. Sometimes we use cloths in our hand to smooth case backs or the curves of the band so it's literally finished to the shape of your hand.
TC: With a focus on vintage and antique watches, are there any aspects of modern watchmaking, such as new materials, that appeal to you?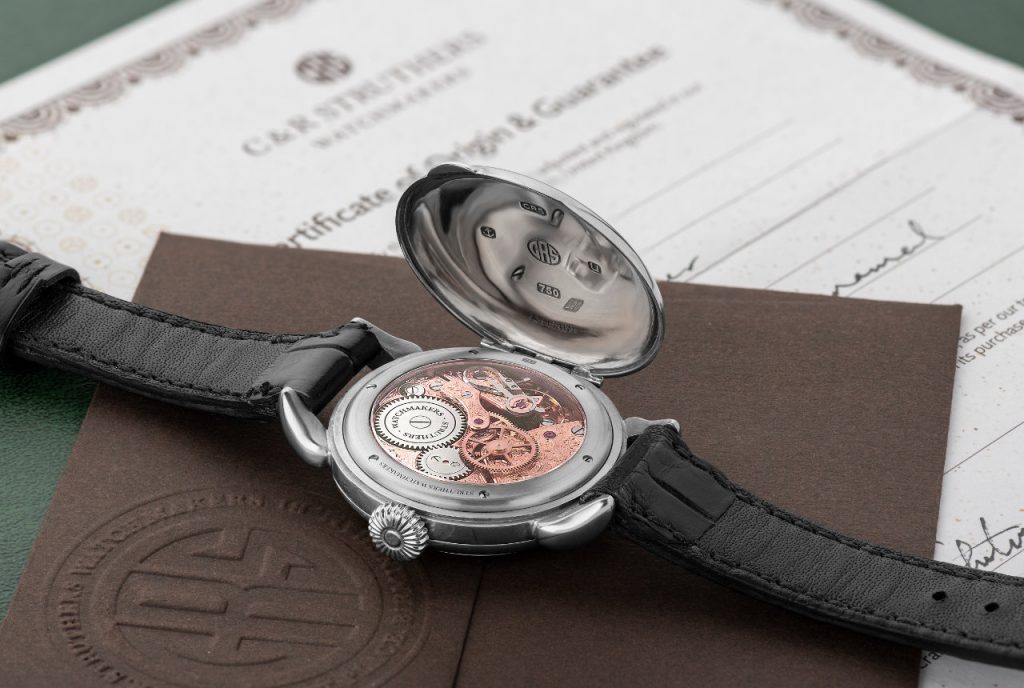 RS: We use wire Electrical Discharge Machining (EDM) to blank our 2D component shapes sometimes which saves my arm saw piercing everything! Materials-wise, we're just completing the reverse engineering of a 120-year-old type of watch mechanism that we're using a kind of bronze developed for Formula 1. We can machine it with our vintage and antique tools and machines and it's far better wearing than anything the watchmakers who made our inspiration movement would have had access to.
TC: As a watch enthusiast, I often choose watches for the statement they seem to make- whether it's the type of movement or the style of the piece. Does your work incorporate any particular statement or philosophy that you are trying to communicate?
RS: We look back to look forward – so everything we do is traditionally inspired. That includes consideration for serviceability. As restorers, the highest quality watches we work on are the easiest to dismantle and make new parts for if needed. When we make watches we consider how someone will repair them 50, 100, 500 years after we're long gone. Mechanical watches last that long so that's an important part of our process. And we also love simple! Grand complications can be incredible to look at but they're not what makes us tick. Our first movements are two-hand time-only. One day we might incorporate an hourly chime or a moon phase, but a simple time function will always be the focus of the design.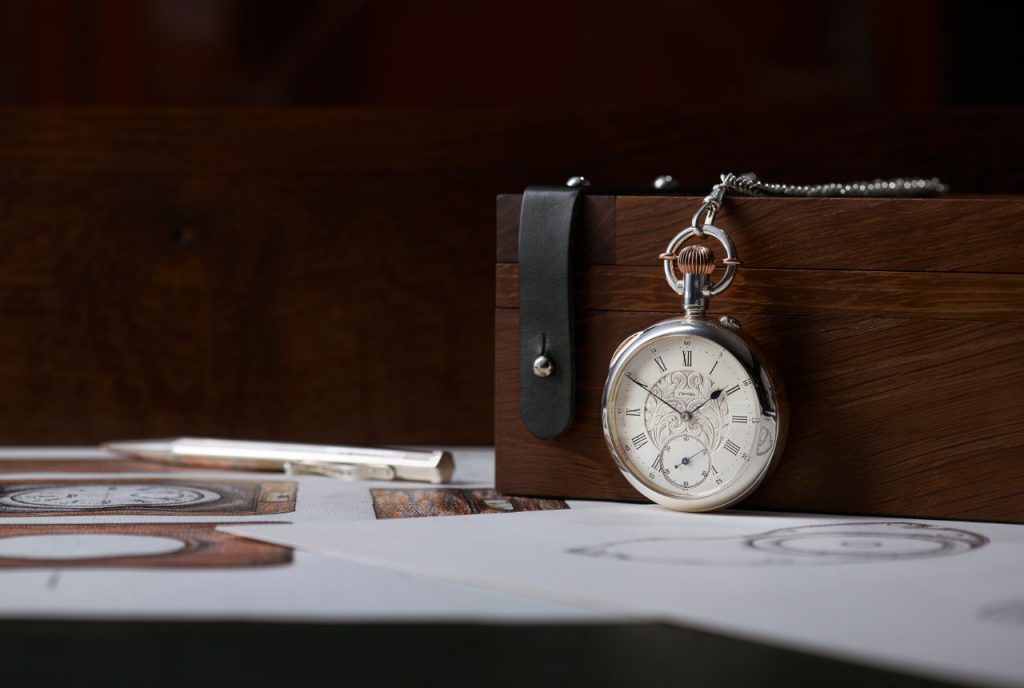 On behalf of WatchPaper and our readers, I would like to thank Rebecca for her time on this (fun) interview. As a blogger, my greatest thrill is introducing new stories and new watchmakers to the many passionate readers out there. If any of you ever purchase a Struthers timepiece, please send us some photos! I am told that a new website is due in 2022, which will be an educational forum for watchmakers. And if that was not enough, Rebecca has written a book that will be published in 2023 and will be available in Canada. Keep an eye out for it as it may inspire you to add a fine English timepiece to your collection. As always, the fun is in the search…
Yours truly,
TimeCaptain