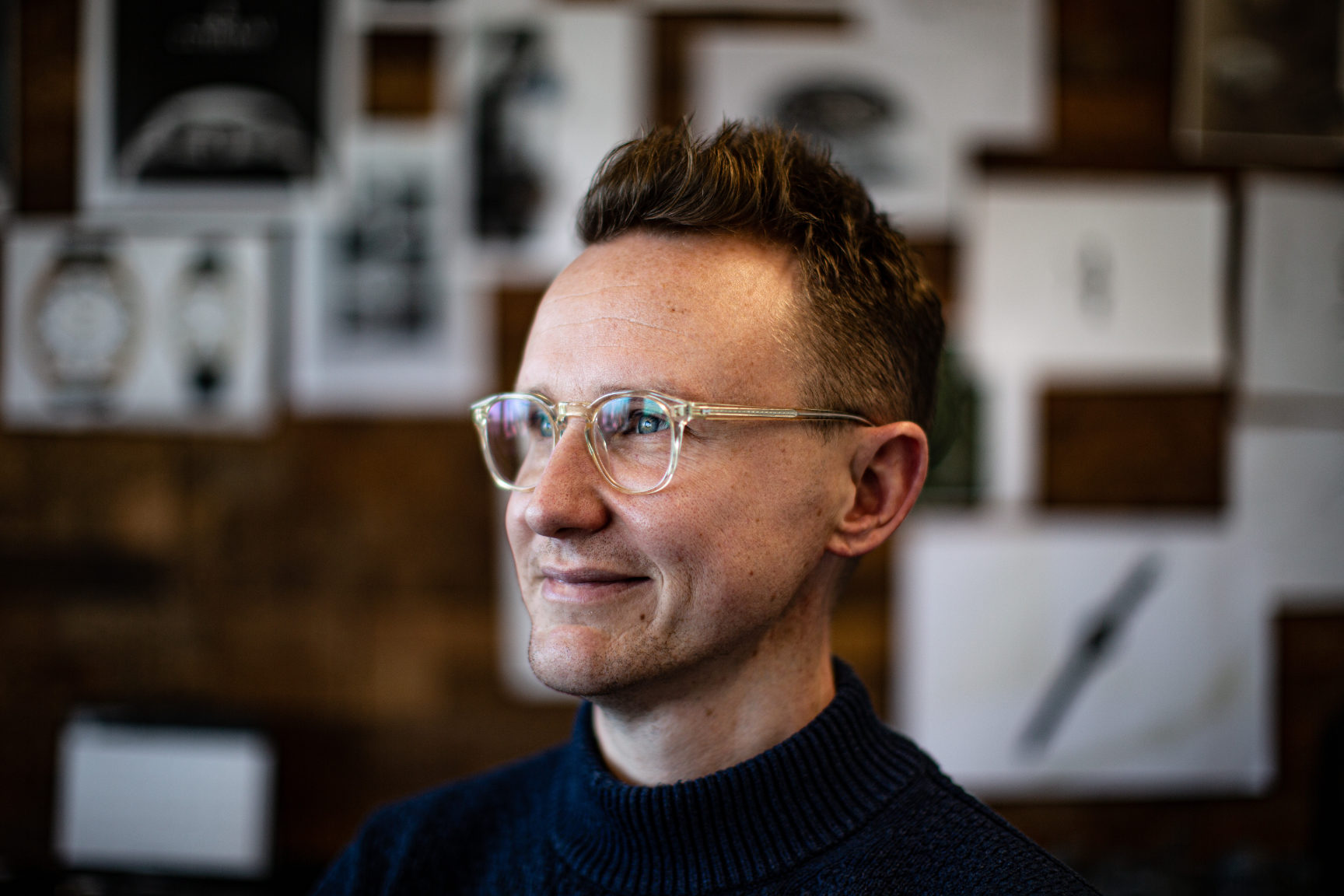 Chating With Matthew O'Neill – Head of Design at Rotary Watches
With the launch of the new Rotary Regent collection, I had the pleasure to have a Zoom meeting with Matthew O'Neill, the head of design at Rotary Watches. As a graphic designer who is nuts about watches, I always envied watch designers for being at the forefront of watch creation, navigating between and connecting sales, marketing and engineering, carrying forward the legacy of a brand, or creating it from scratch. 
I always wondered how one becomes a watch designer and this is where we started our discussion. As it turns out, Matthew always had a passion for design, art and design being his favourite subjects in school, which was the main reason he pursued this passion at the Northumbria University in Newcastle where he was initiated in 3D design. This was back in the early 2000s when 3D design was not as prevalent as it is today. After university, he was determined to continue on this path, but there were not many job openings in this field. He moved back home, close to Liverpool and he started out in a junior position designing aircraft support equipment that gave him the opportunity to apply the theory he learned at university to a professional setting. His colleagues, highly skilled draughtsmen, were a lot older than him, they would hand draw every detail. Matthew would catch up quickly and he would achieve the same results on his computer in a lot shorter time. This job was also a great experience to learn about communicating with the shop floor and answering requests coming from different departments. 
In the meantime, all of Matthew's friends were already in London, and after three years at his first job, he decided to move to London, where the big smoke was, to paraphrase him. As a lucky coincidence, this move happened at the same time when Rotary watches wanted to bring their design in-house and they were looking for a 3D designer. To pass the job interview, he had a week to design a watch, which was quite an intensive week of working almost 24-seven to get it right. They liked the result and this is how he landed his job at Rotary Watches as a junior designer. 
He was super excited to work for a watch brand with a legacy going back more than a century and he landed in a great team where he learned a lot about the industry, how certain demographics buy watches, what works and what doesn't. After almost 11 years at the company, looking back at all his achievements, it's a humbling experience compared to the long history of Rotary Watches, which celebrated last year its 125th-anniversary.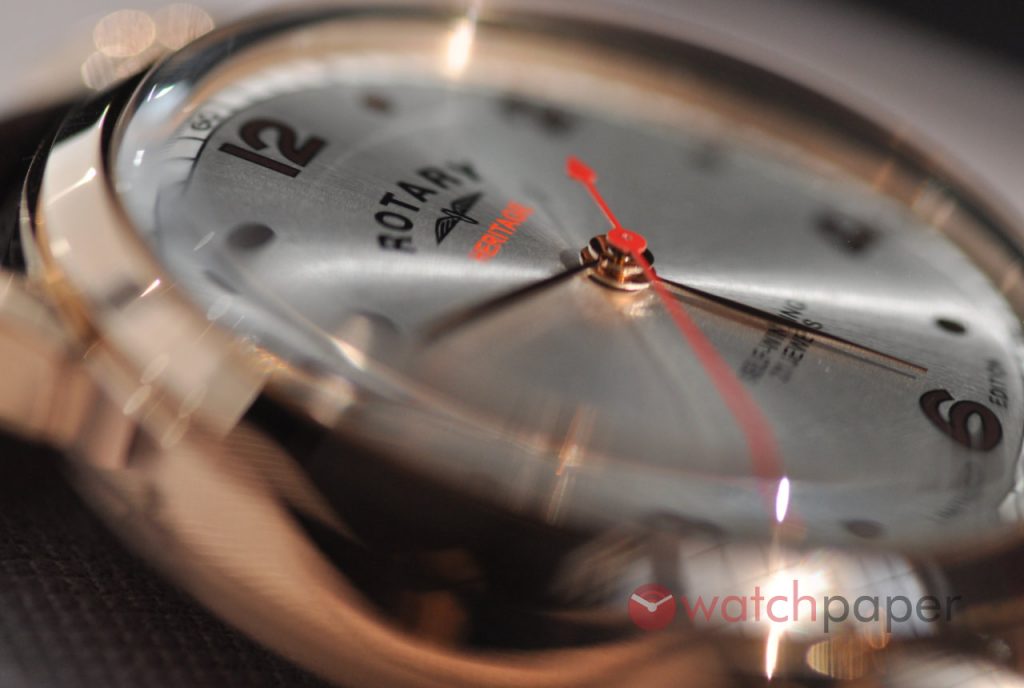 Brand legacy is another topic that really interests me when I talk to designers. Is the legacy of a brand a limiting shackle or is it a liberating framework or a rich source of inspiration?
Matthew: We've got obviously a huge archive of watches, and every now and then we like to take them out and lined them up on a long boardroom table. It's quite a sight and you can kind of gauge just how styles evolve over the decades. And the answer to your question really is, yes, there's a huge amount of inspiration, because it's a concise catalogue of everything that we've ever done. Some of them are relevant to today's trends, and some of them certainly aren't, but there's a lot of inspiration to be had. On the other hand, there is pressure because you look at the volume of work over the years, and you just think there are some seriously great products here.
So yeah, the pressures there, because we've got to make sure that we're relevant and we design products now that are relevant for today's market. For us, it's all about value and this means that it's got to be great design, and it's got to be really good quality. All of our core collection has 316 stainless steel, they all have sapphire glass, they all come with the water-resistance engraved into the case backs. Little things to ensure that whatever the end consumer is purchasing, they know it's going to be a reliable watch that looks great. It also has the British design element, which is obviously another feature for the brand to have.
WP: I suppose you have an extended collection of watches, which one is your favourite?
Matthew: Well, the benefit of working in the studio in London is that we sample all the products that we design. My collection is quite big and I like to test drive these products and I'll wear a specific watch over the weekend. Now obviously the lockdowns change that a little bit because, you know, no one's going out. So, the watch that I probably wear the most during lockdown is part of the Cambridge collection. It is one of the watches that I personally like, because of its design development process to get to where it is. There's a huge amount of originality and simplicity and sophistication in it. That to see it executed the way it was with the build quality, the automatic movement. It's my go-to watch. It has this double-faceted bezel and so the crown is hidden underneath it, making it more symmetric. 
WP: Can you tell us about the design process? Who comes up with the ideas? Is it something that starts from you, it starts from the marketing or sales department or feedback from users, or how does it work?
Matthew: The process is pretty much the design department is responsible for creating the product, where it comes from and the direction it takes. Obviously, the owners and others have a say if there is a direction they would like to see. If you want to design a new watch, you can't just go and take this great bit that great bit and just merge them together, because unfortunately, it doesn't work and you will end up with a Frankenstein sort of product.
When it comes to the design process, we rely on several aspects, and we've already talked about the archives. As a traditional brand, we have a strong sense of what our brand DNA is as well as we're aware of how current trends are evolving and how they could take our collection to the next level.
There are a lot of different variables going on and we make sure that any product that is launched has a purpose, and it has a reason to sit into the collection. For example, the Regent collection is a new family being developed, it's not based on a specific archive model, it is a product that will freshen up the collection, becoming a hero, an iconic product.
We start out with a mood board of the direction in which we want to go in terms of general aesthetics. With the Regent, we wanted a premium sports watch, so we wanted to be able to refine it and take it to the next level. It has 14 mm of height, which is not brash, it's not a big statement piece, it's more of a refined product.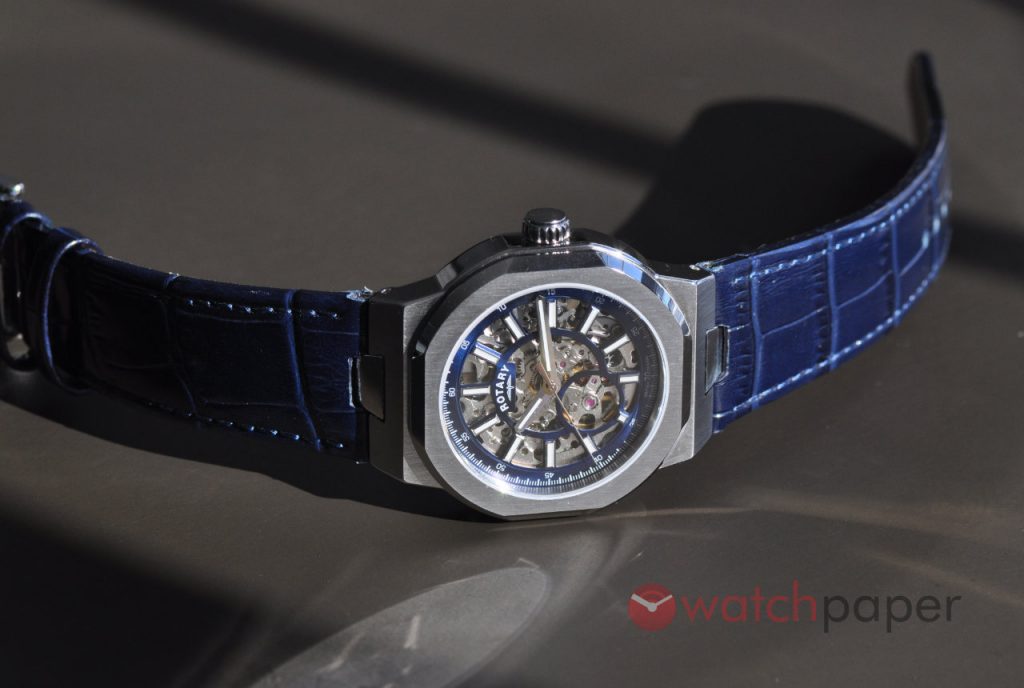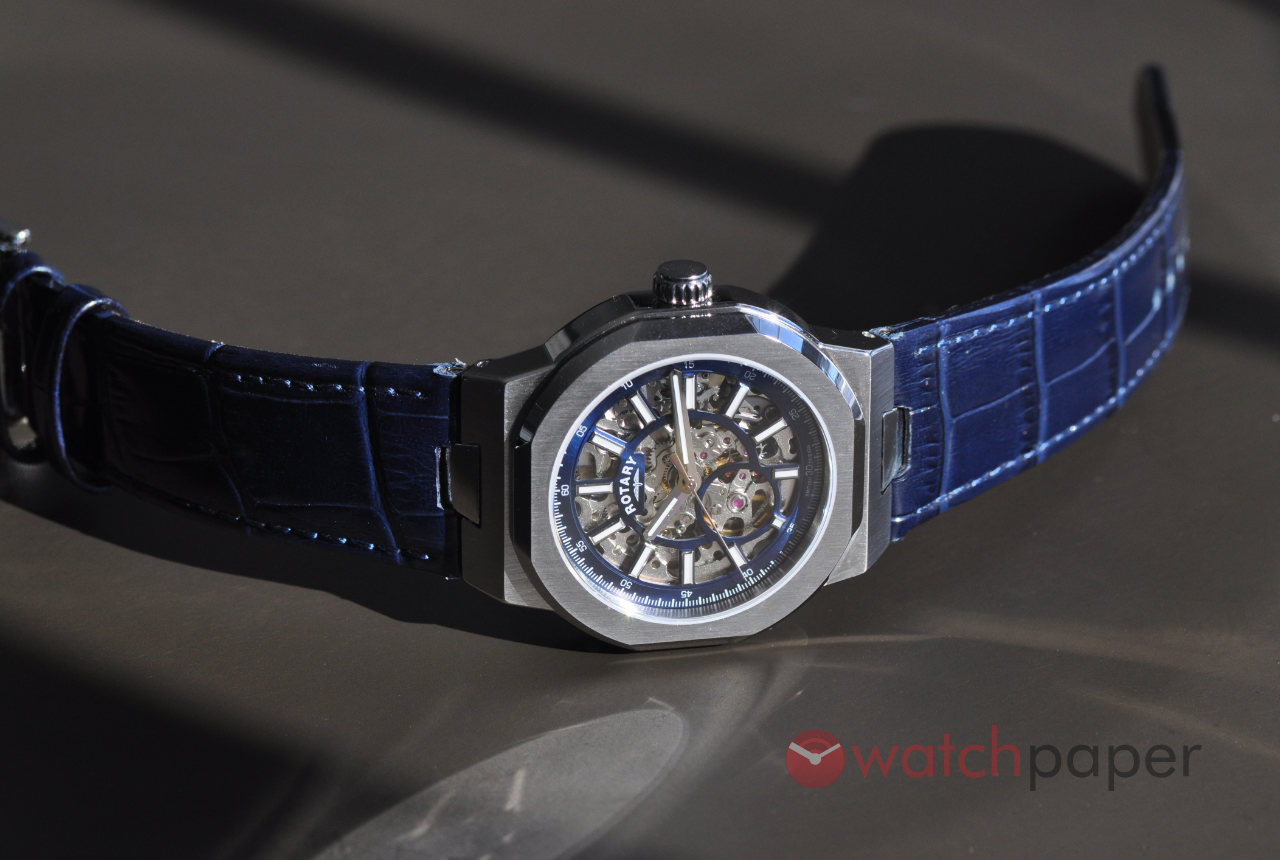 3D design plays an important role in the development process, as it gives us the capability of real-time development and it enables us to change things quickly and with the experience we have, knowing what works and what doesn't, we can make adjustments. We can see, this can sit next to here and this hare, we can see where the light is going to reflect, we understand proportionally how it sits if the bezel is too thick, or if the bracelet doesn't taper enough. But there are things that don't necessarily translate into the real-life on screen, and we use 3D printing to get a prototype in a short time, instead of waiting weeks. A lot of the design process is real-time development, with the actual case and the dial. We do everything aesthetically, to make sure that every detail is worked out here in the studio. The Ultra Slim is a great example of a sophisticated dress watch, with tiny details, like the angle of the index, the soft tapper of the window, that sort of tiny things that give the watch a lift.
The Regent was sophisticated in a different way because it had to accommodate an automatic movement, it needed to be a clear reading, like quite a robust piece, without going too far into that realm of larger cases, just to try and get the statement from the size this has got. You got a really nice, heavy vertical brush against the polished facets, and some facets are straight, some are curved, the bracelet tapers with the center link. There's a lot going on.
For the Regent, the inspiration came from an old piece from the 70s, sitting on my desk for a while, and it helped me pick out some details, but it does not look anything like the Regent does. It's a good example of how the archive can influence today's collection.
—-
Talking to Matthew was fascinating, I could feel the passion he has for Rotary Watches and to watch design in general. The kind of passion you will find at genuine craftsmen!
For more about Rotary and to explore their rich collection of watches, head over to https://www.rotarywatches.com/en/