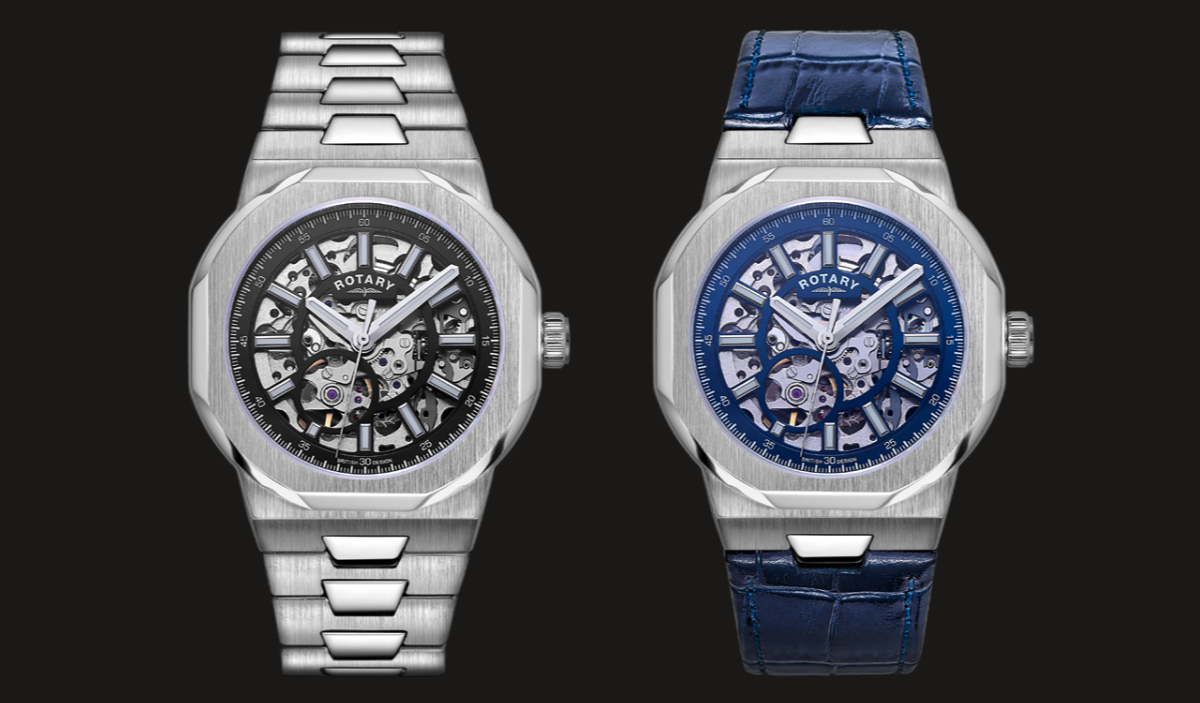 Rotary to Launch the Regent in Early February
In the coming weeks, Rotary will launch a new collection of sports watches, the Regent, expected to become a key family within their core range. We will have an in-depth review of Regent, once it makes its way through the Atlantic, but in the meantime, I felt that it is worth a shoutout given its bold design and attractive price range.
The 40 mm brushed case features 8 polished facets and it seamlessly continues into an integrated tapered H-link bracelet or leather strap.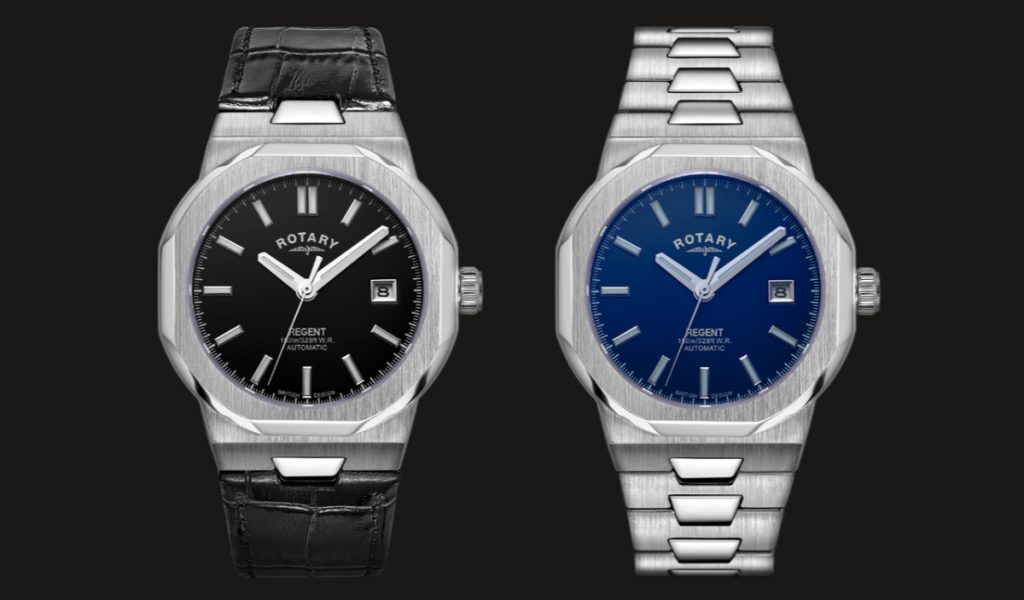 There will be four models, either midnight blue or sultry black with skeleton, powered by an automatic Miyota 8N24 or full dial with a Miyota 821A movement. They all have a decorative open case back.
Prices will start at £249 for the full dial on leather strap up to £329 for the skeleton Regent on bracelet and it will be available on www.rotarywatches.com in the first half of February.