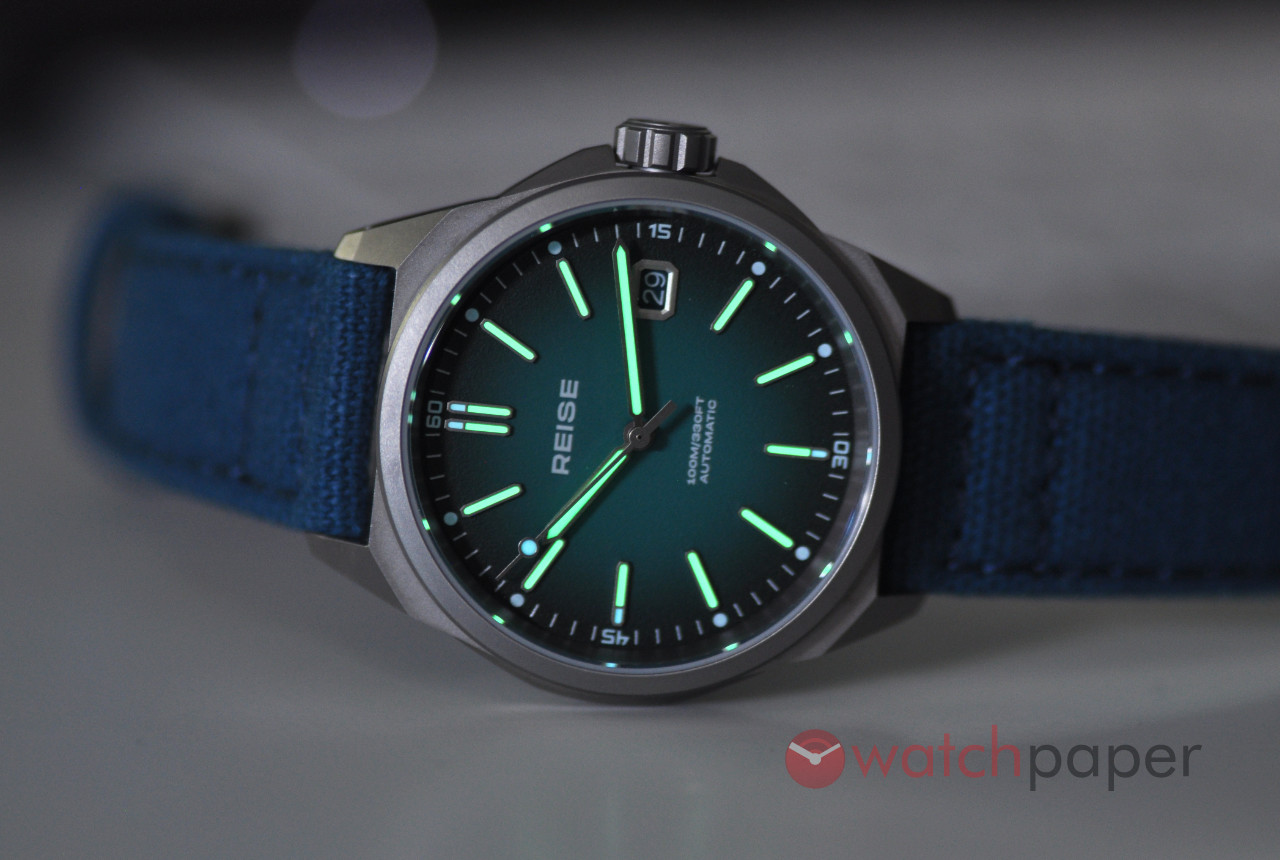 Reise Resolute – Because Life is a Journey
Reise did it! Their debut model, the Resolute was fully funded after a few minutes of going live on Kickstarter. At the time of writing this review, it's already over five times the initial goal and there are still nine days to go till the end of the campaign. We don't see too often this kind of success with a new microbrand, without spending an insane amount on advertising. But with the Reise Resolute, it's not smoke and mirrors, but actual substance that makes the difference.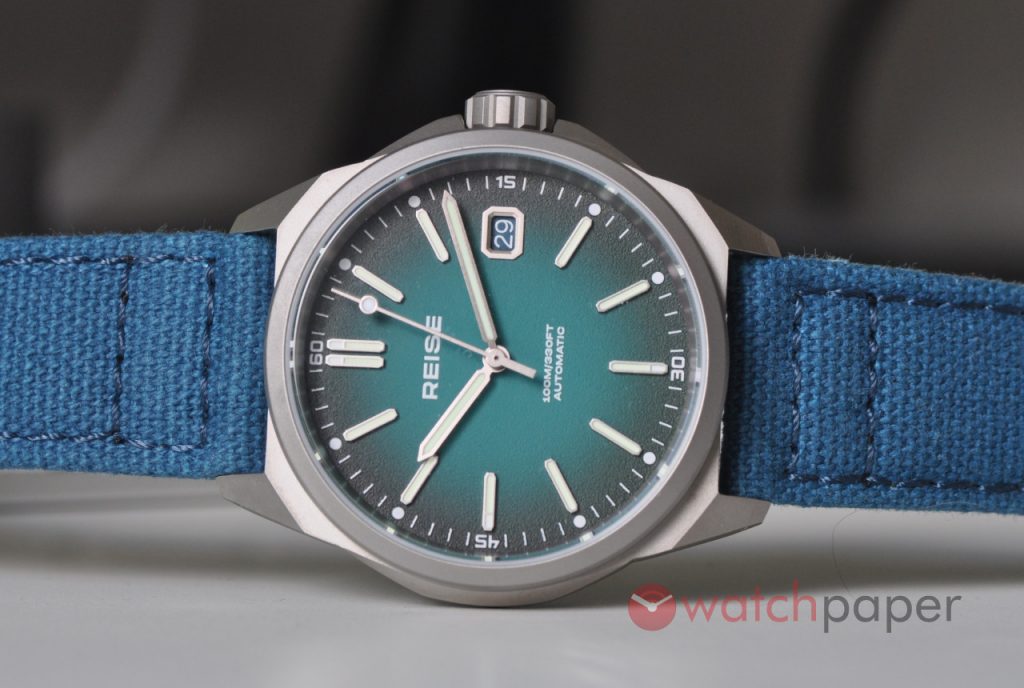 While Reise is a new brand, Travis Tan, its founder has been active on the microbrand/Kickstarter scene through another brand for the past five years. And this experience helped him have a good understanding of how to stand out in the crowded market of watch microbrands. He called his brand Reise – travel, trip or journey in German because life is a journey moving forward and Reise watches are designed to be faithful companions on your journey. For most of us, life is a bumpy ride and you need to be determined to move forward, you need to be "Resolute".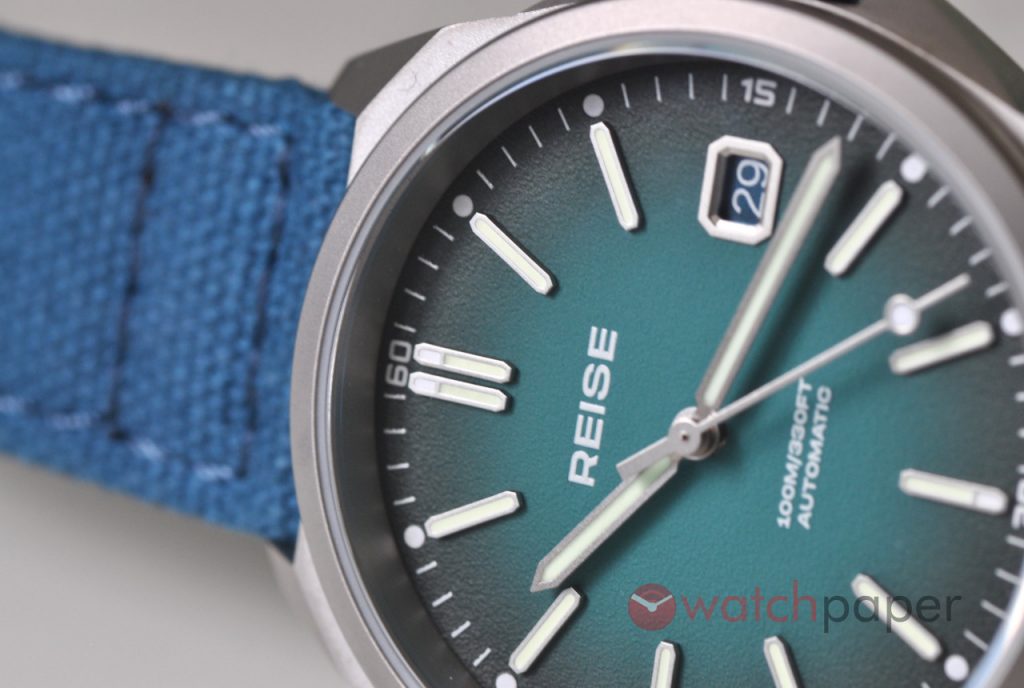 To start a business in 2020, you have to be resolute, and with the launch of this new brand, Travis proved his resolute. It's fun to be your own boss, but it takes a lot of work and you need to get your hands in everything. While the economy was in full lock-down, he was busy learning graphic design, photography and online marketing in order to start Reise.
I'm quite fond of the names Travis chose, there is so much symbolism behind these words, I could see them as a tattoo. But thanks to Travis anyone can have these words on their wrist, without requiring needles and ink.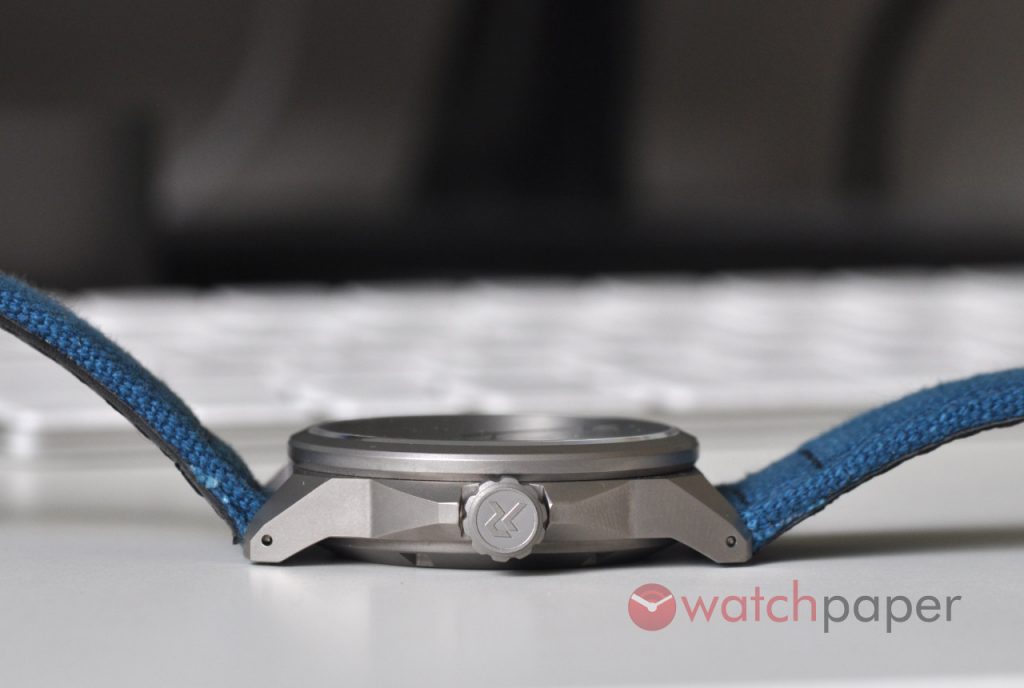 It's rare that I would start a review by praising the case material. Going with titanium for the debut model was a bold move, but I'm happy to see that people recognized the incredible value offered on Kickstarter by Reise – it started at US$269, those are gone, but you can still reserve one at US$289 when titanium watches are usually way more expensive! If you never had a titanium watch on your wrist, it's a whole new world. The Resolute is so light, you might think that it's a quartz watch, maybe some people won't like this, but for me, it ticks an important checkbox on my list to consider it as an everyday beater.
Titanium is a strong material, way stronger than stainless steel, and as any modern titanium watch, the Reise features an anti-scratch protective coating, that will make it even stronger than stainless steel (8x stronger on the Vickers scale).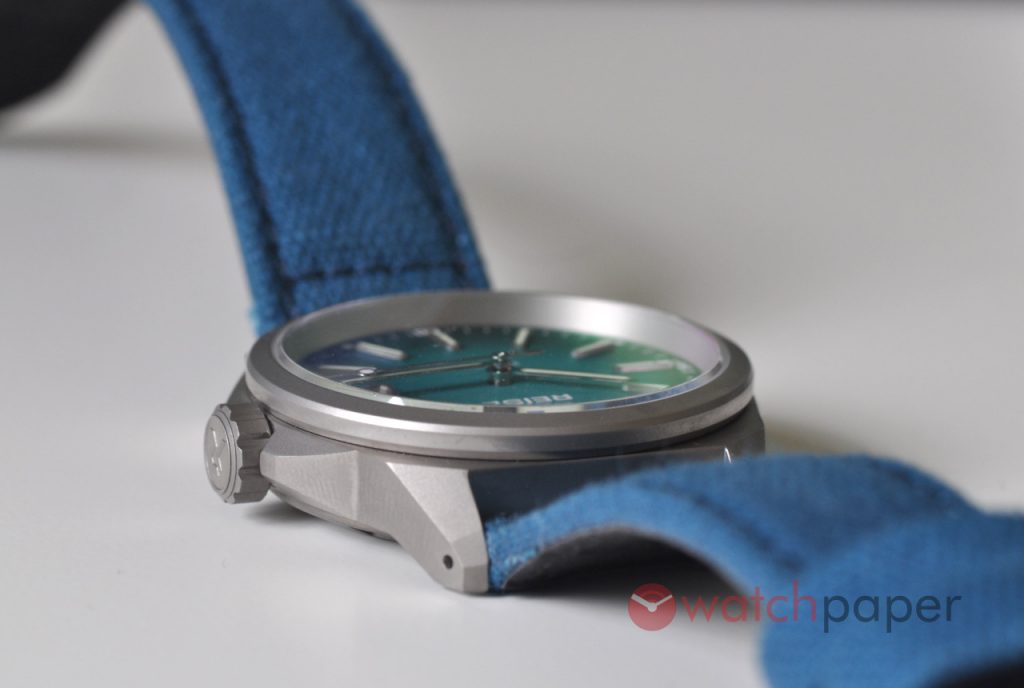 Let's move on to another important checkbox on my everyday beater list that also got ticked, the design of the Reise Resolute. It looks like a watch that was designed in 2020! I wrote it in bold because this is actually a big deal. WatchPaper readers know me that I am a vocal advocate of contemporary watch design. I'm really frustrated to see major brands and most of the microbrands, going down the easy way, copying successful designs from the 60s or 70s, adding a new movement, maybe changing the diameter and that's it. No creativity whatsoever. The market is saturated with this new vintage craze that a certain major watch blog started. Guys, it's time to move on! The argument I keep getting is that "we are a business and we make watches that our clients want. If our clients like vintage designs with new movements, we will give them that because it brings money". Well, the Reise Kickstarter campaign is proof that there is a market for watches that are representative of our time. Not always catering to what people want but anticipating it and influencing it, is a great business model too, think Apple.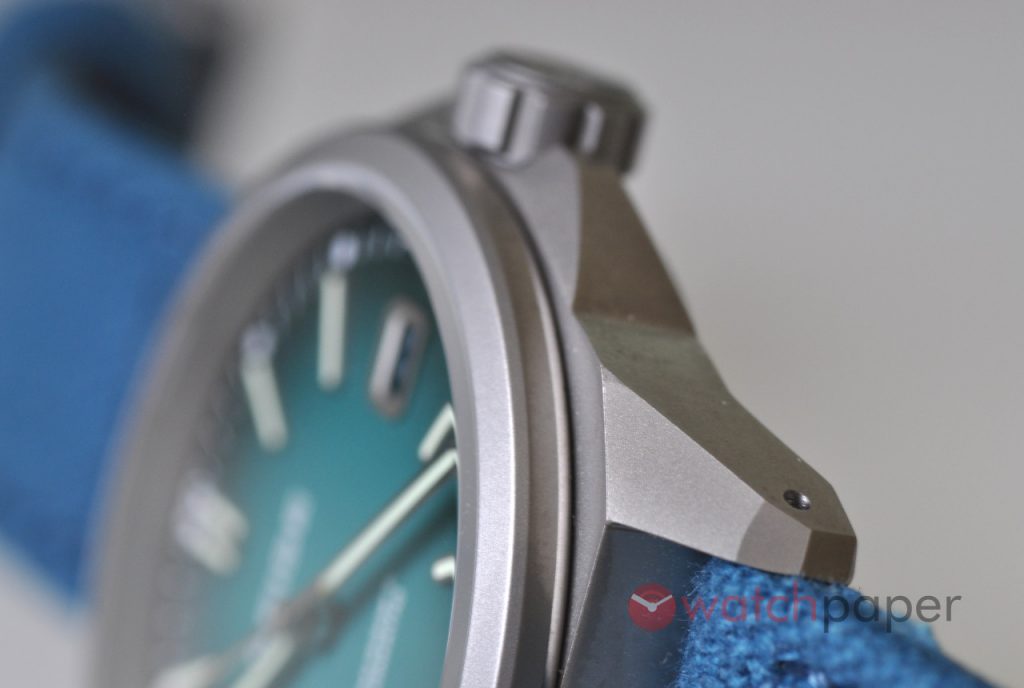 I won't go into describing every little detail of the Resolute, I preferred using pictures to show what I mean by a 2020 design. The shape of the case, the crown protectors, the crown, the lugs, the subtle texture of the dial, the color of the dial, the date window, the indexes and hands and how everything comes together.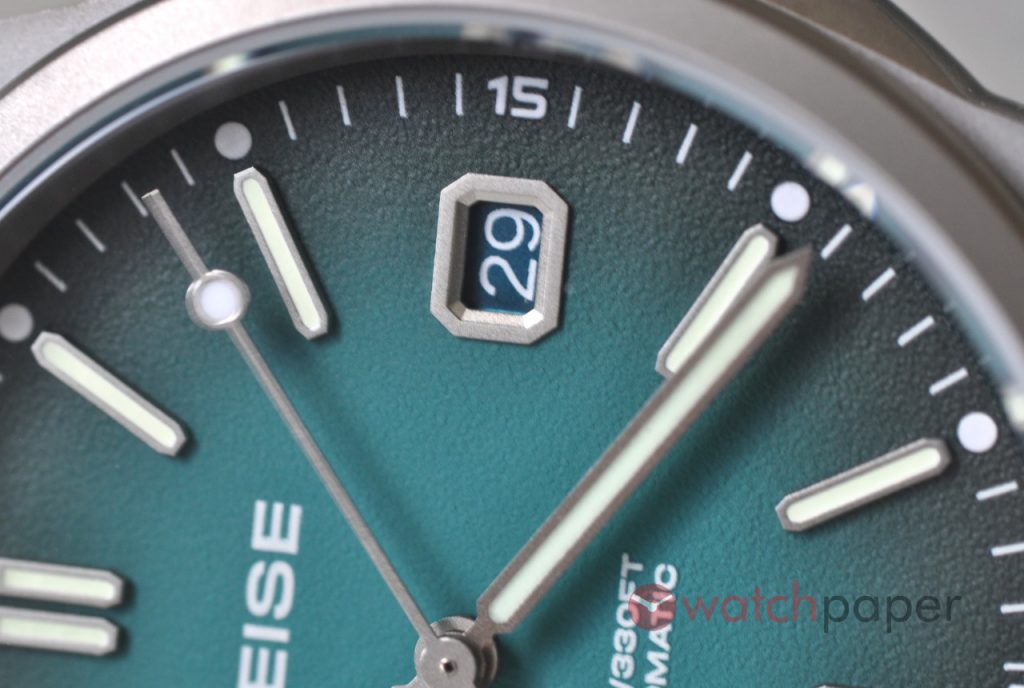 I wish there were more new microbrands like Reise, and I wish there were more watches like the Resolute. There are only a few days left of the Kickstarter campaign, take a look, this is a rare opportunity to get your hands on a titanium watch with automatic movement and a contemporary look at this price.
Reise Resolute Technical Specs
Case: Solid Titanium with ULTRAHex Coating (up to ~1200Hv hardness)
Case Size: 40.5mm
Case Thickness: 11.5mm
Lug size: 20mm
Lug to lug: 46mm
Crown: Screw-down crown with custom reverse engraved logo
Lens: Sapphire Crystal with inner-side Super-AR
Case Back: Screw-down solid titanium caseback with VITON® gasket
Water Resistance: 100m (330ft) / 10ATM
Movement: Seiko NH35A Automatic Movement
Dial: Sand textured dials with applied indexes filled with Swiss Superluminova
Hands: Baton hands with Swiss Superluminova
Strap: Custom canvas strap with custom titanium hardware and leather backing
Reise Resolute on Kickstarter