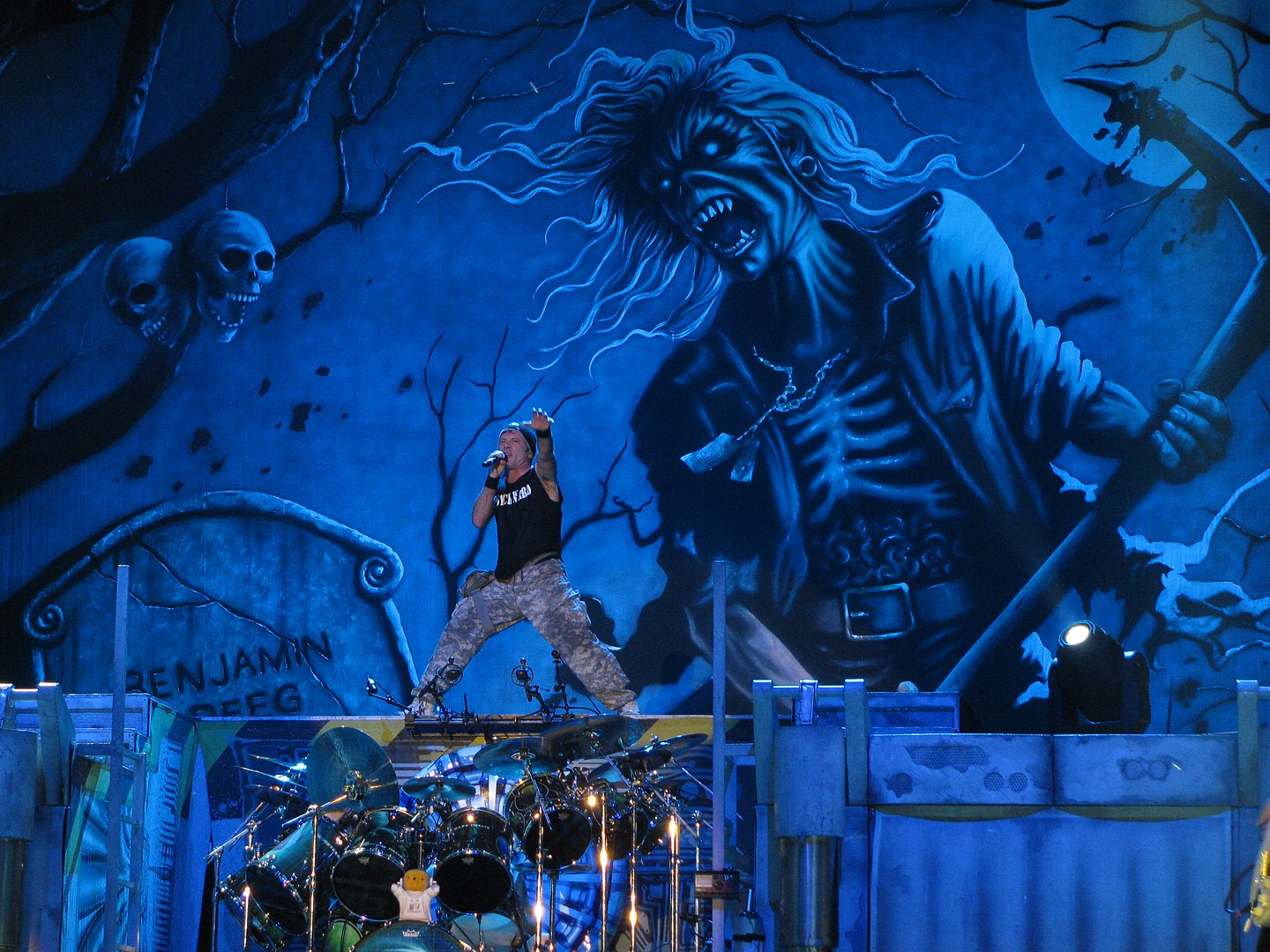 Heavy Metal Horology
The pandemic that hit the world this year has forced me to stay home most of the time. With so much time in my own space, I dug out all of my souvenirs and childhood keepsakes. I really felt nostalgic and was compelled to think about my past. I went through every single item with my daughter, including all of my high school yearbooks. Reading all of the notes from my friends, and seeing my quotes, I remembered just how much heavy metal music was a part of my life as a teenager.
One surprise souvenir that I found was the ticket to my first ever concert- Megadeth at the Verdun Auditorium in 1995 – the Youthanasia world tour.  I was a hardcore metal fan in those days and Megadeth was one of my absolute favourite bands.  As I got older and went off to college, and then the workforce, I drifted away from heavy metal.  I discovered Montreal's vibrant indie rock scene and I began listening to singer-songwriters.  I would occasionally revisit my heavy metal roots, however.  I finally saw Metallica play live in Quebec City on the Death Magnetic tour.  I saw Iron Maiden at the Bell Centre and I sometimes gave my old metal albums a good listening-to.  I also enjoyed the many heavy metal autobiographies that have been released over the past two decades.  But it wasn't until the pandemic that I really felt the nostalgia to go back in time and experience vintage '80s-'90s heavy metal all over again.
What does this have to do with watches? I'm glad you asked…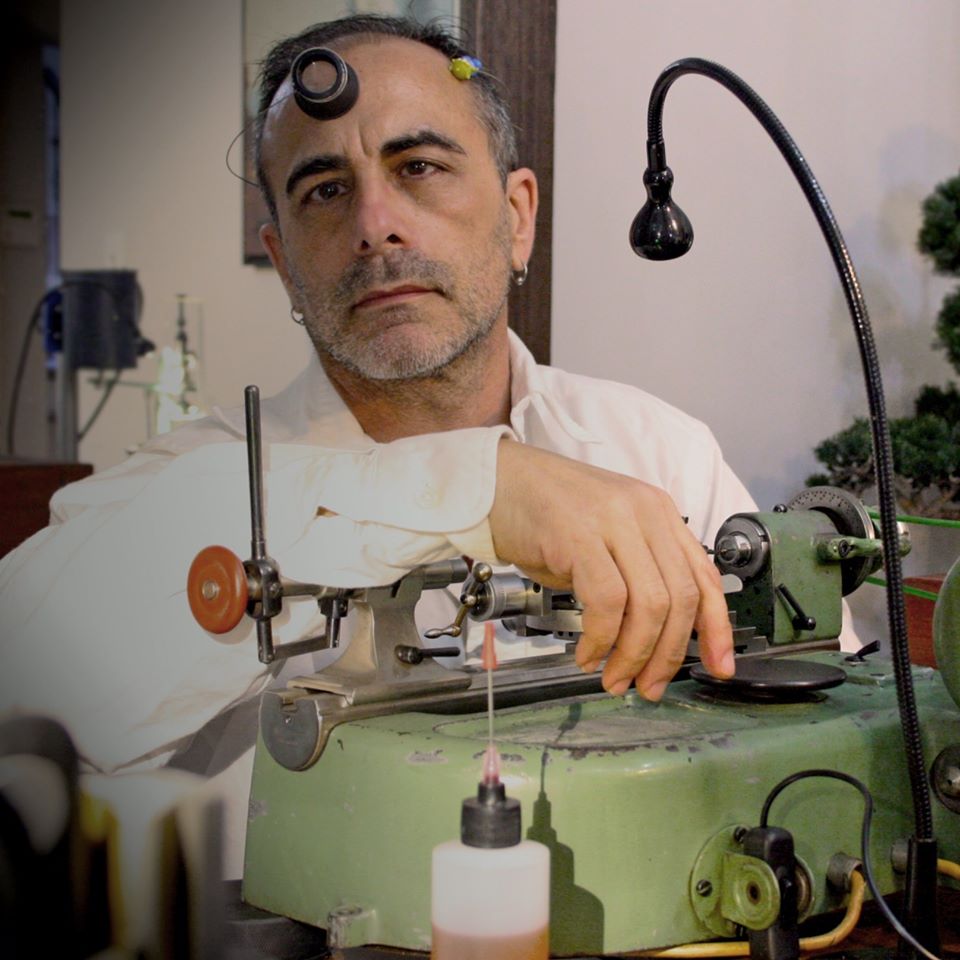 When you think of watches (especially mechanical watches) and music, you might be inclined to think of Patek Philippe and opera music.  Or perhaps a Paul Newman Daytona and some classical jazz.  Blancpain and Slayer's South of Heaven might not be the first combination that comes to mind.  But there are quite a lot of links between heavy metal or hard rock and horology.  Anthrax is one of the Big Four thrash metal bands of the 80's.  Their guitarist, Dan Spitz, actually went to Switzerland to train as a master-watchmaker.  He is well-known in the field and works on the world's high complication watches.  Dan Spitz went from headbanging and guitar riffs to working on miniature mechanical masterpieces.  And it seems that some of his colleagues occasionally work while listening to Slayer…
Heavy metal drummer, Eric Singer, is a well-known watch collector.  Axl Rose, the epic and famous frontman of Guns 'n' Roses, helped design his own HYT watch, which he wears on stage.  Brian May, the Queen guitarist and author of some of rock's most epic riffs, has a limited edition Seiko named after him.  He is said to wear a Seiko diver most of the time.  John Mayer and Ed Sheeran  (far from heavy metal, I know), have legendary watch collections and appear in watch publications.  Oris had an Oscar Peterson watch and Hamilton have their iconic Elvis watch.  Oh, and what about all the rap stars and their watches???  Euh…..let's just not even go there…
So you see- it is not unusual to link music to watches. Hard rock, and even heavy metal, have these connections to horology. For me, metal and watches are just two things that I enjoy- usually at the same time. The classic metal that I have been re-visiting over the pandemic dates back to the early 80's- that's old enough to be considered vintage. Watches also have vintage appeal. At such a time, I have more feelings of nostalgia than ever before. So watches and old school metal take on a greater importance.

In the very late 1980s, I started watching a heavy metal video show on our local music channel.  I was just a kid and was starting to be attracted to the sight and sound of metal bands.  Metallica's video for One was my first glimpse of that band.  I was horrified by this video.  But the raw, aggressive sound of the guitars had me hooked.  If Metallica was too much for me to handle at first, Mötley Crüe had the answer with Dr. Feelgood.  The video for the title song off that album absolutely rocked!  Crüe might be more hard rock than metal, but I loved Dr. Feelgood.  And I love it now.
In the early '90s, I discovered the older Metallica albums and went nuts.  I also got way into Megadeth for a while.  I was a big fan of Iron Maiden.  And I remember listening to a lot of Pantera.  I guess I was at the right age for fast electric guitar riffs and macho lyrics.  And that was the golden age for metal music.  Once I discovered Slayer, though, I thought this was it.  Fast.  Evil.  Controversial.  Extreme.  But that was as far as I was going to go.  I was never interested in the Cannibal Corpse, Mayhem, Necro Butcher stuff. 
Some time at the beginning of the '90s, I discovered a late-night radio show playing really obscure and hardcore metal music.  I remember camping out, with my friend, in my parents' back yard and struggling to tune into the fuzzy radio station at 11:30 pm just to hear some wicked metal music.  Before the internet and YouTube, this is what you had to do to track down cool metal music.  You had to be dedicated.  And this made the whole experience more enriching.  We had to work at it.  We had to use our friends and connections to even discover the cool music.  And getting our hands on it took some work, too.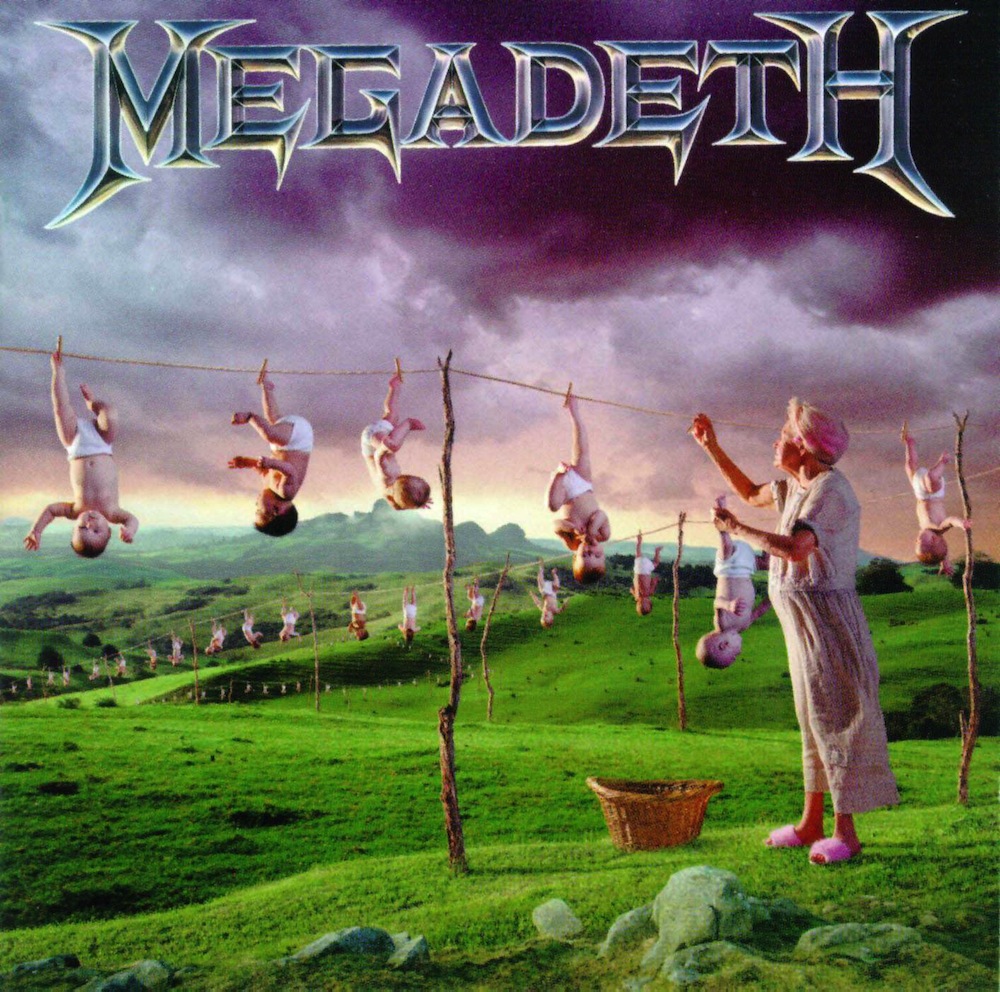 My mom had to go to the record store at lunchtime on the exact day that Megadeth's Youthanasia came out so I could have my copy of the CD right away.  My mom did the same for Metallica's concert box set and she went to some pretty seedy establishments in search of Metallica t-shirts for me.  In the age before Amazon and online stores, you had to hustle your resources to get your fix of metal music and apparel and paraphernalia.  You had to pull all the strings if you wanted to indulge in that classic music scene.  This made the rewards so much greater.
So what does all of this have to do with watches?  My recent re-visiting of vintage metal is all about memories.  The associations.  The feelings.  It's much the same with watches.  Enjoying a great watch is largely about the memories made while wearing the said watch.  It's all about what that particular watch represents to you.  It's even aspirational.  Metal was aspirational, too.  In high school, you want to be cool and badass.  So you identify with music that represents those ideals.  And then grunge became huge because millions of kids needed music that portrayed their angst, loneliness, and lack of acceptance by mainstream society.  But that's another story…
For now, let's agree that vintage heavy metal and horology are two rich experiences that go together like whisky and cigars.  And as I wrap up this blog, I am going to listen to some Judas Priest while enjoying my Panerai.  Cheers.
Yours truly,
TimeCaptain