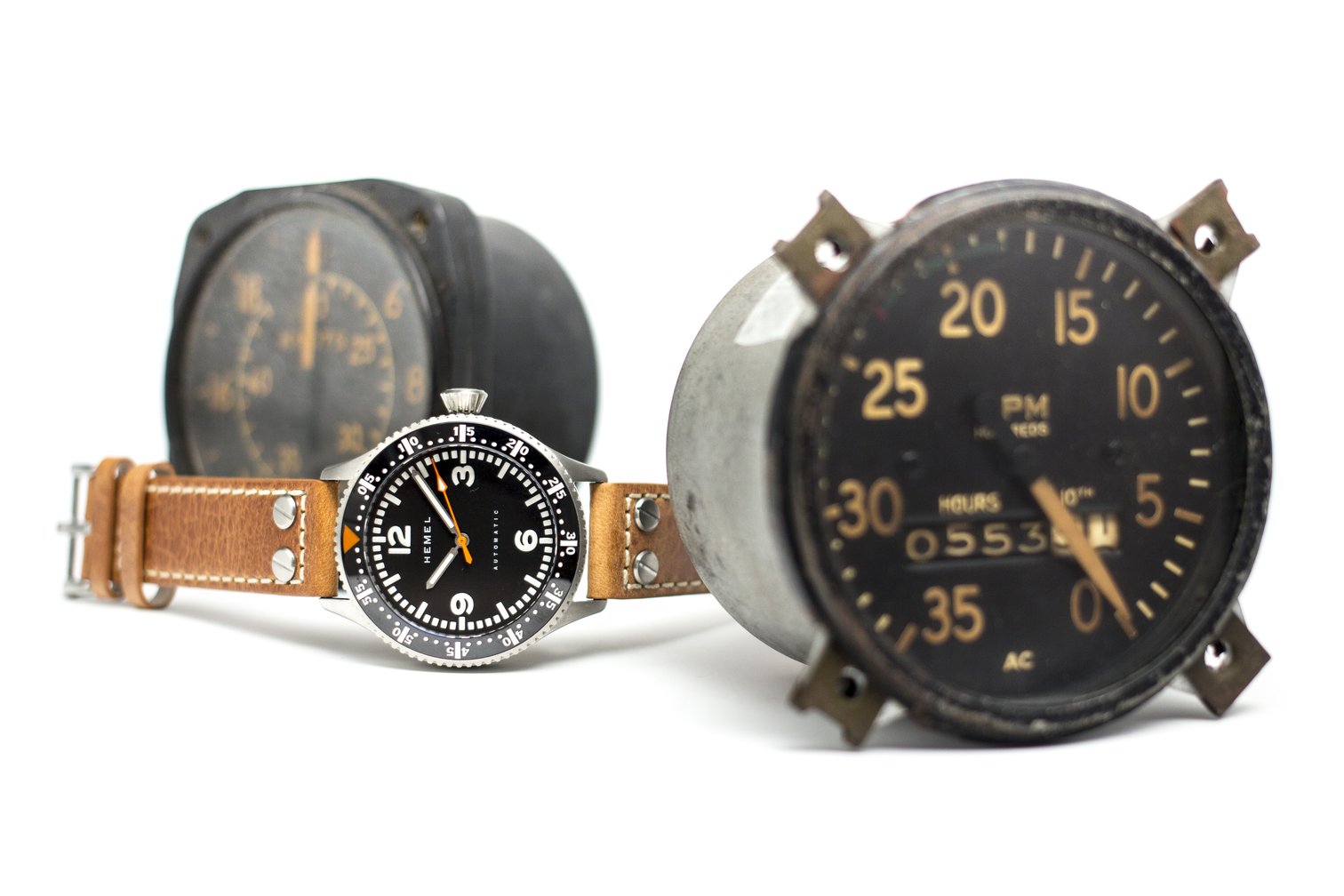 Marvin Menke on watches and Hemel
Hemel is another one of those microbrands that I had the privilege to discover from their very early stage. With every new collection, Marvin Menke, the founder and the creative soul behind Hemel, proves his sharp eye for great design.
For those who don't know you, please tell us about yourself.
Before I begin, I'd like to acknowledge your hard work with WatchPaper and I just want to thank you for your support for the microband sector. As the traditional retail establishment continues to undergo a serious transformation, the maker economy continues to grow so outlets like yours remain important for the small and boutique manufacturers.
I'm basically a compulsive creative. It's why I came up with the Hemel concept and why I do all the creative work myself. Everything I do is in service to the brand identity. As the single mind overseeing all aspects of its expression, I can create a holistic and uncomplicated vision for my market.
I graduated from the Fashion Institute of Technology in New York City and spent decades in the design field. I am a watch collector myself and have always been interested in wristwatches since I was young.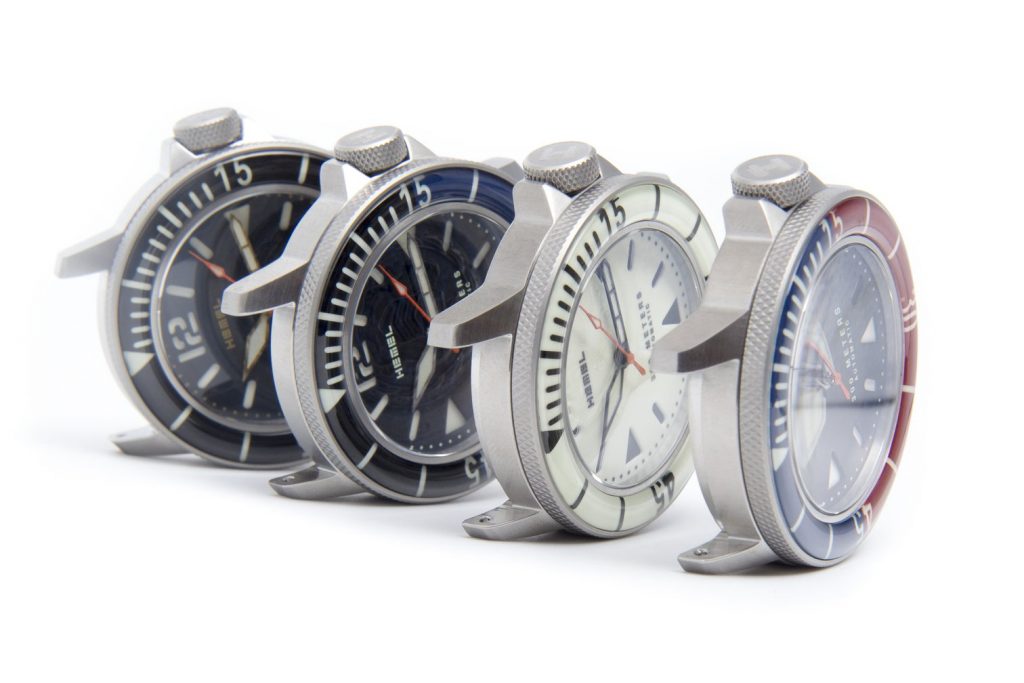 What are other watch brands that you look up to and why?
It's easy to love the likes of Rolex and Patek Philippe. There's much to be said about the likes of Seiko and Orient for making horology available to the masses and doing it with in house movements.
I admire the smaller manufacturers that produce classic styles using quality construction and movements. And I admire the watch brands that make great affordable pieces while building brand loyalty. This is where Hemel defines itself as *practical* luxury. I put out products with higher-end materials and specs like sapphire, ceramic, surgical grade steel and higher beat movements but I keep the price points approachable. I don't care to make a lot of money. I'm very happy making a little bit of money…a lot of times.
As a designer, what do you think, down the road, 50-100 years from now, do we live an important period in the history watch design? Which watches will define our time from a design perspective?
Nothing happens in a vacuum and design is no exception. A lot of today's design is a reaction to the digital revolution in two ways. First, I think that the constant reassertion of vintage-inspired watches will be interpreted as a yearning for days gone by as society grappled with an ever consuming digital life. Digitalism has certainly made a lot of things easier but there's also been a dark side. People find comfort and familiarity through the lens of nostalgia.
Second, there's the planned obsolescence of our digital tools. I have always said that no matter how much you spend on wearable technology, it's outdated in a few years and meant to be thrown away. A mechanical watch is timeless. It can be both a thing of aesthetic beauty and expression while being an heirloom. It's not just a disposable screen on your wrist.
As far as defining our time, I think that future historians will see that we lived in a new era of classics. Hemel produces classic field, diver and pilot watches, but we do it in our own way.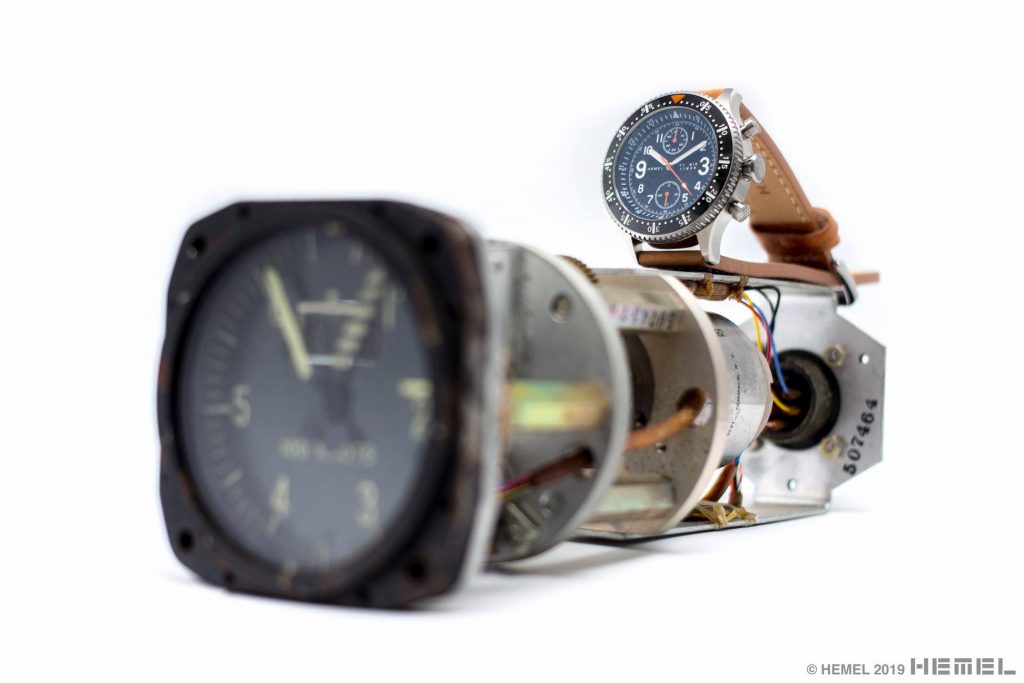 Please tell us about the history of Hemel, how did you manage to take it from an idea to an established microbrand?
Hemel was originally the name of my design consultancy. The first watch was meant to be a marketing tool given to thank my clients at the end of a big project as a gift. The concept was also meant to double up as a central portfolio piece for me to show off my design acumen from concept to market readiness. It turned out that the more I shared the concept with friends and colleagues, the more they encouraged me to just go ahead and bring the watch to market. By this time, the internet had given the entrepreneur so many tools with which to get a business up and running like crowdfunding, social media, blogs, e-commerce platforms and marketing.
Becoming "established" entails travelling the road of persistence and diligence and it never ends. This means delivering a final product on time and as promised. Responding to warranty concerns swiftly and without issue. Maintaining a consistent and believable brand identity on social media that's engaging and easy to understand. Differentiating from the pack, and not falling into the "me too" brand bucket means avoiding a lot of the clichés of our industry. It feels a bit risky at times but I don't care. Nothing of value comes easily. People buy from a boutique brand like Hemel because they seek something new and that's what I'm going to give them.
It's been more than three years since I reviewed the Hemel 24. If I'm not mistaken, this was your debut model. What were the biggest lessons that you learned over these years running Hemel?
Yes, it's been four years since I sold my first watch. I think the biggest acknowledgment is that you never really know how a market will respond to a new product until you've really got both feet firmly entrenched in it. When I started Hemel, I really wanted to make the case for the field watch and while I think I've done a reasonably good job at doing that, I've seen my pilot watch category quickly become the bread and butter of the business. I welcome it. As you know, nothing has driven horological innovation more than military need, so as a brand, Hemel still remains on message.
As a result, I've been able to put the HFT20 into more people's hands. Another big move came last Fall when I started to open up the Hemel Flight category with different variations of this piece. The Brabant has turned out to be a popular mecaquartz companion piece and the Stratus which was at first a popular sweeping quartz piece now also comes with a 9039 movement. It's everything I dreamed Hemel would be, addressing watch collectors' hit lists at different budgets. Now my dive watch business is growing super-fast. I think the biggest lesson is that no matter how vested you are in an idea, you need to leave room for a pivot because at the end of the day your consumer will tell you what works best.
Who are your customers?
The Hemel customer is typically an aspirational male that finds exclusivity through non-mainstream brands. They're interested in vintage artifacts and style. They're intolerant of bad taste and choose brands based on their intrinsic quality. This means they're detail-oriented. It's a sophisticated consumer that enjoys researching their watches and their watch history through and through. You see that there's a collector and research inclined mindset that extends to other areas like film, museums, cars, music, travel, history or what have you. And they're basically tired of the traditional retail establishment with all of its absurd markups and bland marketing. It's why they're buying online and turning to independent brands.
Here is a tough one, in your collection which one do you think is the ultimate Hemel and why?
I would say that the HFT20 is probably the ultimate Hemel because of all it represents: forward motion, advancement and freedom. The Hemel HFT20 is a Seiko driven Type 20 revival piece with sapphire, surgical grade steel and treaded traction pushers. It's accurate, dependable and a great design steeped in mid-century aesthetics. The Type 20s were first distributed to military pilots beginning in 1950, right at the dawn of the jet age. So there's a great deal of romance associated with the timepiece.
Since we started to sell the watch with checkout code NDC for a bonus Marine Nationale NDC strap it's taken off even further. The French Marine Nationale is one of the oldest fighting navies today, with a long history dating back to 1624. These straps are made with the same exact parachute parts that the originals were made with and worn the same way that the MN wore them in the 60s and 70s, so for those who seek provenance the NDC strap combo is very compelling. NDC stands for Nageur de Combat which means combat swimmer or diver.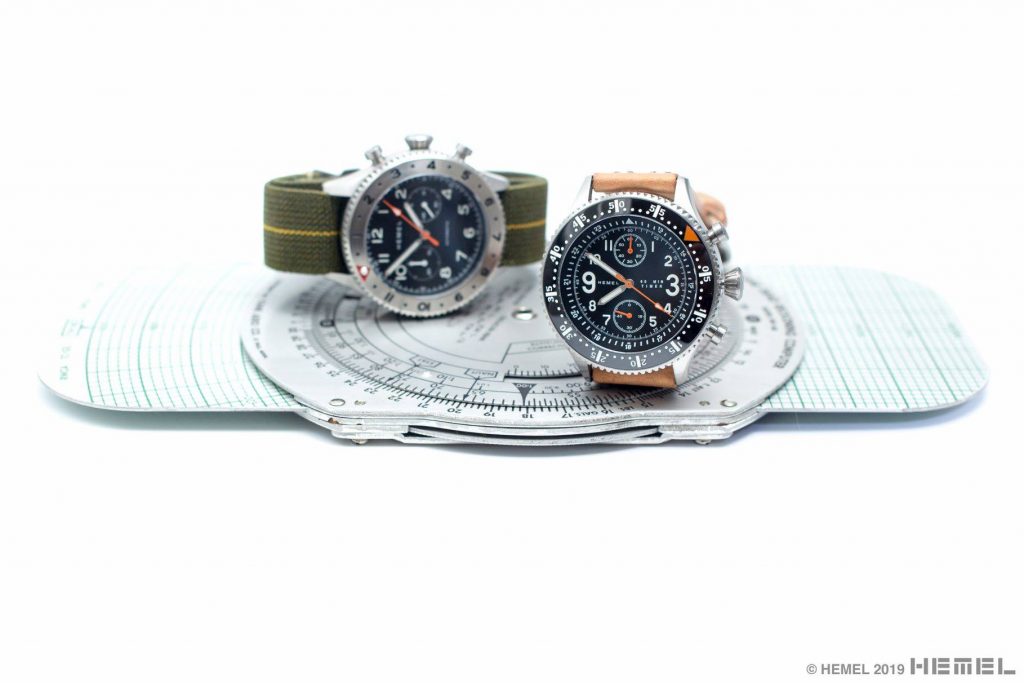 In your experience, what are the latest trends for microbrands and how are you adapting Hemel to them?
The design will continue to play a bigger and bigger role as the market matures and consumers seek to discover what makes one brand different from another. Many small manufacturers are using similar materials and movements, more or less. Design is the one component that differentiates brands from each other with any significance. Brand stories themselves are also maturing. It's not enough to be a guy who likes watches to start a watch brand anymore. People want to dig a little deeper and see that there's some substance there.
What should we expect in 2020 from Hemel?
I'll be making a very exciting announcement that will advance the brand in a way that makes perfect sense but will still be surprising to many. It's something I've been working on for over a year and I literally cannot wait to tell the world about it.
To visit Hemel, go to www.hemelwatches.com