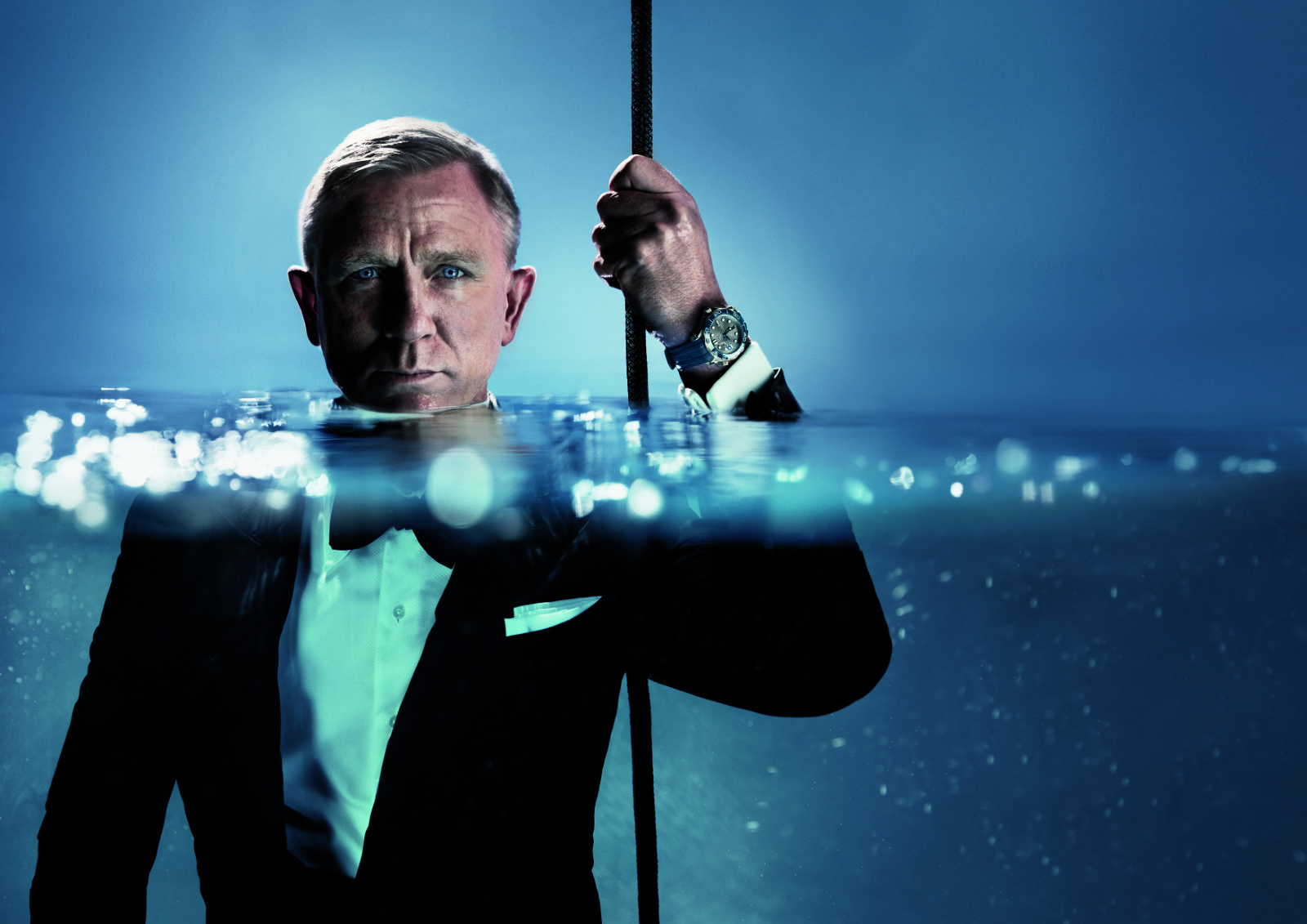 The daily driver
Here is something ironic – I am clearly a multi-watch guy, yet I continue to crave "daily drivers". These are watches that are versatile and suitable for any occasion. Think of a Rolex Datejust 41 or an Omega Planet Ocean on a bracelet. For me, a daily driver is really best on a steel bracelet and with a neutral dial colour. It is a watch that can match any clothes and be passe-partout. A daily driver is all-purpose and could be your only watch.
But why would I crave a daily driver when I have over ten watches to choose from? Why do I need an all-purpose watch when I have specific watches for every possible occasion? It does not make any sense so I started to ponder this question.
Despite my many watches, the daily driver is a really attractive idea. Think of James Bond – he goes from a tuxedo to a bathing suit, to jeans with the same watch on. That watch can do it all – it's like the watch is actually a hero. This utility watch is such an appealing idea – even if I don't need a utility watch. It's like a Range Rover that can crush obstacle courses. I don't need it – but I want it. I will never drive off-road, but owning the world's very best off-roader is still an appealing idea. I don't need a watch that can do everything and I will never wear the same watch every day, but having a daily driver is still such a cool idea.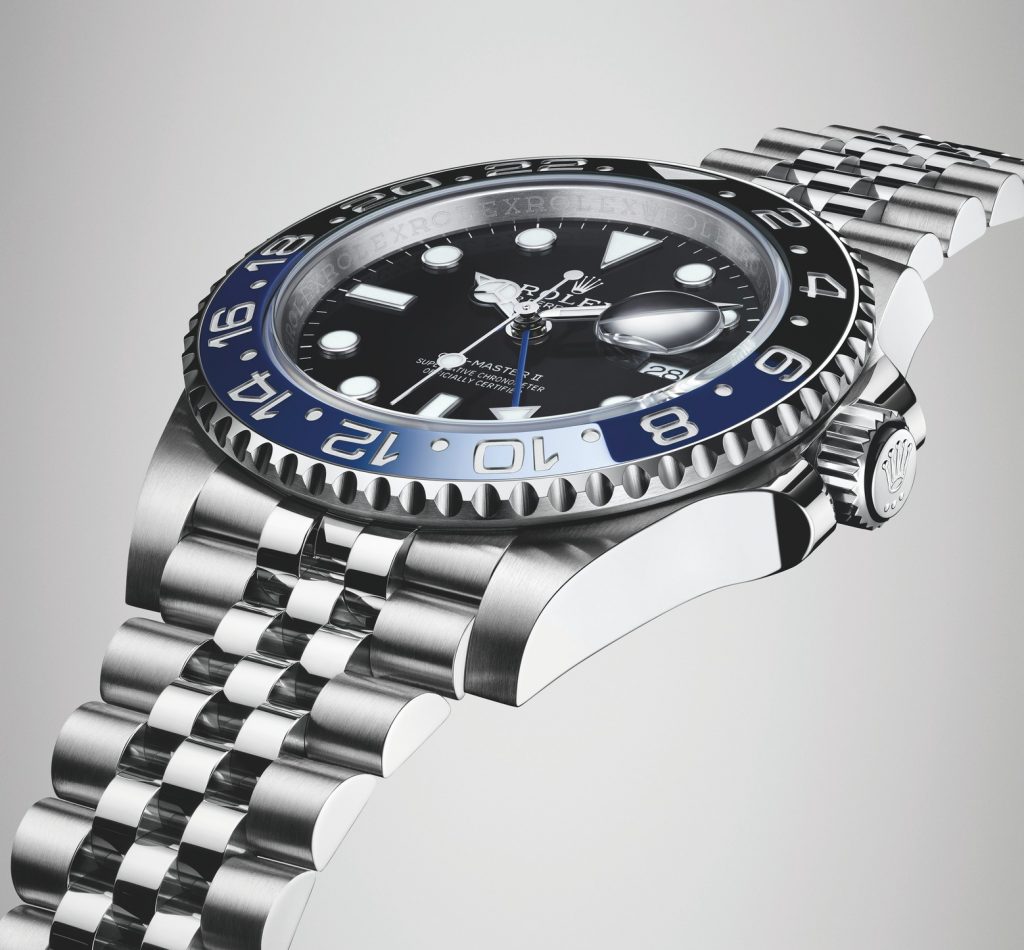 If you did wear the same watch, each and every day, it would be a true companion. My Longines Legend Diver has an automatic movement with a date – I could wear it every day, never winding it, and it would keep ticking, keep time, and display the correct date every day. The watch would accompany me through the various stages of my week. This would create a bond between me and the watch, and this bond is an appealing idea. Even though I am unlikely to wear just one watch so often, the idea of a "bond" with a timekeeping companion is very appealing.
A daily driver would become your signature piece. You would be seen wearing it all the time, so people would associate it with you. This is a pretty cool idea, too. Do you know TimeCaptain? Yeah, he is the guy with that Panerai. He wears a Radiomir. I like this idea- being associated with one particular watch. There is a simplicity and decisiveness about it and it is pretty cool.
So why does a true daily driver never really surface in my collection?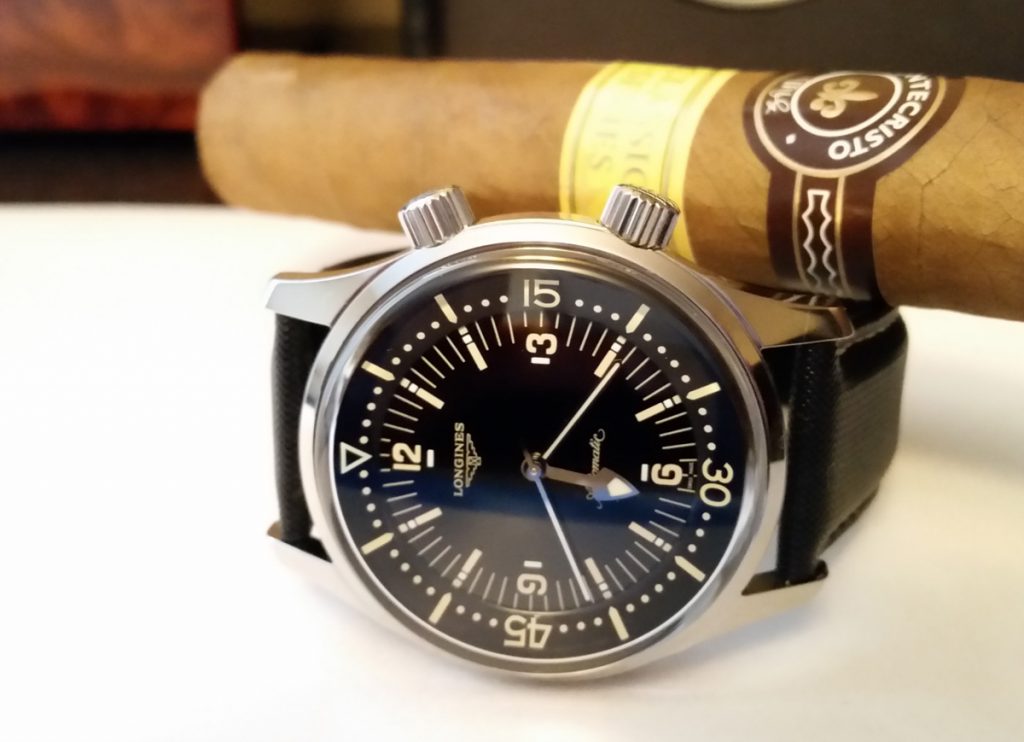 I blame it all on Iron Man. Years ago, I was flying home from Calgary and I watched Iron Man on the plane. I loved the scene where Tony Stark's assistant brings him a box of watches to choose from as he gets dressed for a formal event. That scene ignited my passion (or obsession) with having a bunch of different watches to choose from for any occasion.
As time went by, I grew my collection by adding specific types of watches that I lacked – formal on black leather, sporty on rubber, retro on brown leather, and so on. The Iron Man influence pushed me to constantly seek watches that matched various outfits or situations. Then, about 5 years ago, I consolidated nearly all of my watches down to one Rolex in an effort to simplify down to the ultimate daily driver. This experiment lasted one day before I traded my Rolex for a Panerai and returned to the Iron Man lifestyle. So, as you can see, I have tried to go James-Bond-daily-driver before. But it somehow goes against my nature.
Some of my current watches could be daily driver candidates. But there is something about each one that makes it unsuitable for EVERY day – my Panerai has no date, my Legend Diver does not match certain colours, my V.H.P. Watches do not provide a mechanical experience and so on. Of course, the whole point of such a diverse collection is to be able to switch watches every day. So then – why am I still attracted to the idea of a daily driver?
I guess it's all about luxury. My favourite definition of luxury is that of just having way more than you need of something. I don't need 600bhp to putt around in rush hour traffic in Montreal. But I would love to own a German V8 to do exactly that. I don't need 1000m water resistance to dip in the hotel pool or bath my daughter. But owning a deep-sea diver would be very satisfying. I don't "need" a single watch that can do it all, given my diverse collection. But acquiring such a daily driver is still going to keep me up at night. As always, the fun is in the search…
Yours truly,
TimeCaptain