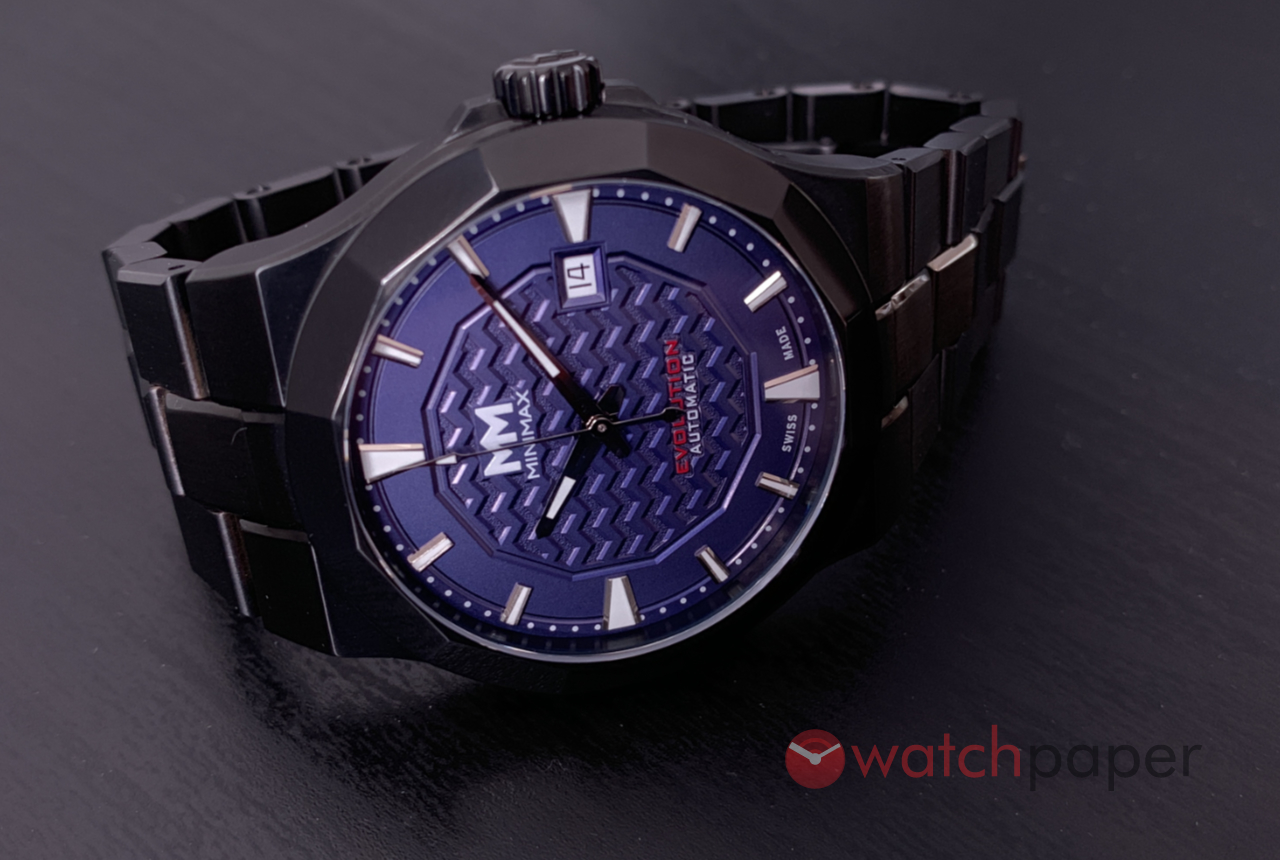 Previewing the new MiniMax
These days there are many people who take their passion to watches to a whole new level by starting their own brand. As the initiator and owner of the Microbrand Watches Facebook Group, just like all our members, I'm exposed to a great diversity of new brands that appear in the most unexpected corners of the world. The majority are new brands, but from time to time, we see old, forgotten brands being brought back to life, such is the case of MiniMax, a brand with a very interesting history that you can find here in more details, but for the interest of keeping this review short, I will just give you the spoiler, MiniMax was a Swiss-made watch brand with over a century of history, during which time it went dormant and came back several times. Today, MiniMax is back thanks to Daniel Hudson who wanted to revive his grandfather's brand.
MiniMax continues to be a Swiss-Made brand, with the watches being made and assembled in Switzerland. The new collection offers six flavours, blue, white or black dial with stainless steel, or black PVD. For this review, Daniel sent me the blue dial model with black PVD case (Ref. A360AAA). There are quite a few things that I like about this watch and if I would have anything to criticize, Daniel has already addressed them in the production units.
First of all, I like the dial, it was a pleasant surprise when I saw the watch on my wrist. The idea I had about this watch based on the pictures online and the real thing are completely different. Me too, I had quite a lot of difficulty taking a decent picture of it and I have to admit, I failed to capture the intricate beauty of the Minimax dial.
The stainless steel case and bracelet feels heavy on the wrist, it just enhances the masculinity of this already manly watch. Despite its diameter (42 mm) and lug to lug size (49.5 mm) on my small wrist, it felt large. I do like large watches, but if you have a small wrist and you prefer lighter, smaller pieces, you might want to reconsider. If you have no problem with these proportions and you enjoy wearing heavier watches, you will love the Minimax with the bracelet, it feels solid on the wrist. The case of the review model was PVD coated, for this watch, personally I would probably just stick to plain stainless steel.
Under the hood, you have a Swiss ETA 2824-2 automatic movement, not much to add, it's a tried-out and well-known movement. You can see it through the screw-down exhibition back, the rotor has is decorated with the MM logo, it looks cute.
You can preorder a Minimax online at www.minimaxwatches.com and benfit from deep discount, for $1,495, insttead of the regular $1760. It will come with a stainless steel bracelet and an Italian leather strap of your choice. Shipping is expected to start in November, so the waiting time will be short, you might even consider it as a Christmas gift for someone special. You, maybe?