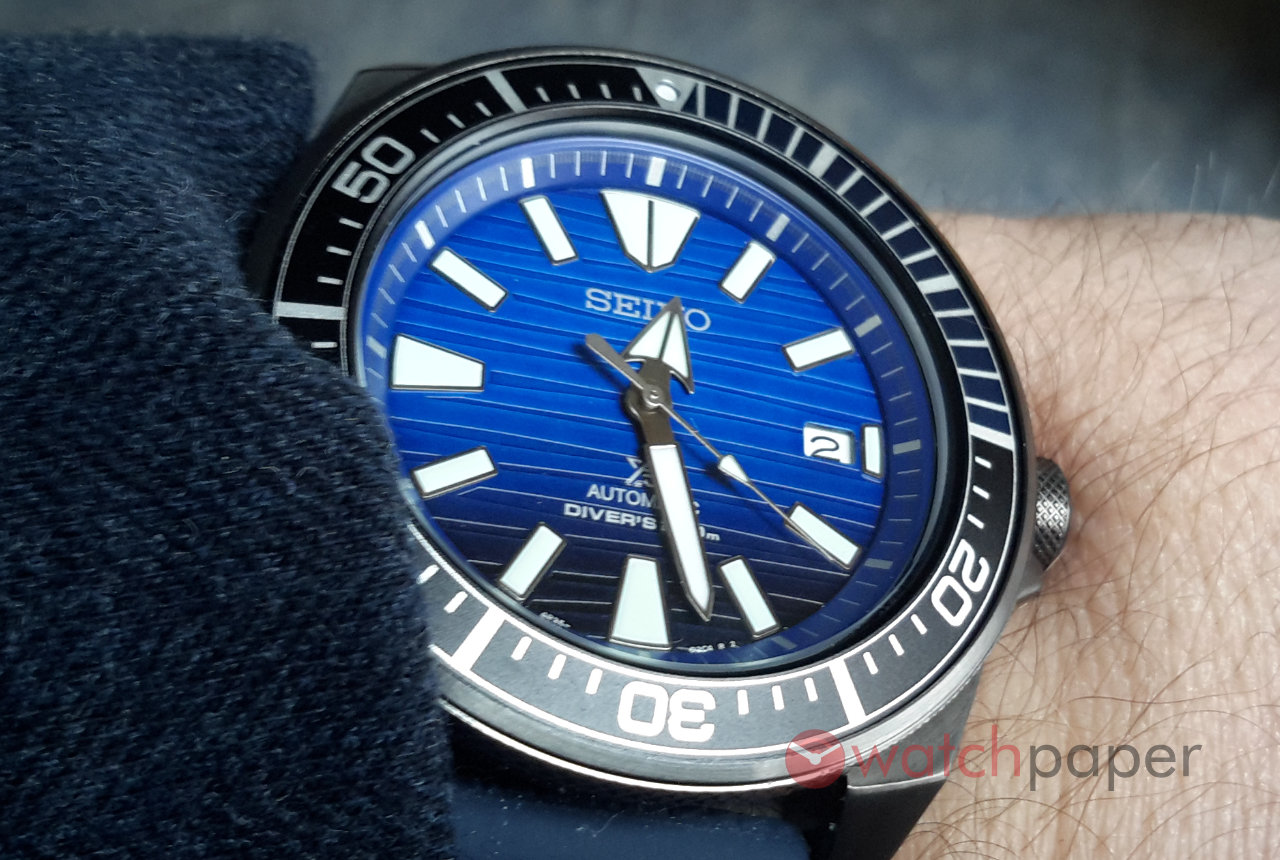 The Appeal of Seiko
I have become fanatic about Seiko lately. I bought one last year – see my review. And I just got another Seiko for my birthday. So what's the appeal of Seiko all of a sudden? I'm glad you asked.
I'll be really honest with you – I have not done any extensive research on Seiko and I am not even familiar with all of their product lines. But the brand really speaks to me and offers many products that make sense for me, today, at this point in my watch-enthusiast journey.
From what I understand, Seiko was founded in Japan about 140 years ago as a store that sold clocks and instruments. The company evolved, changed names, and began producing wristwatches in the 1920s. Seiko later introduced the first quartz watches that nearly killed the entire mechanical watch industry. Seiko went on to develop solar, kinetic and other types of movements. Today, Seiko produces all kinds of watches for all kinds of budgets. They sell automatic watches that cost under $500 and, under their Credor brand, Seiko sells watches that cost over $50,000. That's quite a range!
While many brands focus exclusively on mechanical movements, Seiko is actively developing quartz, solar, kinetic and their high-end Spring Drive movement. The Spring Drive uses mechanical energy and electronic regulation. This is quite a genius hybrid technology and I am intrigued by Seiko's progressive view toward timekeeping technology.
The fact that Seiko is a Japanese brand is quite appealing to me. For years, I have enjoyed Japanese beer, Japanese food, Japanese whiskey, Japanese cars, Japanese tattoos and Japanese art. Now, I am enjoying Japanese watches. Seiko has plenty of history and it has proven itself at the highest levels horology as well as mass-producing really cool watches that the general public can enjoy. My favourite Seiko models are their diving watches, but I am really impressed by their Presage dress watches as well. I am still learning their catalogue, but there are plenty of Seiko models that I would like to add to my collection.
Watch enthusiasts get excited when a watch claims to be made "in-house", meaning that the movement was actually made by the company whose brand name is written across the dial. While most watchmakers outsource much of their design and production, it has become a badge of honour to build everything "in house." It should be noted that Seiko is probably the most integrated watchmaker on Earth. Seiko not only builds its own watches – it builds its own tools and facilities to make those watches. And, at one time at least, Seiko produced its own oils and lubricants for its movements. Not all production is done in Japan, however, as Seiko operates in Malaysia and other countries. It's a bit like Acura building many of its cars in Ohio. The Japan-made Seiko watches are, of course, more sought-after.
My latest Samurai is my third Seiko. I had a Recraft that I sold and, last fall, I got the Prospex Diver's Automatic I had wanted to badly. It's impossible to judge a brand's reliability and performance by three individual watches. But mine has been outstanding – especially for the price. The performance of these watches has been remarkable – I have owned far more expensive Swiss watches that had worse accuracy. Of course, a great watch can have poor accuracy for many reasons. But I'm still impressed that a watch costing a few hundred dollars can run within 10 seconds per day. The fit and finish of my Seiko watches might not be at the levels of high-end Swiss watches. But I would say that you get much more for your money. My Prospex is on par with Swiss watches costing more than twice as much.
Perhaps I am still in the honeymoon phase with Seiko. I have yet to sample or a Presage or a premium Grand Seiko. I like what I have seen so far. There are things that I could criticize, but I have to keep the price in mind because my own Seiko watches have been very affordable. One thing I am sure of is that Seiko watches will be getting a ton of wrist time with me this year. And isn't that the real test of satisfaction? If you need an attractive alternative to Swiss luxury watches or if you need a good value watch, you should try on some Seiko. If your budget is healthy, you can also try some Grand Seiko watches. There are lots to choose from. As always, the fun is in the search…
Yours truly,
TimeCaptain