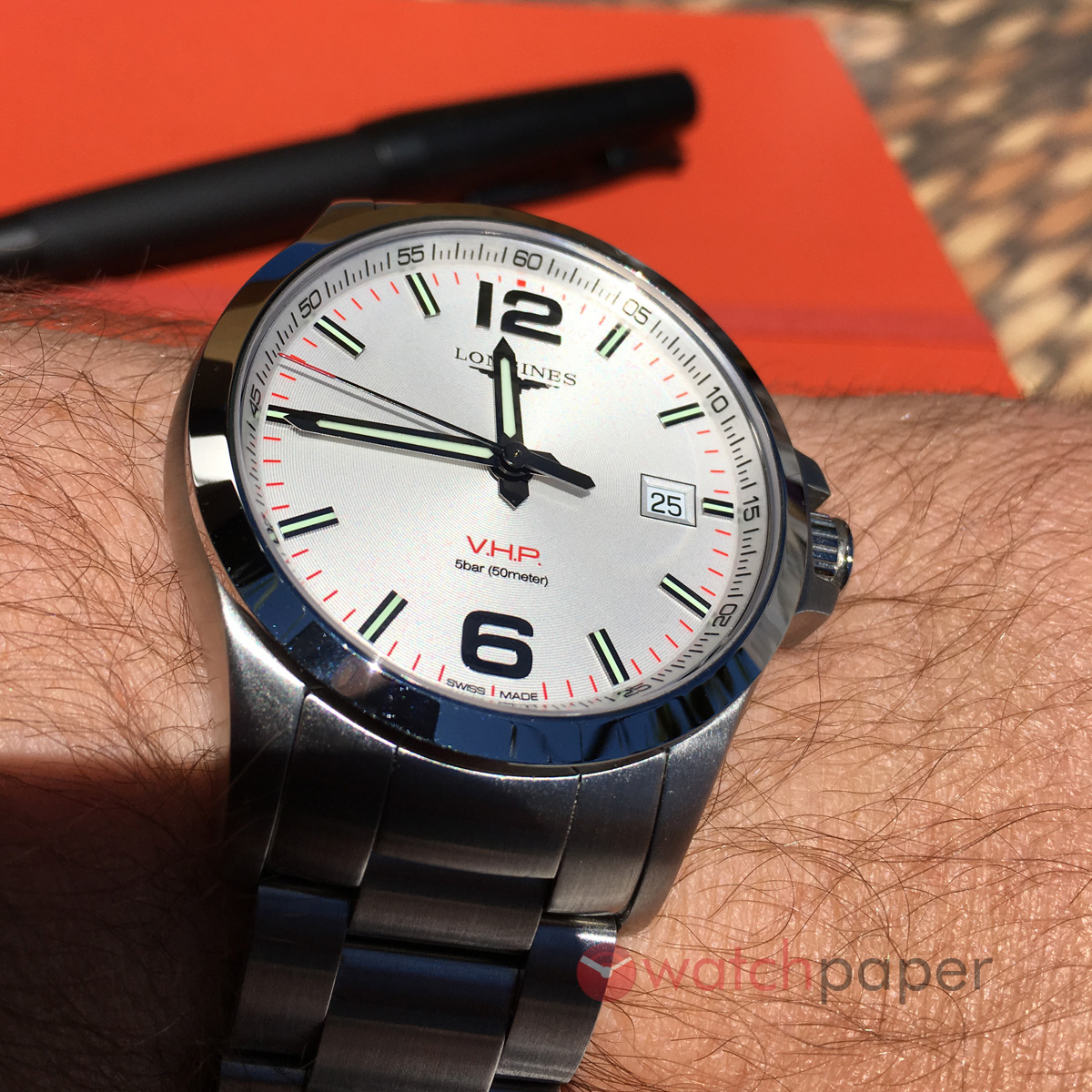 Mechanical vs. Quartz
If you read my blogs about the Longines Conquest V.H.P. quartz watches, you may think that I have been converted to quartz. But if you read my recent Seiko review, you may think I much prefer the joy and wonders of mechanical timekeeping. Well, which one do I prefer? The answer is not as complex as it may seem.
The Longines V.H.P. was certainly the highlight of my year in timekeeping. I feel very strongly about this piece and I encourage every single one of you to consider buying a V.H.P. This watch has transformed me as a collector/enthusiast and it has greatly enhanced my collection. But despite the incredible features of the V.H.P., it can never be an EVERYday piece for me. And I never wanted it to be.
Now consider my new Seiko Prospex – a rugged, gorgeous and retro-styled mechanical timepiece. This watch has reminded me of the almost magical pleasure of a mechanical movement. It feels alive in your wrist – your own body's motion helps spin the rotor that winds the spring that powers the movement. This makes it feel like the watch is connected to you. And knowing that the movement is so intricate is a great source of pleasure. I can state, without any hesitation, that I much prefer the joys of a mechanical watch movement. The overall experience is far more special. But do I want a mechanical movement every single day? No. In fact, I do not.
This is where a High Accuracy Quartz (HAQ) such as the Longines Very High Precision (V.H.P.) complements a collection of mechanical watches so well. While I feel like indulging in the pleasures mechanical timekeeping about 80% of the time, I need the convenience of a HAQ about 20% of the time. There are days when I am rushed and just cannot be bothered to wind and set and set the perfect mechanical watch for my outfit, for example. Or, I may have travelled across timezones and need the awesome time setting of a V.H.P. And sometimes, I just need something different – something to shake up my rotation. These days will only occur a few times each month, but they will occur. And I will be ready with the awesome technology of the V.H.P. My V.H.P. is my default piece – always set and synced and ready for ANY occasion. And the rest of the time, I will rotate through my collection of automatic and manually wound timepieces.
So, while I certainly prefer the character of mechanical watches over the tech of quartz watches, I love the combination of both in my collection. One makes the other stronger. One complements the other. One can be enjoyed for very different reasons than the other. I am quite sure that my collection will focus on mechanical watches in the future, but I will always keep an eye out for excellent quartz watches – they offer value as well as cool functions. Variety is the spice of life. As always, the fun is in the search…
Yours truly,
TimeCaptain