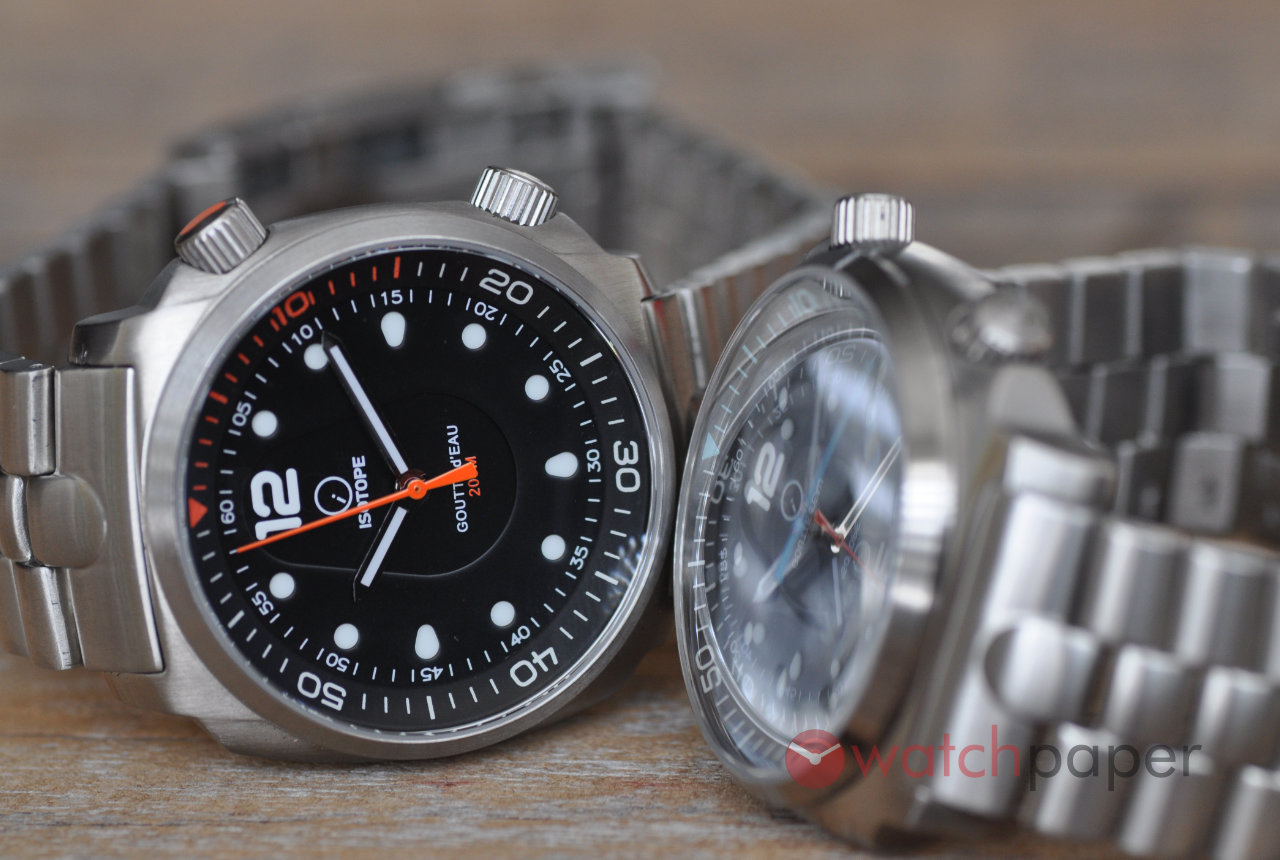 Isotope Goutte d'Eau – Hands-on
Isotope is among the very few watch brands that managed to develop a very strong design identity. As we know from TimeCaptain's interview with Jose Miranda, the founder of Isotope, from the very beginning of the brand, they chose as a source of inspiration the Streamline Moderne style of the 1930s. Bold, curved shapes, creating almost aerodynamic lines that shaped cars, trains and aeroplanes of that era, but also everyday household items such as toasters, vacuum cleaners, radios, etc. While many of these can only be found in museums, when it comes to architecture, many of these rounded corner buildings still stand all over the United States. I find Streamline Moderne a very interesting and rich source of inspiration for a watch brand, as it offers unique solutions, unlike watches that go down of the beaten path of Bauhaus, for example.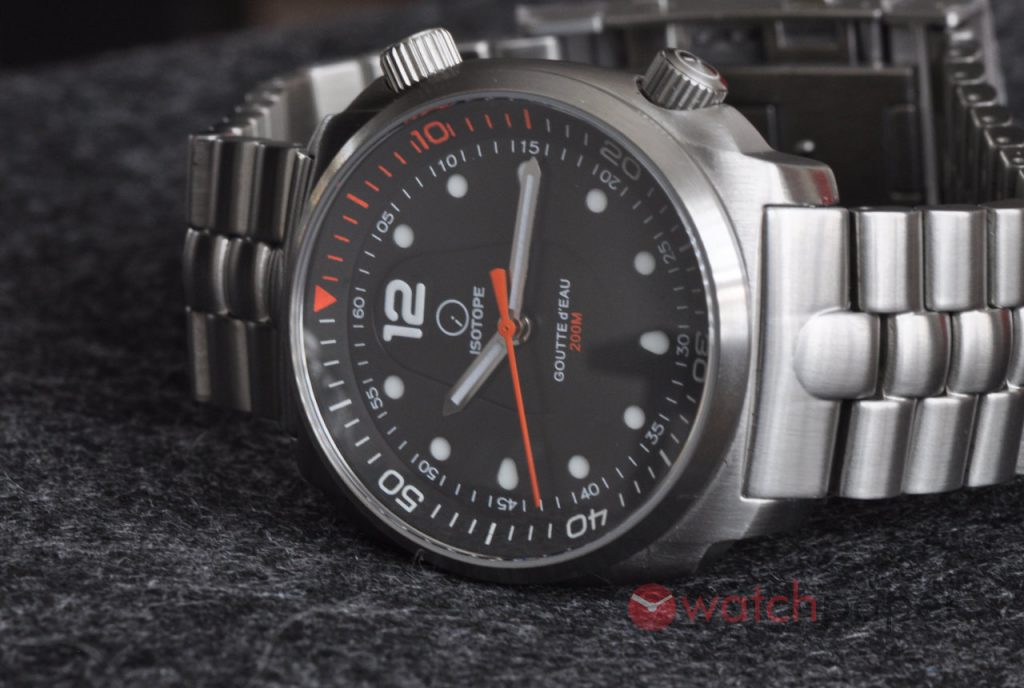 It's also interesting when it comes to Jose and Isotope Watches, that usually brands would start out with something "easy", a dress watch or a diver with off-the-shelf movements and components, but not Isotope. Their first model, the Rider, was a jumping hour complication using a bespoke module on an ETA 2824-2! A very ambitious project for a new microbrand.
The Rider was followed by the Palloncino, a ladies model – again something we rarely see when it comes to microbrands. But let's look closer at the Goutte d'Eau – drop of water in French – diver watch. For this review, Jose was kind enough to send over both versions, the Orange and the special edition Nordblad with blue accents, named after the Finish Ice Freediving World Champion, Johanna Nordbad. Hold on a sec, ice freediving? Apparently, there are people out there doing this…
While I'll do my best to keep myself at distance from frozen water surfaces, I had a lot of fun wearing the Isotope Nordblad. Despite the specs on paper saying a 40mm diameter (44mm with lugs) these watches feel massive. They look solid, the lugs, the crowns sunk in the case, everything oozes power, a tool watches that I can easily imagine in extreme conditions. But I'm not going to talk about the specs, they are amazing and you can find them at the bottom of this review.
This is a watch that deserves to be recognized and admired for what it achieved from the design perspective. It doesn't matter from what angle I look at the Goutte d'Eau, it just looks so different from anything I tried before. The best thing about it is that it's different without trying too hard to be unique – think of those "designer watches" that end up just looking weird.
The dial is perfect! 10 out of 10! Practical and beautiful at the same time. The water drop layer on the dial is just another link to the Isotope Rider and the Palloncino. I love the fonts used for the numbers, perfect match, boosting the modern tool watch look of the Goutte d'Eau.
The bracelet with extension clasp is amazing and definitely adds to the heft, but if you want something more casual, the watch will look just as great on a Nato strap.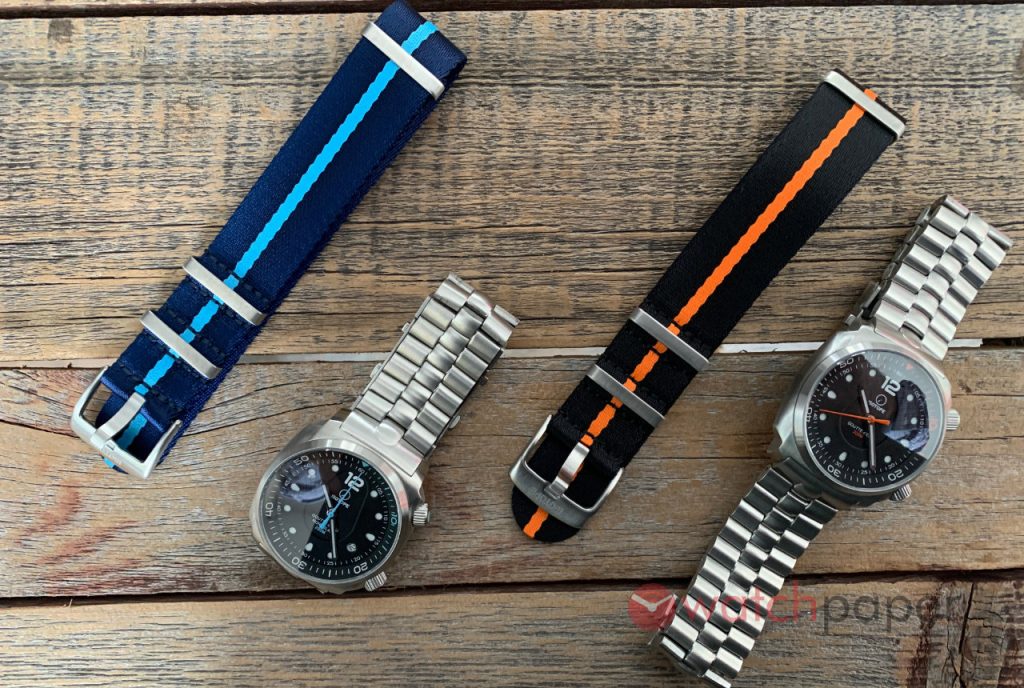 Isotope embodies why I am so interested in microbrands. There is so much meat on the bone, I can completely ignore all the marketing effort with brand ambassador and still be excited about the Goutte d'Eau. It does something that many large brands are not doing. Large brands throwing money at marketing, Instagram celebrities and other extravaganzas to sell you designs that they dug out from their archives. Nice watches but they are not representative of our time.
Then you get the micros who are not afraid to take on a trailblazing role, they are the ones who will go down in history as the watches that define the 2020's. Isotope is there. Other micros are there, way too many to list them all, but they are the ones that express our time and show the way towards tomorrow.
The price? At the end of the specs. What the specs won't tell you is that it looks and feels a lot more than what you will pay for it.
Technical Specs
Brushed case, 316L stainless steel
Case diameter 40mm X 44mm (with lugs)
Height 12.7mm (with SW200-1) or 13.4mm (with NH35a)
Exhibition screw-down case back (Orange)
Stainless steel screw-down case back (Nordblad)
Security inner bezel
Anti-reflective crystal sapphire
One crown with 4 gaskets at 2 o'clock for the inner bezel and one screw-down crown at 4 o'clock to adjust the time
Hands, bezel and sandwich dial with Super-LumiNova® BGW9
22 mm brushed Isotope Tread Bracelet and extension clasp in 316L stainless steel
Water-resistance 200m / 20 atm / 656 ft
Mechanical Movements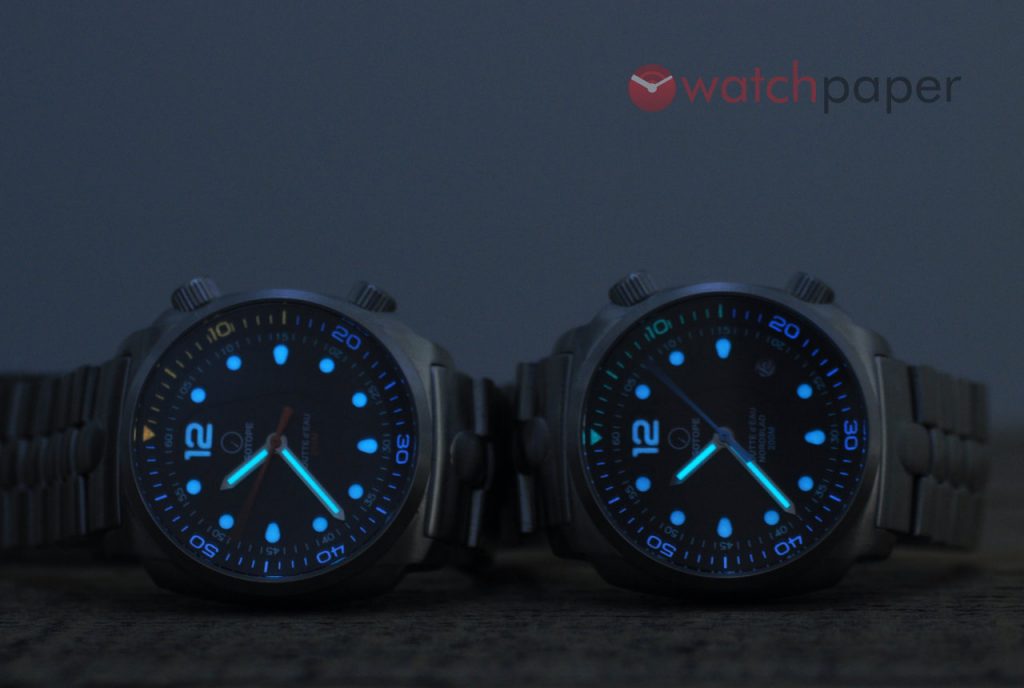 Japan made:
Automatic, self-winding Japanese caliber Seiko NH35a
Power reserve 41 hours
Accuracy -20/+40 s/day
Price: £379.00 GBP
Swiss made:
Automatic, self-winding Swiss caliber Sellita SW200-1
Power reserve 38 hours
Accuracy -12/+12 s/day
Price: £519.00 GBP
For more, go to https://isotopewatches.com/collections/watches