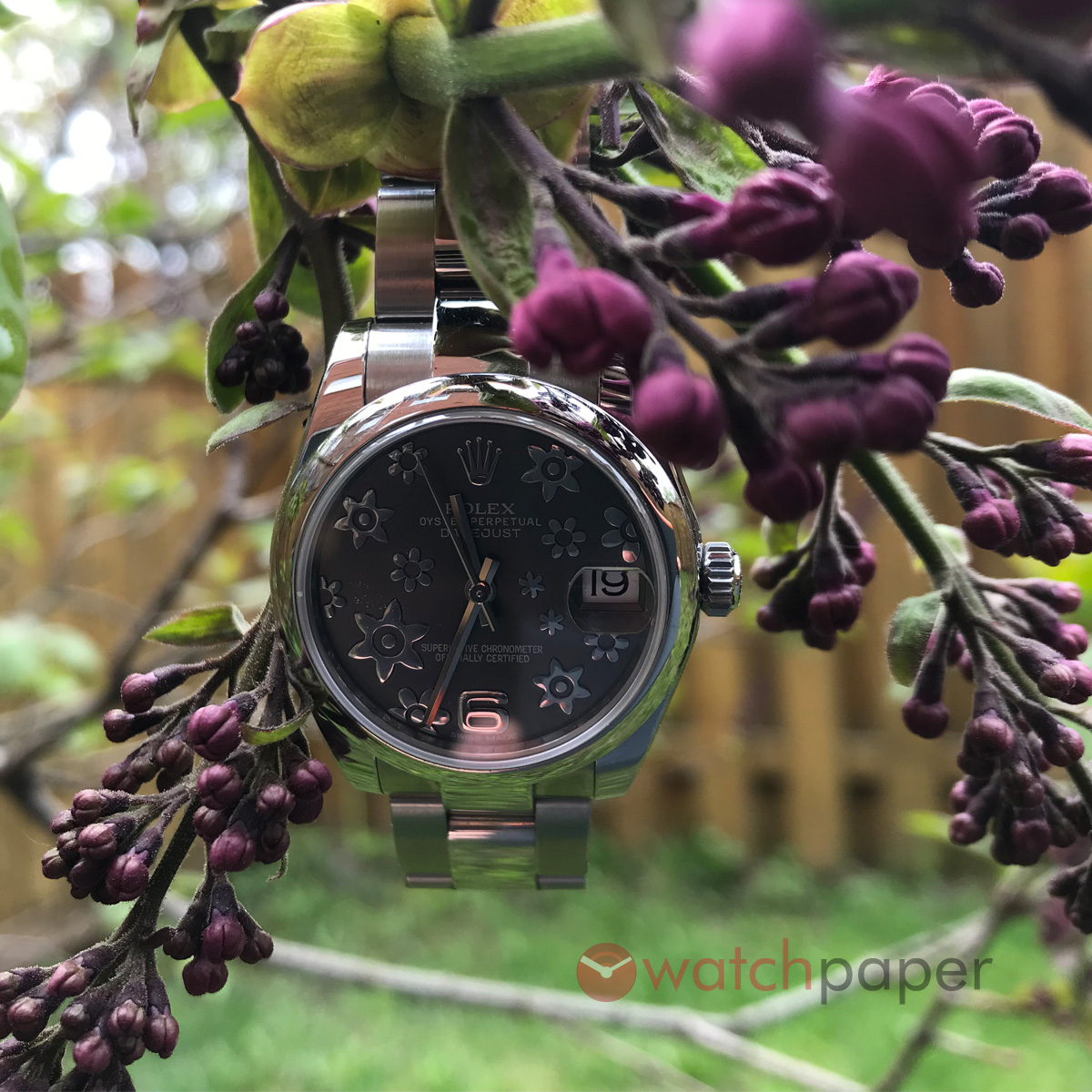 What's wrong with women's watches?
A few years ago, my wife decided that she wanted a luxury timepiece. She felt left out whenever we went out with friends and talk turned to watches. By then, my friends were starting to share the watch bug with their wives and Mrs TimeCaptain was the only person at the dinner table without a luxury timepiece of her own. To be more specific, Mrs TimeCaptain had begun to crave a MECHANICAL timepiece by one of the big brands I coveted so much. She really just wanted to share my passion, which pleased me immensely.
I decided to seize the opportunity and do something memorable. First, I put together a budget. This took a little time, but I put aside enough funds for something awesome- Rolex, Omega, Cartier or something. I knew that my wife would not collect many watches, so I wanted her to have one reasonably high-end watch. By now, it was the middle of summer and our wedding anniversary was approaching so the timing could not have been better.
I wanted to do more than just present my wife with a nice watch. I wanted to create a memorable occasion. I wanted to create a special day that my wife would remember each time she looked at her watch forever afterwards. And I started to by arranging for our daughter to spend a weekend with her grandparents. This would give us some time as a couple so we could find the watch and celebrate a bit. When that weekend finally arrived, it was hot and sunny and Mr and Mrs TimeCaptain let loose in Montreal. Not a bad start…
On Saturday, we enjoyed a leisurely breakfast before visiting our local AD. I had told my wife that we would look at some watches, but I had not told her that I planned to buy it on the spot and I did not tell her which level of luxury was being considered. When we arrived at the store, we were greeted in typical VIP fashion and I announced to Mrs TimeCaptain (let's just call her Caroline) that she could pick her new timepiece and wear it right out of the store that day. I wanted Caroline to choose her own piece, but I suggested a few options. It came down to the Cartier Ballon Bleu and the Rolex Lady Datejust 31mm with dark rhodium floral dial. Caroline chose the Rolex for its feminine flowery dial and I was happy with her choice. She found the floral dial to be obviously feminine as opposed to other watches that looked like scaled down men's watches. The Cartier was gorgeous, but the Rolex is a much better size for Caroline and we both liked the Rolex brand in general. The Rolex is stunning on Caroline's wrist. So we left the AD pretty excited.
We spent the rest of that Saturday hanging out in Montreal. We shopped and we had drinks at my very favourite bar – the very same bar where I had met Adam the previous year and started my WatchPaper journey. And of course, I had booked an awesome dinner out that night for Caroline and I. We really enjoyed ourselves and gave the new Rolex a proper welcome into Montreal. It was all pretty cool.
On that wonderful day, we chose one of the finest watches on Earth for Caroline. It is beautiful, feminine, and high end and Caroline loves it. She enjoys wearing it and it looks amazing on her. And the Rolex is all wrong. You heard me. The Rolex is a magnificent timepiece. It is also completely wrong. How does that make sense? I'm glad you asked…
What I learned, following the Rolex purchase, is that Caroline does not like to wear a watch all day, every day. She works on the computer, doing a lot of typing, and a watch bothers her when using the keyboard. Caroline also does not like to wear a watch while doing any sports or activities. She really only likes to wear a watch when going out for the evening. I began to realize that it is the same situation for many women. Furthermore, Caroline does not want to learn to wind and set the watch- she leaves that to me. She is afraid of breaking the movement and just prefers to let me fiddle with it. Once again, I began to realize that it was the same situation for many women. The more I discussed with friends, the more I learned that their wives used their watches in the same way. Caroline just wants to enjoy a luxury watch on her wrist when she goes out.
Now, I ask my WIS readers, if you were making a watch for such use, would you use an automatic movement with seconds and a date? I certainly would not. I would use a quartz movement, which we can all agree is perfect for occasional, and brief, use. At the time of the Rolex purchase, however, Caroline wanted a mechanical movement above all. Our AD had a quartz Ballon Bleu that would have been appropriate, but it would not have given us what we craved most. We got the Rolex, but its movement makes no sense for Caroline's use.
The Rolex movement is meant for everyday continuous use. That watch was designed to keep accurate time, and date, and be worn all day. With any automatic watch, especially with a date, I feel like it is such a waste to carefully set it all up and then wear it only for a few hours. I like to get my money's worth after setting a watch and keep it running (even on a winder) for a few days. An automatic Rolex is great for a woman who wears it every day to the office, but what about all those women, like Caroline, who wear their watches very occasionally? These women may like a watch with a mechanical movement that is quick to set and has no date. I could see there was a real gap in the market. I felt the ideal timepiece would have a manual movement, no date, and no seconds hand. In fact, I often felt that the Montblanc I would later acquire has the perfect formula. But Caroline never wanted to wear that Montblanc because, despite its small size, it is too masculine. Perhaps its movement could be used in a feminine watch – even Caroline would be able to wind it and set it without any help.
I know that some women's watches exist with manual movements- Nomos is the first one that comes to mind. But the majority of ladies mechanical watches are, by far, powered by automatic calibres. Besides the Nomos, I cannot even think of another manual ladies piece right now. Maybe you have to get into real high horology to see more manual wind ladies watches. I think watch brands are missing a huge opportunity. More luxury brands should take something like the Pesaux movement in my Montblanc and apply it to a ladies timepiece. It feels as though big watch brands are paying no attention to how their products are being used. The same could even be said for men's watches- automatic watches are all wrong for many types of use.
I can imagine a watch for my wife – feminine yet sporty. She could crank the movement a few times late on Saturday afternoon, quickly set the time to the approximate minute and then head out with a fine watch on her wrist. She could wear the watch for a few hours over dinner. She could leave it off to run errands all day on Sunday then put it back on (still ticking) to host family for dinner on Sunday evening. This would be perfect. But then I would not have the pleasure of setting a Rolex each time we go out…
Yours truly,
TimeCaptain