Christopher Ward Officially Confirms – It IS a Super Compressor
After posting the news about the launch of the Christopher Ward C65 Super Compressor, the first REAL super compressor to be built since the Quartz Crisis, one of our long-time members in the Microbrand Watches Facebook group, Eddie Platts asked a couple of very interesting questions that I felt better to forward to people involved in the development of this intriguing watch. Adrian Buchmann, head of product design at Christopher Ward, was kind enough to take the time and send us more clarifications. Here are Eddie's questions followed by the answers from Adrian:
EP: Correct me if I'm wrong but I don't think you can have a view back on a super compressor because of how the case should be constructed. It may be super compressor style but I'm sure it's not super compressor construction.
AB: We actually deconstructed super compressor watches from the '70s and looked at all the patent blueprints. Then once we mastered the construction we added improvements such as the visible spring and open caseback. So I can confirm this is a true super compressor.
EP: I researched Super Compressors back in 2003 to see if it would be feasible to make one. The "Compressor Case" was first patented by Ervin Piquerez of Ervin Piqueret-Fresard, from Piqueret en Bassecourt in 1953 but it wasn't until 1964 that the case was first used in a watch by Enicar. All Compressor cases were manufactured by, or under licence from, Ervin Piquerez and are distinctive in that they all have a logo of a diver's helmet on either the inside or outside of the case back. Highly regarded as a watertight case, they become more watertight the deeper they go – hence the name Compressor.
AB: What makes it a super compressor is the construction the helmet or any engraving is more of a seal aesthetical aspect.
EP: The case was expensive to produce and was used by Zenith, Ulysse Nardin, Longines, Glycine and Enicar amongst others. In the early 1970s, Swiss watch case manufacturers were making 45 million cases a year: in 1974, when the "quartz revolution" was underway, they made 6 million. One of the casualties of this downturn in demand was the factory of Ervin Piqueret-Fresard and the specialized manufacturing equipment was sold in the bankruptcy sale. Where that machinery went, no-one knows; we only know that Compressor cases have not been manufactured since 1974 and one manufacturer I spoke with said that it was the finest case design he had ever seen but it would be too expensive to start production again today. 
AB: Completely agree that they are very expensive and complicated to make. That's why we are so proud after long months of research and development that we found a workable solution. Took us 2 years from the inception. Nobody thought it was going to be possible. Shows what can you achieve with perseverance and passion.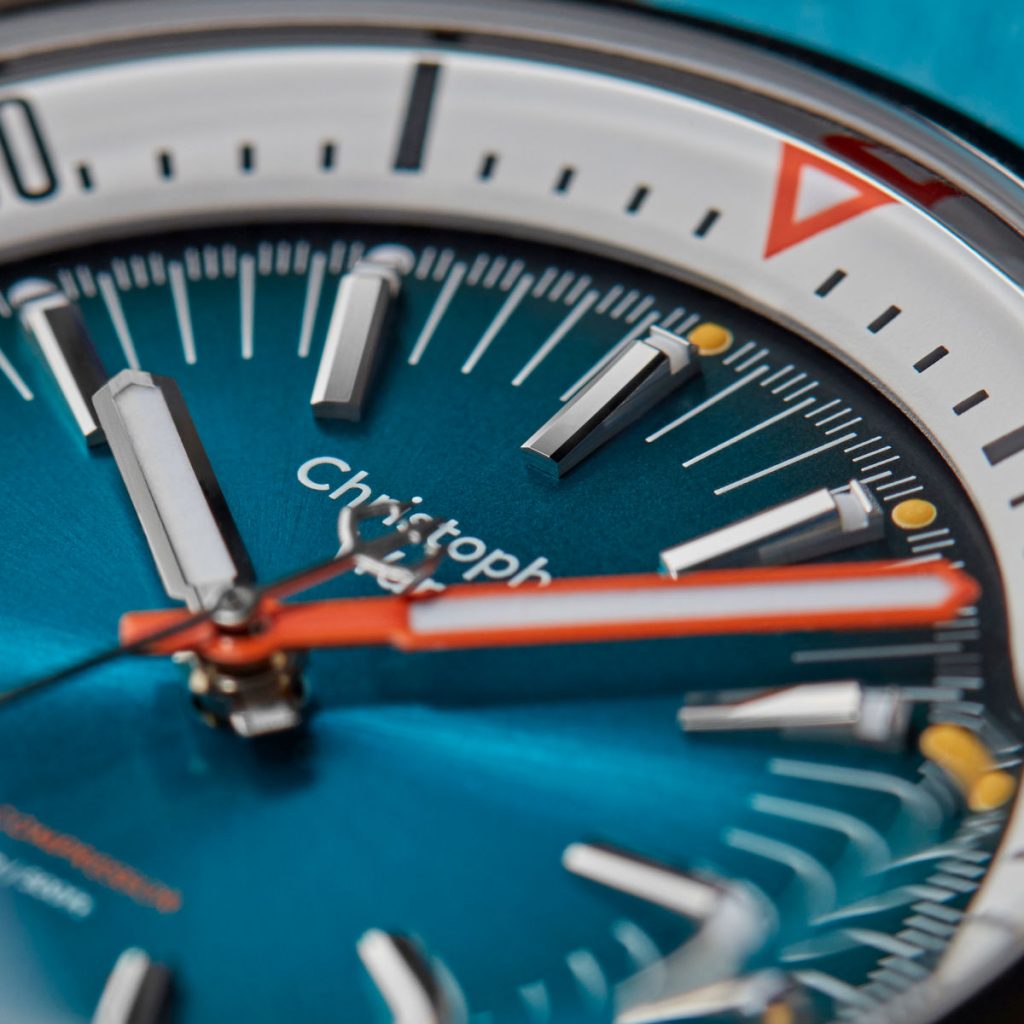 I would like to thank Adrian for getting back to us and for confirming that real super compressors are back, at least at Christopher Ward they are!
For more details about the C65 Super Compressor, visit www.christopherward.com