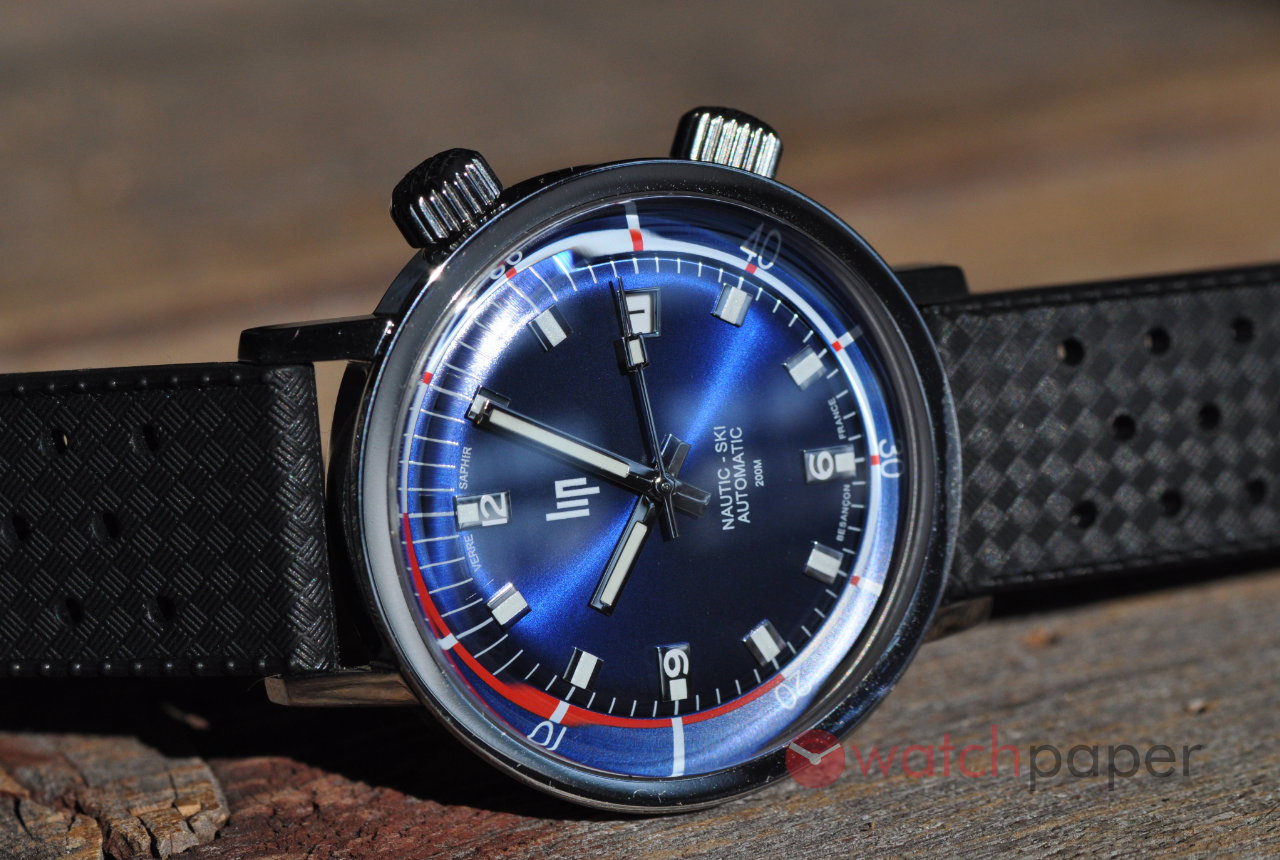 LIP Nautic Ski Hands-On Review
I was looking forward to getting my hands on a Lip for a long time. I knew they are popular in Europe, but here in North America is a relatively unknown brand. Things are changing and I hope with this review WatchPaper will contribute a little bit to the discovery of this unique watch brand. Because of its deep roots and its fascinating history, Lip is in a unique position among watch brands. Without going into too many details, after all, this is a review of one of their watches, let's do a bit of time travelling, I think it will help to put things into perspective. 
We can set our DeLorean as far back as 1867, with destination Besançon, the historical capital of watchmaking in France, not far from the Jura mountains and the Swiss border. Emmanuel Lipmann together with his sons Ernest and Camille opens a watchmaking workshop under the Comptoir Lipmann banner. Lip as a brand first appears in 1896, with the launch of the Chronomètre Lip and it knows an exponential growth till the 1960s and 70s when the influx of Japanese and American brands put the French watchmaker in a difficult position.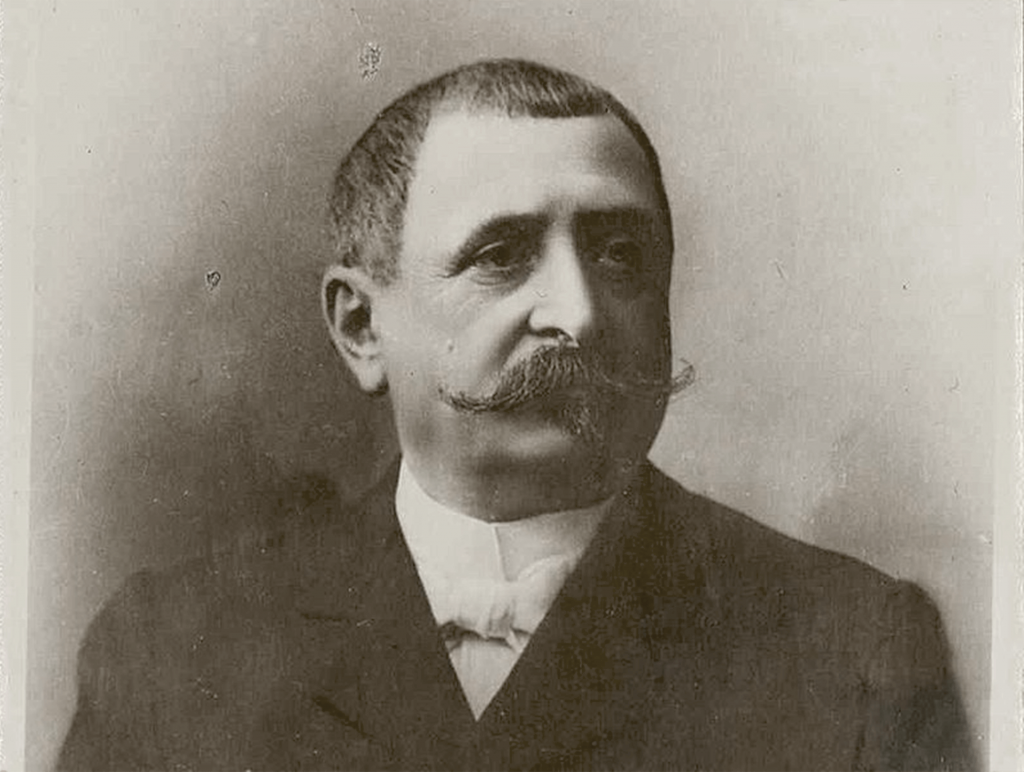 In 1967, Fred Lip, the grandson of Emmanuel, in order to raise funds for the company, sells 33% of its shares to Ébauches S.A., an ASUAG subsidiary (later known as Swatch Group). By 1970, he loses the majority holding of the company started by his family, and the next year, Fred Lip is "thanked" by the board of directors. Even if Lip launches the first French-made quartz watches in 1973, the company can't keep up with the competition and files for bankruptcy. The following years are marked by several attempts to save the company, a huge strike that is known as "l'affaire Lip" and the brand is changing hands several times. 
In 1990, Jean-Claude Sensemat, an industrialist from Gers, buys the brand by outbidding Cartier and brings a new marketing approach. The focus is on cheap watches that are sold directly by mail order, offered at a deep discount for subscribers of magazines, or even included to yearly subscribers of the Nouvel Observateur. Sales are growing fast, up to a million watches per year, but the brand image is diluted. Production is outsourced to Hong Kong and the quality is not the same as with the old Lip watches. This was probably a necessary bad, in order to save the brand from disappearing completely, and if I can review a Lip today, it is in part thanks to Sensemat's vision.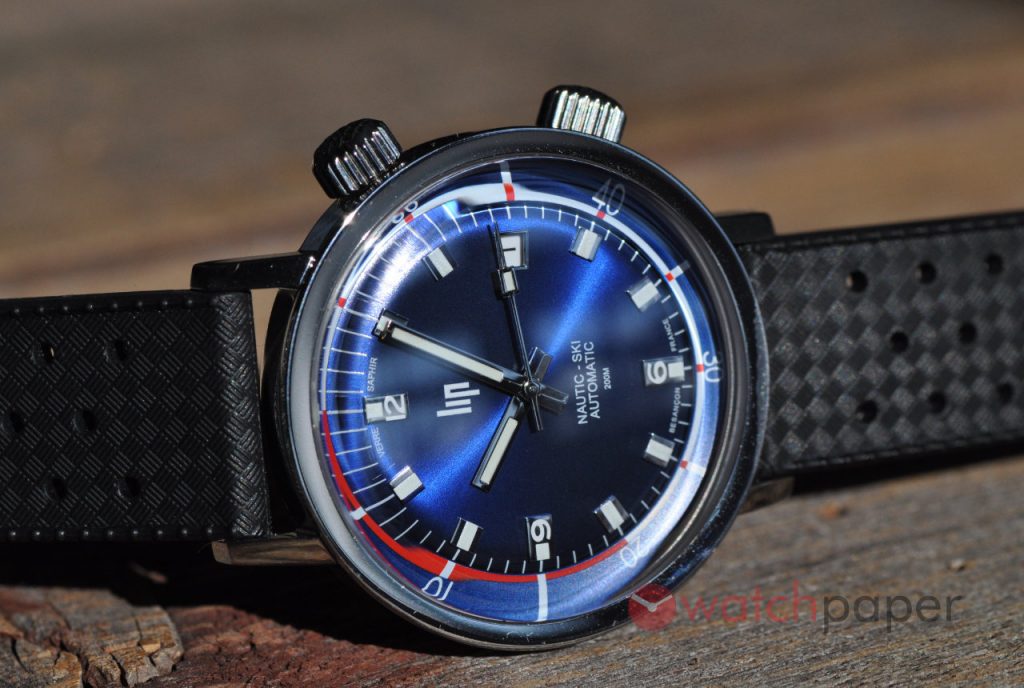 In 2014, Lip returns to Besançon thanks to Philippe Berard, president of SMB (Société des Montres Bisontines) who obtains an agreement to assemble and distribute Lip watches from Besançon. This is a new chapter for the brand and it marks a return to the old quality standards, with the use of as many French components as possible. 
During its long history, even if Lip has known highs and lows, it will always remain the quintessential French watch brand. They have several iconic collections that no serious watch enthusiast can ignore – be that the T18 created in 1935 and known as the Churchill watch because it was offered to Sir Winston Churchill by the French government in recognition of the services rendered by Great Britain to France during the Second World War, or my favourites, the gutsy models designed by famous French designers, such as Roger Tallon, Prisca Briquet or De Bashmakoff.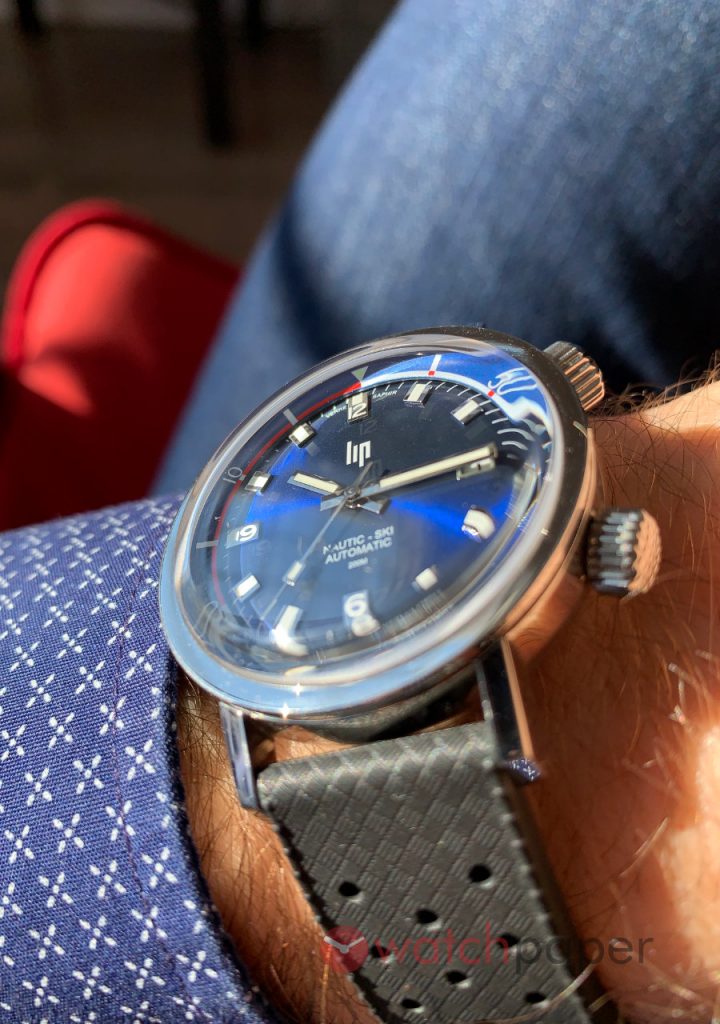 The Nautic Ski was introduced in 1967 to mark 100 year anniversary of the opening of Emmanuel Lipmann's workshop with his sons. This was an electronic watch, powered by the R 189 movement, the first electric watch movement with a date and the first French-made watch that was water-resistant to 200 m. It was also the official watch of the Grenoble Winter Games of 1968, Olympic Games where Lip was the official timekeeper together with Omega.
When it was reintroduced in 2014, it was equipped with an automatic Miyota 821A, with a slightly bigger — 38 mm instead of 36 mm — diameter. If you prefer larger watches, Lip is also offering the Grande Nautic Ski that is 41 mm.  
With the Nautic Ski, Lip has reviewed a model from the golden age of super compressor watches. Let me not beat the bush around, the rotating inner bezel, the thick domed crystal, the magic sun-ray finished blue dial with white and red accents, in a polished stainless steel package is absolutely breathtaking.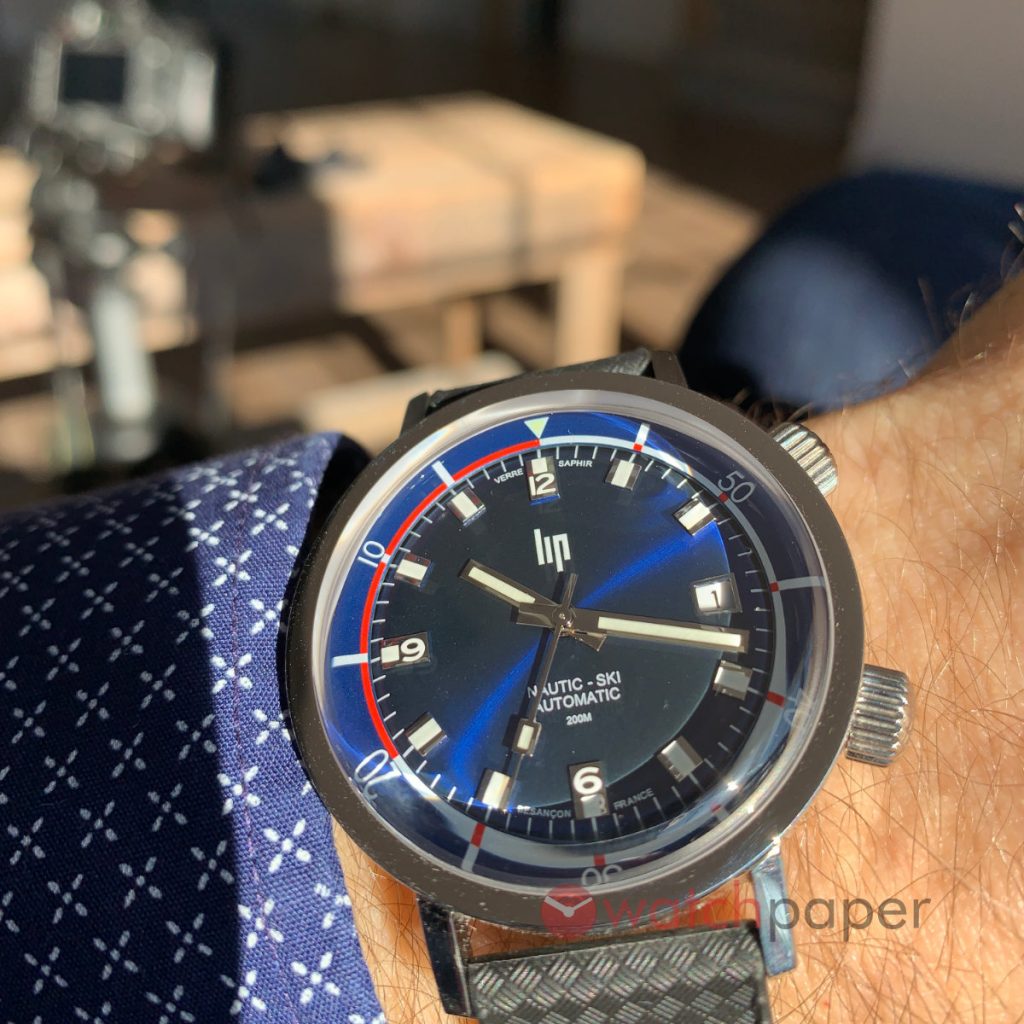 These days I work mainly from home, which is a blessing, especially during winter in Canada, the downside is that I don't really "have to" wear watches, but I do, it just puts me in the right mindset when I start my day. The Nautic Ski was a great companion, especially with blue jeans and it actually made me look forward to going out and meeting clients. Who cares about snow, icy roads, traffic jams and overcrowded metros during a flu season, when you have a gorgeous super compressor on your wrist? Not me… 
The watch is shipped with two straps, a black leather strap and a perforated black rubber strap. The review model came only with the rubber strap that reminds me a bit of a carbon fibre surface. It's quite thick and sturdy especially because of the narrow, 18 mm width and it was not exactly comfortable with its sharp edges. Personally, I would probably wear it with the leather strap or on a NATO strap. 
I'm in love with this dial and the domed crystal makes it even more interesting. There is nothing that screams more France, than Le Tricolore — blue, white and red — colours dominating the dial. At 12 o'clock there is a tiny inscription "VERRE SAPPHIRE" (sapphire crystal) that serves as a great balance to the "BESANÇON FRANCE" at six. 
12, 6 and 9 are actually painted on the stainless steel indexes, which is quite unusual, while the date window at 3 has a trapezoid shape, breaking away from the norm and making the dial look more dynamic. I find it interesting how the hands and the shape of the indexes match the geometric style of the Lip logo. 
When it comes to lume, the hands got a generous amount of coating, but the indexes have actually very little space for lume, and they pop less in the dark, nevertheless, the overall effect is quite remarkable.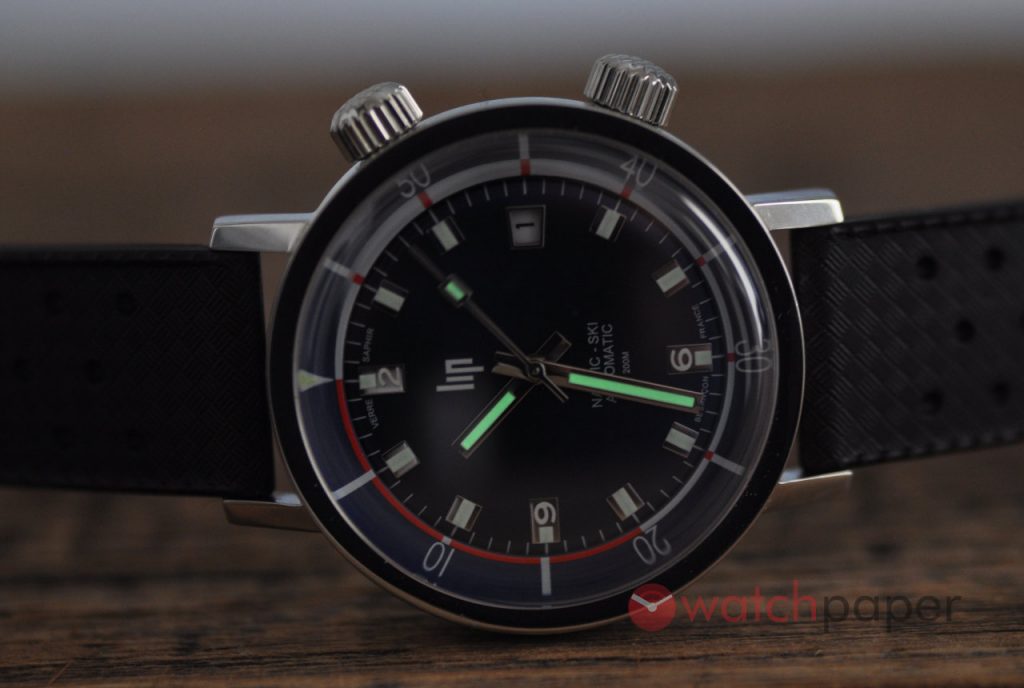 Since we're talking about lume, we need to take the DeLorean for another ride to France, because it was in 1898 that Pierre and Marie Curie discovered radium. They wanted their discovery to benefit as many people as possible and published many articles. One day, Ernest Lipmann, the son of Emanuel, stumbles on one of their articles and immediately realizes the potential in watchmaking of radium's light-emitting property. He approaches the inventors asking for more details on how he could use radium to light up his watches. The trials were a success and the first watches with radium coating hit the market in 1904. One more example of why Lip is a revered watch brand.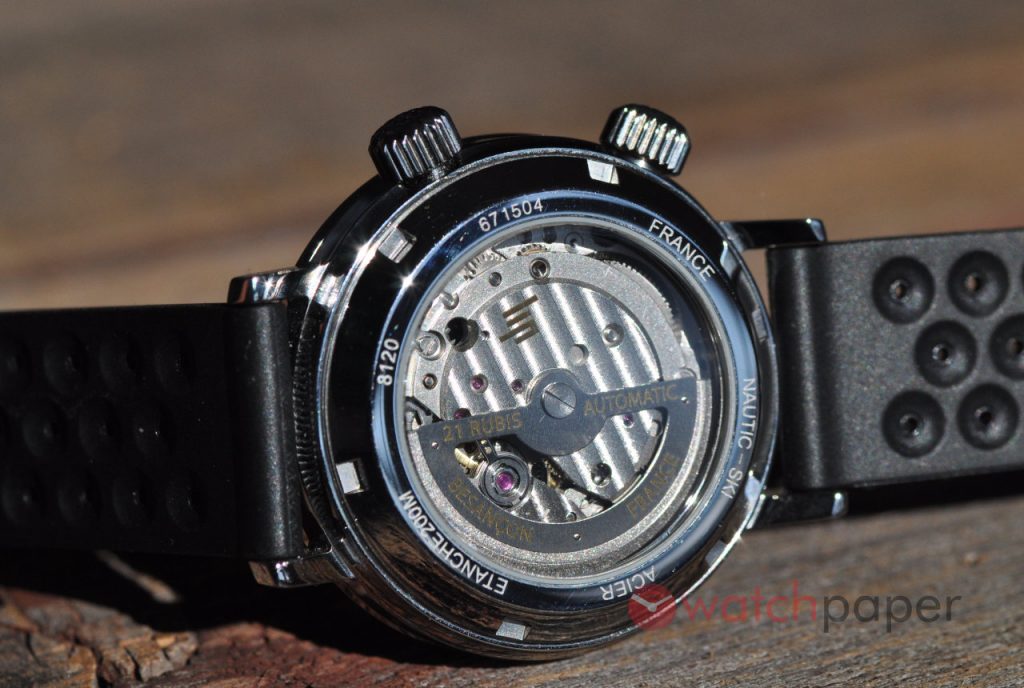 Now, back to our Nautic Ski, I knew that it is powered by a Miyota, but I never expected to see so much love given to this humble but reliable movement. First of all, it is visible thanks to the see-through back and our eyes are immediately driven to the Lip logo, while the rotor features the BESANÇON FRANCE inscription.
In conclusion, I'm very happy that I could spend some quality time with the Lip Nautic Ski, I think this is a fantastic watch for anyone looking for an affordable super compressor with vintage looks. You can find them on lip.fr for US$559.96 plus shipping, not bad for a watch that is assembled in France.
I'm happy to see Lip regaining its former fame and I can't wait to see what will the watchmakers in Besançon will bring us in the future. To make sure that Lip is around for another 100 years, they will need to keep alive the innovative spirit of the founders.