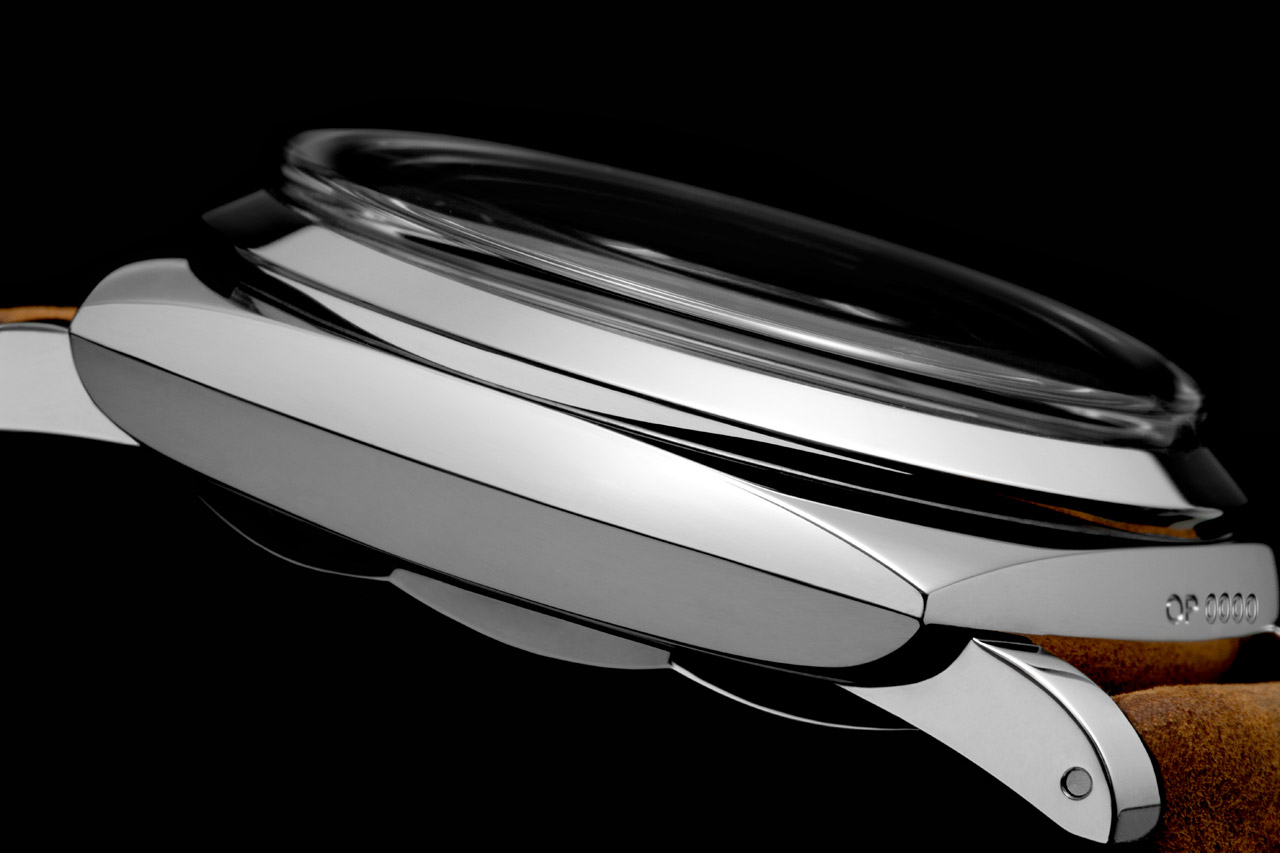 Who Should Buy a Panerai?
Whether you are into "The Holy Trinity" or modern sports watches, you must admit something — Panerai watches are special. While you have passionate fans of every top brand, Panerai fans display a level of enthusiasm and passion that is all their own. Known as Paneristi, they have get-togethers all over the world, dedicated websites and trading networks. So what makes Panerai watches so interesting? Don't they all look the same? Aren't they all too big? Why do people get so carried away with Panerai?
It starts with the looks. The classic Panerai dial, with those big numerals, appeals to so many guys. This look dates way back to the 1930's and it is what stirs up so much lust among watch collectors. The advantage of these simple designs is that they stand out from far away. While a busy dial must be inspected up close, a plain and simple dial can be seen from across the room. Also, simple is beautiful. Less is more. And Panerai's look is unmistakably… Panerai. You cannot mistake a Panerai for anything else. This gives any Panerai a strong identity.
After the looks, you begin to notice the quality of Panerai products. These are high-end products. Even the models using supplied ETA movements take quality to a higher level. Panerai modify the movements and finish them to a beautifully high degree. The plain dials are gorgeous in their quality materials. High-end quality comes at a price, of course, and Panerai watches are awfully expensive. The high prices make Panerai timepieces status symbols and "grails" to many watch collectors. Owning a Panerai becomes a dream to so many young bankers working toward their first decent bonus.
In my view, Panerai has one of the coolest stories in all of watchmaking. Prior to making watches, Panerai was making underwater gauges and instruments. The company was commissioned by the Italian navy to make underwater watches. Using Rolex movements, Panerai made the first diving watch and began using radioactive materials to make the dials glow in the dark. Pretty cool, huh? Many years later, Sly Stallone fell in love with the watch design, which was sold only to the military, and used one in a movie. He liked its large, imposing size. This sparked the Panerai craze (and the oversized watch craze) and Panerai began making limited numbers of watches for sale to the public. A legend was born. That's more or less how the story unfolded.
The military background and the very simple nature of Panerai watches gives them a robust, rugged, utilitarian character. Panerai, now a real high-end watchmaker, has begun to make minute repeaters and tourbillons and such, but everybody wants a PAM00112 or a PAM00372. These are big watches with simple uncomplicated movements. These watches make you feel like you are wearing a big military instrument on your wrist- tough and masculine and bold. It is the simple-yet-high-end nature of Panerai watches that appeals to so many guys. Now that Panerai make their own very high-end in-house movements, their products are in the high horology leagues. But collectors are just as passionate about models such as the 111, 183 and 112 with the workhorse ETA Unitas movements. Perhaps even more than the new in-house models, these classics represent the original character of Panerai watches.


To the untrained eye, all Panerai look the same. To the Paneristi, each PAM reference has its own wonderful and subtle variations. Any Panerai stands out on the wrist and anyone who knows even a little bit about watches will recognize a PAM on some other guy's wrist. For me, this was always a key factor in my obsession with Panerai. I started with a PAM00210 that was 7 years old and well worn. I put a new strap on it and whenever I wore it, guys would just drool over it. They didn't know it was a 210 or that it was pre-owned, they just knew that it was a Panerai and it looked great. That's the thing with Panerai — once you own one, you're in the club and you become the envy of all your friends. Any Panerai will do the trick, although when you begin collecting them, you'll begin to crave the "bigger" models with their more high-end features.
The one negative thing I see with Panerai is that they became TOO popular. I often see a guy wearing a PAM and I comment on it and he has no clue what I'm talking about. "A 351? Huh? It's a Panerai, dude." The guy has a rich girlfriend and he saw a Panerai on TV and thought it looked cool so his girlfriend gave him one for his birthday. This guy has no clue about watches, but he saw people wearing Panerai so he figured it was cool. There's nothing wrong with having no interest in watches and just buying expensive things that look cool. But I don't want to be associated with those type of guys. I want to be associated with Paneristi who understand why the PAM00422 is the ultimate wrist watch. I want to be part of the club that admires my 359 not only for its beauty but for its supreme Calibre P.9000 movement.
Panerai set the trend for large watches and they also started the strap-swapping trend. Most Panerai are sold with an extra strap and tools for changing the strap yourself at home. You can buy all sorts of straps directly from Panerai and you can order custom straps from specialists all over the world. I have a dozen different straps for my Panerai and it's fun to switch and swap for different looks as well as for individual style. You can totally personalize your PAM with the right strap. People collect straps as well as watches and one Panerai can have multiple uses with different straps.
Panerai watches are high-end products with a distinctive look, a fanatic fan base, an unusually cool history and they can be personalized with loads of strap options. What about their mechanical merit? What does a Panerai do for a WIS with a passion for horology? Well, you can buy a PAM00111 which uses, essentially, a legendary pocket watch movement finished to a beautiful level. Or you can buy a PAM00533 which uses an in-house GMT movement with a power reserve indicator, seconds reset function and 10 full days of power reserve. Take your pick! You can have a wonderfully simple and reliable movement with beautiful finishing OR you can find Panerai models with real high-end mechanical tricks. If you ask me, there is a PAM for every serious watch collector. I like the in-house movements that stay true to Panerai's DNA in their simplicity but offer great power reserve and bragging rights such as the P.5000 or P.3000.
What does it feel like to wear a Panerai? I can talk from experience. I have owned and worn a 111, 210, 540, 359 and 183. This selection covers Radiomir, Luminor and Luminor 1950. None of them is subtle. All of them attract attention. All of them have awesome wrist presence and all are gorgeous. These are large and imposing watches that can be worn with business suits as well as jeans. You can't wear these watches if you are self-conscious because people WILL stare and notice and comment. It's like driving a Ferrari- you do it for your own enjoyment, but you have to expect a certain amount of attention. And I will say this- after years of wearing Rolex, IWC, Breitling and more, the ULTIMATE movement I have used was the P.9000 in my 359. That movement is awesome- super accurate with 3 days of power reserve and the hours/date changing is amazing.
So who should buy a Panerai? If you are looking for an extremely well-made mechanical timepiece with a distinctive and easily recognizeable look, you should consider Panerai. If you want a watch that makes people envious, consider a PAM. If you want a statement piece, get a Panerai. If you don't have a Panerai, get a Panerai. If you have several Panerai, get another Panerai. Don't buy a Panerai if you want something really dressy and formal. Or, just forget the formal piece and get a PAM. How many times do you really need a formal piece, anyway? If you need a luxury product that will simply make you feel good, a Panerai is a great choice.
If you need advice on shopping for your first Panerai, or your second Panerai, check out my blog posts. Just be careful — buying a PAM is a slippery slope. It's hard to stop at just one. Once you have a PAM with a base dial, you will want one with a Marina dial. Once you have an automatic PAM, you will crave a manually wound Panerai. Once you have a 000 with a painted dial, you will desire a 372 with a sandwich dial. Consider yourself warned and enjoy the obsession. As always, the fun is in the search…
Yours truly,
TimeCaptain