Q&A with Erich Mosset, CEO of Ronda about the new R150 calibre
WatchPaper was among the first publications to break the news about Ronda getting back into making mechanical movements. This is quite a big news for the watch industry and ultimately for the customers; and the timing could not have been chosen any better. Business for smaller brands that can't afford to make their movements in-house has become more and more difficult. First of all, the biggest movements maker, ETA (Swatch Group) that is reducing their deliveries to third parties, completely stopping deliveries by 2020. Those that look for solutions in Asia, Miyota has increased the price of their popular movements, by as much as 40%. Add to this the currency fluctuations and the economic slowdown and it's not hard to figure out that these days, watch brands don't have it easy.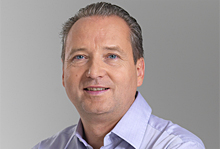 Following the news about the R150, there was a lot of excitement, but also a few questions that I felt it would be important to follow up with. Erich Mosset, the CEO of Ronda, was kind enough to take time to answer them. As you will see, they are in early stages and some of the details are not sorted out yet.
WP: First of all, I would like to confirm with you the production numbers and the retail price.
Erich Mosset: We did not fix the price in detail yet, but they will be around 66 CHF, basically within the benchmark of an ETA 2824. Regarding the delivery, we plan to start delivering them early next year. In the beginning, we foresee a few ten-thousands pieces and for the longer term, of course, we are looking to make a few hundred thousand pieces a year.
What will be the MOQ?
Of course, we will sell smaller quantities, but the commercial details are not fixed yet. We will start with a few brands to whom we will deliver a few thousands in order to be in touch with them regarding the first feedback of the market.
Delivery time?
I can't answer this question yet, it depends on our capacity on how we can build it. We just announced our customers last Thursday, and none of them knew before. We will make sure that we will have a reasonable delivery time for our customers.
Where will they be produced?
Obviously, because of the Swiss regulations, the biggest part will be made in Switzerland. Some components will be made in Thailand, some we will buy abroad, and the assembly will be in Ticino (Switzerland), where we have our big assembly factory for all our movements.
Other mechanical movements in the pipeline or you are just exploring the market and depending on how the R150 is received you will take a decision?
The three hands and date movement represents the area where there is a big volume drive, so that's where we are looking first. But we have a whole family concept behind, with different functionalities and we will go into these different versions step-by-step. We won't stick with only the R150, but we will have different calibers.
It is a very big step for us because it's not like we didn't think about mechanical for all these years, but we had to build our position in quartz movements and now that we are in a very strong position with all the basic calibers and the great variety of our chronographs, we find the time is right to get into making mechanical movements.
Thank you very much and I'm looking forward to your upcoming news!
Thanks you!