Bell & Ross BR-S Mat Black Ceramic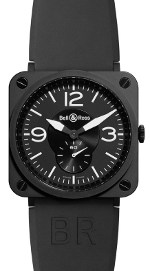 The Bell & Ross BR-S collection offers the attractive square style of the BR-01 and BR-03 in a "smaller, sleeker, smarter" package. When released, these seemed to be destined as watches for women, but attracted the attention of many male watch enthusiasts as well. The truth is that the 39mm square case is not by any means "small." It is actually perfectly suited for formal attire or for days when one wants to be a little less conspicuous. Not to mention that a 39mm square case appears much larger than a round case of the same diameter. The all-black BR-S Mat Black, with its rubber strap and sporty dial, is a more masculine version of the other watches in the BR-S collection.
The BR-S Mat black is the most masculine version of the collection thus far. The obvious difference is that the dial is finished with a matte texture rather the a glossy polish, but sporty features do not stop there. A rubber strap is fitted to the watch. The dial also displays a matte finish, and minute graduations enhance the instrument-like style of the piece. While retaining the attractive characteristics of the BR-S, the Mat Black comes closer to the look of its BR-01 and BR-03 older brothers.
I don't mean to say that the Bell & Ross BR-S mat Black would not make a great sporty watch for a woman. It is the perfect size to be considered a unisex watch, but I believe that this particular model will be the looked at primarily by men.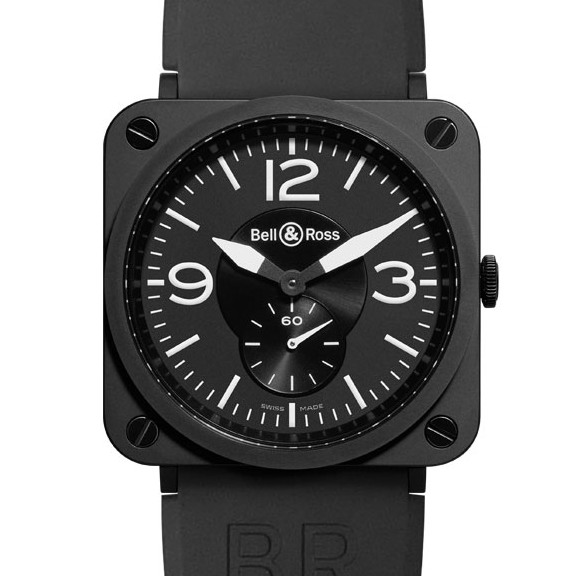 Marco is a specialist of Bell & Ross watches at Matt Baily.